Mississippi 2017 Summer Institute on the Black Freedom Struggle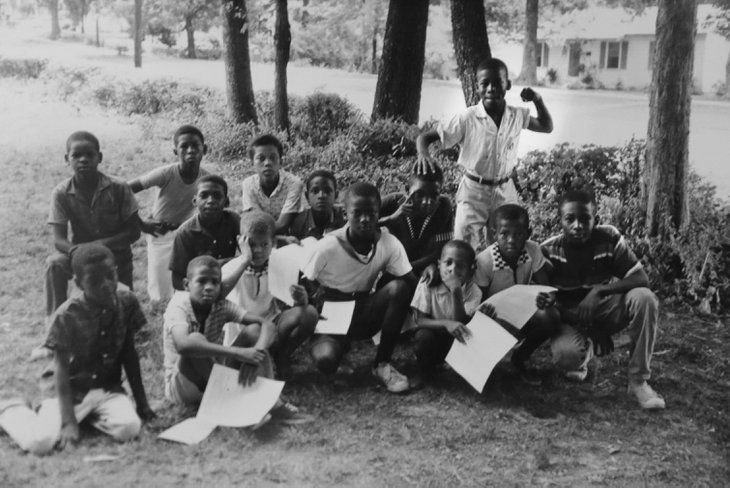 Tougaloo College will host a one week working institute for up to fifteen Mississippi teachers to develop lessons and other teaching resources on the Black Freedom Struggle, drawing on the new SNCC Digital Gateway and the CRMvet.org online archives. The institute will be from July 10-14, 2017.
Teacher participants will learn from and collaborate with scholars and veterans of the Movement in the development of lessons. The institute will be hosted by Tougaloo College, a leader in developing a 21st century approach to pedagogy, through the production and use of digital content. This institute is a project of the Freedom Movement Educational Initiative, a collaboration of the SNCC Legacy Project, Duke University, Teaching for Change, the Mississippi NAACP, and the Veterans of the Mississippi Civil Rights Movement.
The institute will include time for teachers to:
(1) Immerse themselves in a dialogue with Movement veterans regarding myths and truths about the Black Freedom Struggle;
(2) Share lessons they currently use that can be deepened with access to the SNCC Digital Gateway and the CRMvet.org online archives;
(3) Edit their current lessons and/or write new lessons with archives content. (The lessons will use role plays, debates, interior monologues, digital learning, and inquiry-based instruction, so that students develop skills in reading, writing, math, and critical analysis. There will also be brainstorming about how to help students compare the myths and realities of organizing in Mississippi in the 60s to cities like Ferguson today.);
(4) Share lessons (new and edited) for feedback with teams of veterans, archivists, and teachers;
(5) Use lessons and digital content to create an interactive multi-touch book.
Because the goal is to develop lessons during the institute, participants are required to have demonstrated content knowledge of Civil Rights Movement history and experience with interactive pedagogy. Teachers will receive a stipend ($500) and housing.
Apply ASAP. Deadline is March 17, 2017. Here is the application.