Now More than Ever…Recommitting to Anti-Bias Education
A workshop for early childhood educators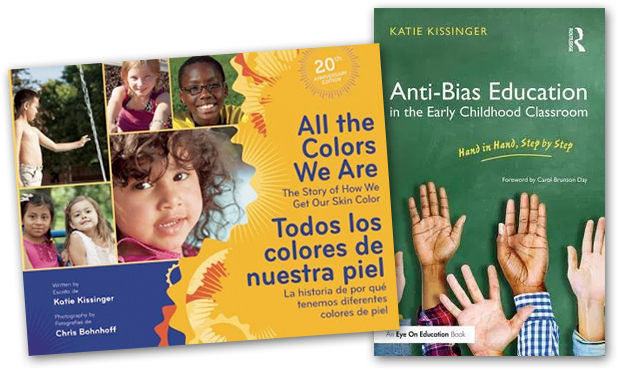 Friday, July 21, 2017 | 10am – 1pm
Thurgood Marshall Center | 1816 12th St NW | Washington, D.C.

Early bird registration (by June 30): $40; After June 30: $50

Workshop Description
This workshop will validate previous efforts to implement anti-bias education in early childhood classrooms along with inspiring new consideration for the importance of this work.  Participants will share stories, learn the most current understandings of social identities, and gain tools and strategies for responding to the needs and inclusion of all children and families.  Supporting young children in their positive identity development and in learning about differences is more critical in our society than it has ever been.  Join us for an in-depth exploration of this important topic.
Offered in conjunction with the Tellin' Stories Race, Equity, and Family Engagement Summer Institute
FACILITATED BY KATIE KISSINGER
Katie Kissinger is a celebrated educator and the author of
Anti-bias Education in the Early Childhood Classroom: Hand in Hand, Step by Step and
All the Colors We Are: The Story of How We Get Our Skin Color.