Now More than Ever…Recommitting to Anti-Bias Education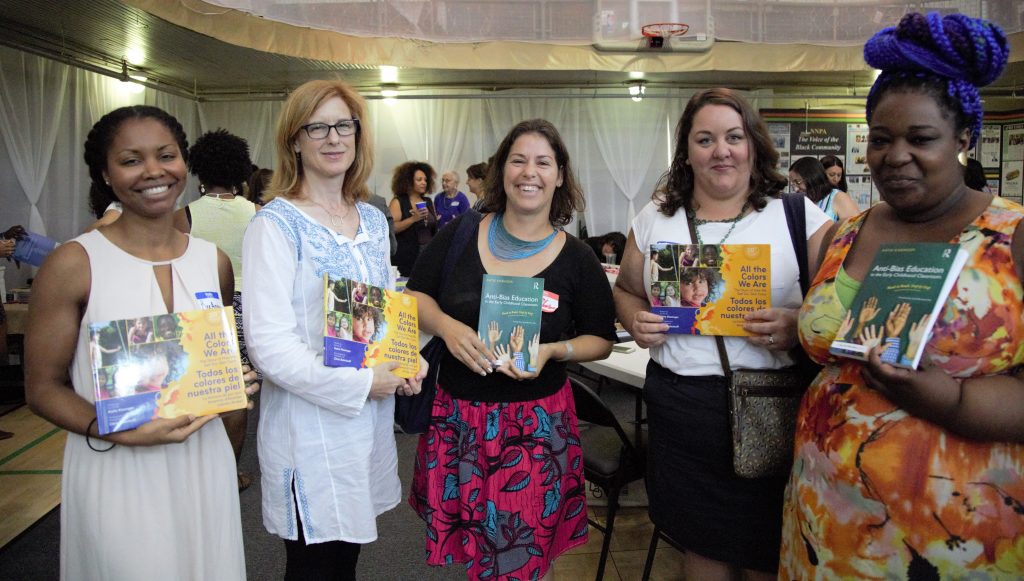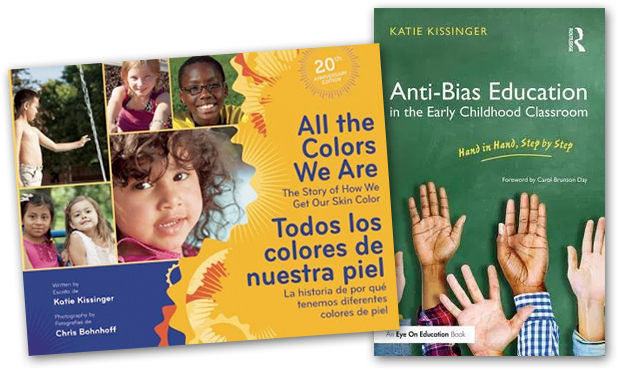 On July 21, 2017, close to 50 early childhood educators from Maryland, D.C., and Virginia attended a workshop facilitated by author Katie Kissinger based on her new book on anti-bias education. Kissinger is the author of Anti-bias Education in the Early Childhood Classroom: Hand in Hand, Step by Step and All the Colors We Are: The Story of How We Get Our Skin Color.
Teaching for Change hosted the session as part of our ongoing commitment to anti-bias education and our new initiative to build a D.C. area social justice teacher network.
As noted in their evaluations (in quotes), one major takeaway for participants was the danger of silence and the importance of "responding to bias and stereotypes when they arise" rather than "hiding from it."
Participants acquired techniques to facilitate difficult conversations on race, bias, and stereotypes, including language such as "you are noticing" and "you are wondering" that can be used to respond to children and families. Another strategy educators learned was to "[develop] safe spaces" for kids and parents through the creation of "a set of agreements for being together."
Kissinger addressed the power of storytelling, singing, and creating a welcoming environment. She concluded with the reminder that "supporting young children in their positive identity development and in learning about differences is more critical in our society than it has ever been."
For those looking to learn more, Teaching for Change offers more than 100 free downloadable articles (in English and Spanish) on Anti-Bias Education and provides educators with a list of recommended multicultural and social justice books that can be used in the early childhood, anti-bias classroom.
More Photos

Photos by Allison Acosta and Maybelline McCoy.