Living Earth 2020 Teach-In: Sustaining Our Future through Indigenous Knowledge
---
With regrets, this event is canceled in the interest of public health and well-being. We will reschedule the event in the new school year in coordination with the host institution.
---
April 4, 2020 from 9:00AM-1:00PM
National Museum of the American Indian – New York.
Location: One Bowling Green, New York, NY 10004 | For K–12 teachers.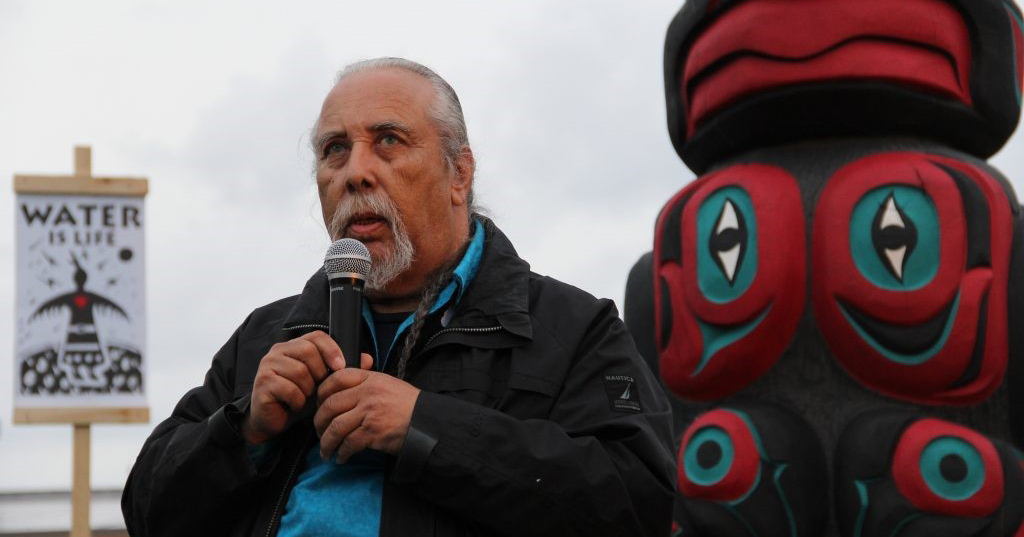 K-12 teachers are invited to learn about Indigenous knowledge, sustainability practices, and the importance of water. Attend interactive workshop sessions and explore online classroom resources from Native Knowledge 360°.
There is also a Living Earth teach-in taking place in Washington, D.C. on March 21.
Keynote Speaker:
Dwaine Perry, Chief of the Ramapough-Lunaape Nation.  Perry is a Vietnam War veteran with a long history of fighting for civil and human rights. He continues to champion human rights today, focusing primarily on issues concerning the Ramapough Lunaape Nation and the Indigenous community at large. Currently Chief Perry is working to establish the first Embassy of Sovereign Indigenous Nations of the Western Hemisphere.
Concurrent sessions:
Each session will repeat allowing attendees to participate in two workshops.
Tour of the museum's imagiNATIONS Activity Center. imagiNATIONS offers new insights about the contributions and experiences of Native people of the Western Hemisphere. This fun and educational interactive space will expand visitors' minds through Native math, science, technology and engineering-based activities. Calculate numbers using Maya Math; Discover Native foods that feed the world; Try balancing in a kayak; Learn about sustainable architecture; Visit the Discovery Room, a unique space to explore and learn about cultural objects.
Ecosystem Engineers: How Oysters Help Sustain our Environment. Prior to European contact, the New York harbor was one of the most diverse and dynamic environments on the planet. By the early 20th century, the harbor was nearly lifeless due to pollution and overharvesting.  Participants in this workshop will meet an educator from the Billion Oyster Project to learn about their curriculum materials that help solve environmental challenges in students' own backyards.
Canoeing Traditions of Indigenous Peoples of the Eastern Woodlands. Meet an educator from the Bronx River Alliance and learn how outdoor experiences can foster a love and respect for the earth.
Ongoing:
Learn about the cultural importance of wampum and how it's made with wampum maker and educator, Lydia Wallace-Chavez (Unkechaug Nation of Long Island).
Call to Action/Closing Remarks:
Dr. Kelsey Leonard (Shinnecock Indian Nation), environmental leader. Leonard is an advocate for the protection of Indigenous waters through enhanced interjurisdictional coordination and meaningful consultation.  She will close the program with a reprisal of her riveting TED Talk, "Why Lakes and Rivers Should Have the Same Rights and Humans."
Registration fee: $10
Posted: February 20, 2020