"Mix It Up at Lunch Day" – Has Your School Signed Up?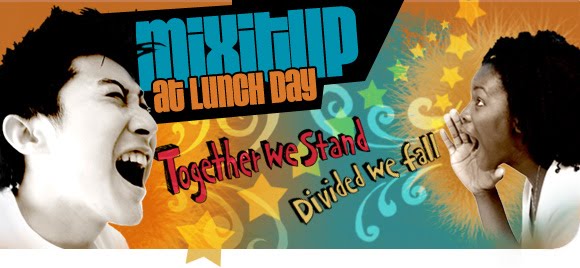 Since 2001, schools across the country (and in fact the world) sign up for the annual national Mix It Up at Lunch Day campaign launched by Teaching Tolerance. The goal is to "encourage students to identify, question and cross social boundaries." As Teaching Tolerance explains,
It's a simple act with profound implications. Studies have shown that interactions across group lines can help reduce prejudice. When students interact with those who are different from them, biases, and mis-perceptions can fall away.
It is a powerful activity for National Bullying Prevention Month that can open the door for more activities to promote positive student interactions throughout the year.
Teaching Tolerance provides free resources online to help school staff with the preparation and implementation. As more schools participate, there are also a growing number of examples of the impact and the diverse approaches to preparation and follow up. Here is the list of model schools.
This year Mix It Up Day is October 25, 2016. It is not too late to add your school to the map. Teaching Tolerance outlines how to get started in six easy steps.
Mix It Up on October 25 and all year long!