New HowardZinn.org Website Launches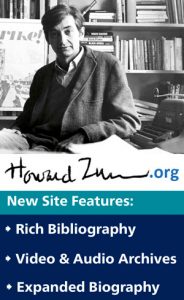 The Howard Zinn Trust invited Teaching for Change to revamp the HowardZinn.org website.
After months of work in collaboration with Zinn's family, we launched the redesigned and expanded site in August 2014.
The new version of HowardZinn.org provides greater online access to articles, interviews, and other works by and about Howard Zinn. The website also offers a comprehensive list of books by Howard Zinn and announcements about events based on Zinn's work.
We will continue to update the site with additional articles, interviews, photos, and other archival materials in the months and years ahead. In addition to taking on the website, Teaching for Change will manage the Howard Zinn e-newsletter and Facebook page.