New NMAAHC Kids Guide for Understanding and Celebrating Juneteenth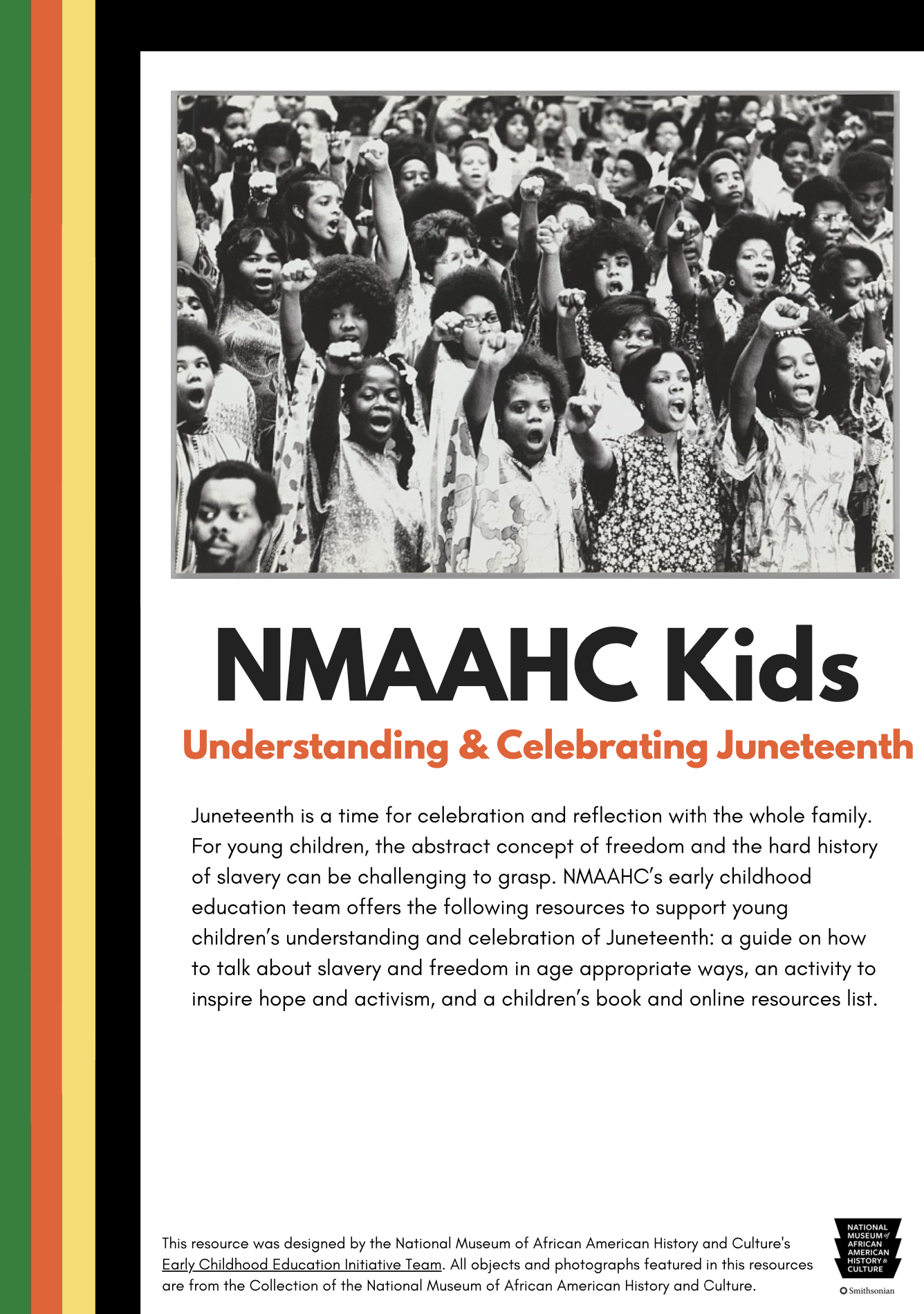 The National Museum of African American History and Culture has released a new guide for young children on Juneteenth. The NMAAHC Kids guide for Understanding and Celebrating Juneteenth with young children offers language for talking about history in age-appropriate and honest ways, suggests books and online resources for further understanding and celebration, and includes a reflective activity for children. The NMAAHC staff designed the guide to support caregivers and educators to not only have conversations about slavery and resilience during this holiday but beyond and into the rest of the school year as well.
Learn more about Juneteenth at Juneteenth: Teaching Emancipation Day, Abolition, and Reconstruction and NMAAHC's Juneteenth webpage.