No Place to Hide: Orr Elementary Needs Modernization Now!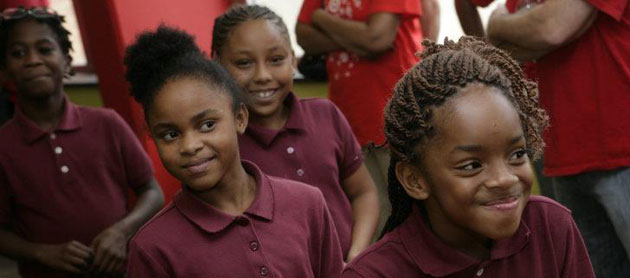 Students in a photo provided by Orr Elementary.
Isaiah Lyles was shocked as he watched his daughter Da'Vonna and her pre-Kindergarten classmates attempt to hide in plain sight from an "active shooter" during a safety drill.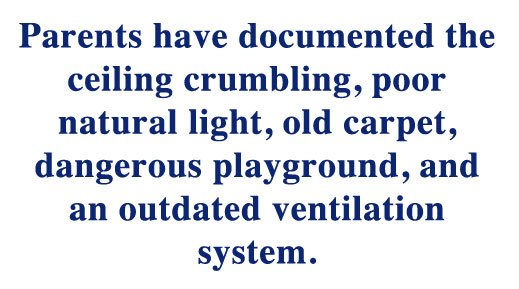 This day in January, Orr Elementary (DCPS) was among the schools participating in a safety assessment after the anniversary of the shooting at Sandy Hook Elementary. Located in D.C.'s Fairlawn neighborhood in Ward 8, Orr is overdue for a modernization that has been promised for the last eight years. The first item on the list of renovations is converting the school to a closed floor plan (in which walls separate classrooms and halls) which not only promotes safety, but also gives students and teachers a more productive learning space.
In a corner of the room, Mr. Lyles saw four-year-old Da'Vonna trying to hide and keep quiet. Parents, the principal, and police officers were stunned to walk around the school and find students in clear eyesight with no space to take cover. Giving their best efforts, teachers attempted to split students up into smaller groups so a shooter would not be able to easily target everyone, but the students were all still visible.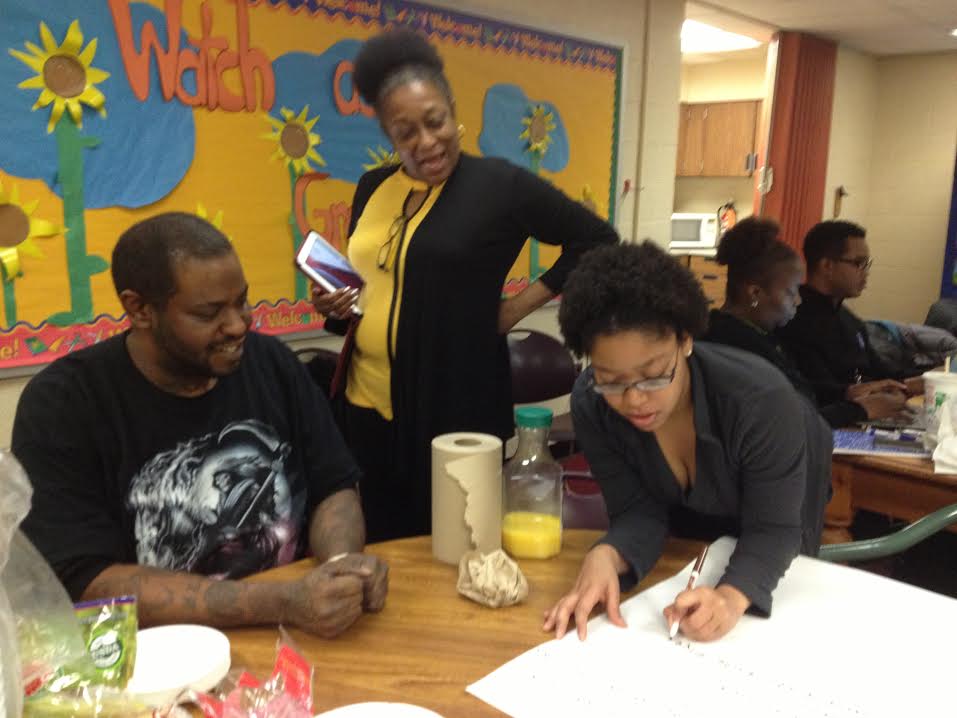 Even more pressing to Mr. Lyles and other parents are the learning challenges created by the open floor plan. Parents and teachers at Orr find the open space interferes with learning and the research supports them: all students, and particularly those with additional learning challenges, need good acoustics and quality space to understand familiar words and learn new information. Parents across the nation have fought against open-space classrooms, including Houston, Texas and recently Carroll County, Md.
The building itself is in disrepair and does not match the talent and skills within. Parents have documented places where the ceiling is crumbling, poor natural light, old carpet, dangerous playground conditions, and an outdated ventilation system in a building where many children have asthma and breathing problems. Other DCPS schools are being modernized or upgraded now while Orr has been pushed to the back of the line for the past eight years, despite an increase in enrollment.
Mr. Lyles was excited to enroll his daughter at Orr when she became old enough for school and appreciates the sense of community and the nurturing environment that is special to Orr. He is now one of the lead organizers in the parent-led campaign to get Orr Elementary modernized now. $14.8 million dollars has been allotted to modernize the school, but Orr was among the losers when in February, Mayor Vincent Gray requested a shift in the funding for school renovations.
Support Mr. Lyles and the families of Orr Elementary by signing a letter of support to move Orr back to the front of the line for modernization. The students and parents love their school, located in an often dismissed part of the city, and the children deserve a building that supports a high-quality learning environment.
Read the press release shared by the parents. Visit and "like" the parent-run For the Love of Orr page on Facebook to see photos and send a message of support. Email Orr's parent leaders and send letters of support to fortheloveofOrr@gmail.com.
---
Teaching for Change has been a community partner of Orr Elementary since 2010. Our work with parents at Orr is funded through generous grants from The Morris and Gwendolyn Cafritz Foundation, the DC Children and Youth Investment Trust Corporation, and an anonymous foundation.