Overwhelmed By Your Support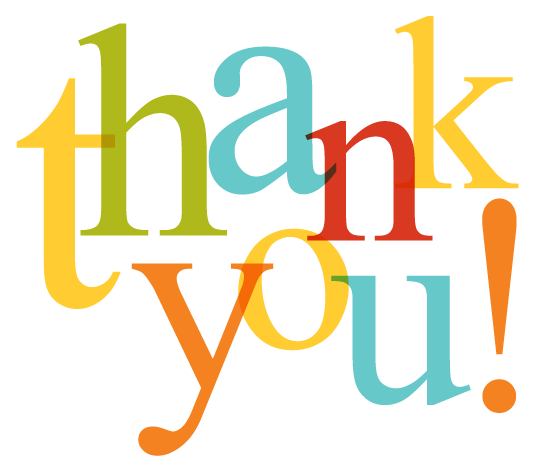 In the face of the June 16 radio show attack by Rush Limbaugh, Teaching for Change has been showered with calls, emails, Facebook comments, tweets, donations, book purchases, and even a delivery of flowers from an elementary school principal.
Teachers, parents, authors, and other friends and supporters are letting us know that they stand by our commitment to feature children's books by and about people of color and not to sell Limbaugh's "history" books for children.
Here are a few of the wonderful responses we have received and quotes from media interviews about our Teaching for Change Bookstore:

If Rush is mad then you must be doing something very right! Thanks for continuing to support and promote quality literature and share the American story from a variety of perspectives. —Paula Young Shelton, elementary school teacher and author of Child of the Civil Rights Movement
---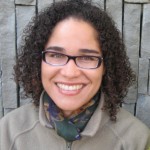 American children are growing up with a distorted sense of reality: white children see themselves reflected endlessly in children's books, whereas children of color rarely see themselves at all. Jamaica Kincaid once had a fictional character ask, "How do you get to be the sort of victor who can claim to be the vanquished also?" This is what first came to mind when Rush Limbaugh called Teaching for Change's bookstore "racist" for choosing to promote books by and about people of color.
Teaching for Change goes out of its way to be progressive and inclusive. But they have a right to curate their list. They have a right to determine which books they choose to promote. And because they are on the side of social justice, they are looking at the publishing industry and seeing that writers of color make up less than 5% of the children's book authors being published. —Zetta Elliott, children's book author
---

Keep doing what you are doing. Respect. —Etan Thomas, author and athlete
---

Thanks for making Rush mad! That means you're doing a great job. Keep up the great work. We need you. —Sabrina Sideris
---
We need to use this occasion to help clarify ideas that are commonly misunderstood or misrepresented in our society. One of the things that we have to make clear is that racism is about power and the ability of one group of persons, based on their race, to control institutions like publishing and marketing.
What Teaching for Change is doing is reversing trends of racism by ensuring that people of color have a voice and that their lives are represented in children's literature.
Dropping dead is the last thing we are thinking of doing when it comes to promoting books by and about People of Color. We are getting them into the hands of as many children and young people of all backgrounds as possible because they touch the spirit and open the mind to a wider world. —Enid Lee, co-editor of Beyond Heroes and Holidays
---
Teaching for Change is one of our valuable organizations in the work of making real the dream that one day all children will be able to thrive in our country. As others have stated, young children require books that depict their own and their family's life experiences in the images and stories. They also need books about the heroes and sheroes who helped build our country and who participated in the ongoing movement to create true equality and justice for all. Teaching for Change has valiantly and wonderfully done this work over the years—in the face of opposition and the hard facts of how few books about children of color get published. And, they continue to work even in economically challenging times, when several movement groups devoted to children and education have had to close because of insufficient financing.
Rush Limbaugh's attack on Teaching for Change feels like a David and Goliath situation. It is one thing to disagree with a person or group; it is another to spew personal, nasty attacks as Limbaugh has done. However in the end David proved to be stronger than Goliath. Let those of us who support the vision and work of Teaching for Change stand up and be counted. Participate in the Facebook conversation; donate money to keep Teaching for Change's work going, go to the webstore and bookstore to explore the wonderful collection of children's books and get them for the children in your family, in your friends' and relatives' families, and for the people who teach children in your community. —Louise Derman-Sparks, co-author Anti-Bias Education for Young Children and Ourselves and co-author of What if all the Kids are White? Anti-Bias/Multicultural Education for Young Children and Their Families
---

Rush Limbaugh purports to have heroes in his book that are not white. However, his "Native American" character, Freedom, is evidence of his ignorance of the concept of diversity. If he had a full understanding of Native people, his character would be of a specific tribe rather than the generic "Native American." The character's attributes are precisely those that are widely recognized as stereotypical. Moreover, her name is illustrative of his agenda, which I think is intent on collapsing the "we" in "We the People" to a monolithic American that seeks to erase the ways that diversity can make the United States a society that truly embraces all its citizens and all of its history. —Debbie Reese, editor, American Indians in Children's Literature
---
Teaching for Change is an amazing organization and I am honored and grateful to have been a part of it. I am so fortunate to have learned a great deal and be surrounded by the most passionate and righteous staff in my time as an intern [2013] there. Sending all my support from California. —Noor Kalkat
---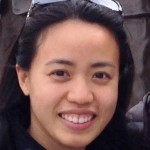 I remember listening to Howard Zinn years ago and he said that he was fired at one point for doing the kinds of activities that colleges don't approve of. I think he said something like, "if you get fired, you know you were doing something right." Hopefully you get my point. Teaching for Change has a special place in my heart. The time I worked there was formative and I mention Teaching for Change to nearly every educator I meet. —Katie Li
---

---
Thank you for the important work you do. I am delighted there is a source for books with characters who reflect the diversity of the children we teach and care for. I plan to place an order soon. —Paige Vonder Haar
---
I wish all bookstores were like Teaching For Change http://t.co/AvkisBxi9v @TFCbooks #WeNeedDiverseBooks

— jabariasim (@jabariasim) June 17, 2014
(Read more tweets.)
---
You've been a beacon for me as a teacher and an advocate for social change, especially in education, for a long time. My copy of Beyond Heroes and Holidays is worn with heavy use. Wish I could come to D.C. and give each of you a hug. The Limbaugh thing is totally disgusting. I hope you hear from lots of progressive teachers and educators from all over the country. —Johanna Halbeisen, retired school librarian
---
Thanks for standing up and refusing to sell Rush Limbaugh's books. I order many books during the year, and your bookstore will now be on my list to shop. I am 74, and I am an avid supporter of books for children. —Patricia West Hays
---
As a bookseller, you have the RIGHT to carry books that reflect your customers and your store. Just like R*sh has the right to promote, whatever he wants, you have the RIGHT to promote what ever books you want. Keep strong and know that booksellers around the country, if not world, support you and agree with your decision to carry literature, not junk. Don't be bullied into changing your choice. Just send him to the section that deals with bullying 🙂 —Angela Cozad
---
I'm delighted to have any affiliation, however distant (I live in Chicago), with your bookstore. The fact that you refuse to stock Rush Limbaugh's books has brought me to your site and is certainly reason enough to love you. However, I'm now intrigued by your commitment to improving education and am looking forward to being on your e-mailing list. —Marguerite Delacoma
---
Your refusing to stock Rush Limbaugh's children's books is heartening to me. I wish that all bookstores and libraries had your convictions. —Barbara A. Regan
---
As an educator and parent, thank you for your inspirational work to enlighten our young people. —CeXochitl De La Torre
---
This is special: Rush Limbaugh thinks promoting book diversity is "racist" – http://t.co/x4Z3peyxD2 — rhapsodyinbooks (@rhapsodybooks) June 17, 2014
(Read more tweets.)
---
Thank you for for choosing NOT to sell "hate for profit!"—Judi Bryan
---
As a children's book writer and the daughter of [children's book author] Charlotte Zolotow, I "like" Teaching for Change and its choices in a BIG way! —Crescent Dragonwagon
---
Kudos to you all for what you do at Teaching for Change!! Keep it up and maybe, eventually, bigots will become better human beings– or at least there can be hope for their children and grandchildren!! —Ellen Wheeler Scott
---
Totally agree with Ellen Wheeler Scott! That guy is just looking for someone to pick on. You are making a difference for the good of all. I applaud and support you 100%!  —Carlene Gaharan Elliott
---
I'm sorry your organization had to endure his devilment. You're doing great work. Please keep it up. When I want to learn more about people who are not like me, I turn to your website. Thank you for taking a stand for what is right. —D Marcheta Pannell McCoy
---
Rush Limbaugh screams racism at an independent bookstore committed to diversity. Clearly he doesn't understand the meaning of the word. — Ellen Oh (@elloecho) June 17, 2014

(Read more tweets.)
---
Just wanted to say how impressed I was to hear you turned down Rush Limbaugh's books. It's nice to see a small business with the integrity to stand up to a man that's nothing more than a bully. I will be sharing your name with all my friends in the D.C. area. Way to go for doing the honorable thing. —Belinda Burns
---
Keep doing what you do. The people who feel that way are few and far between. The rest of us know all the great work that you do. We appreciate all of your efforts. —Will Saunders
---
This [donation] is to replace profits lost by your choice to not carry Rush Limbaugh's books. —Ray Williamson
---
Here is a donation in honor of Rush Limbaugh, for reminding me of how lucky I am to live in America, a nation of free-thinkers and value-driven businesses. —Samara Oberlander
---

---
We need diverse books! Thanks for standing up to Limbaugh bullying. —George Reese
---
Thank you for standing up to the corrupt and maligning pontificators that have taken over the conservative half of our two party system. You need to pat yourself on the back. I don't buy a lot of books these days but I will buy them from you when I do.  —Bruce Perrin
---
I had never heard of you before an hour ago. Then I heard that you guys had the guts to stand up to Rush Limbaugh. That made you amazingly fantastic in my book, so I decided to check out your website. Seeing what you guys do for the community, and how you work to open up people's eyes to learning, and more importantly, learning the TRUTH! That is beyond amazing, and deserves, at the VERY least, my support. Here is a donation for you, and I will be sure to buy as many books as I possibly can from you, as soon as I get some more money :). Thank you, thank you, thank you all, and keep up everything that you guys are doing! I think if people keep trying to change the world for the better, one day we might just succeed. Your new friend. —Derek Miller
---
You can thank Rush Limbaugh for this order and the donation. I read about his tirade about your bookstore on a progressive website. (I don't listen to his show so I wouldn't have even known about it.) In my opinion, if Rush is yelling about it, it must be a good thing!
---
Thank you Teaching for Change for all your wonderful materials. I have used your classroom videos in our home school and we have learned a great deal from them. Although my simple email cannot detract from the hate-filled ones that littered your inbox, please remember you are appreciated. I thank you. My five children in South Central Kentucky thank you. Warmest Regards. —Stephanie Weber
---
As a teacher in middle America, the "heartland", I know all too well how diversity becomes a dividing line. I live in a city of very distinct drawn lines for economic, social, and educational opportunities. Children need to see themselves as important protagonists for their own future! They need to read and visualize themselves in successful places via the stories they read. Keep up the good work! I am behind you…one book, one student at a time… — Raymond Hain