Parents and Teachers Swap Stories About What Children Can Do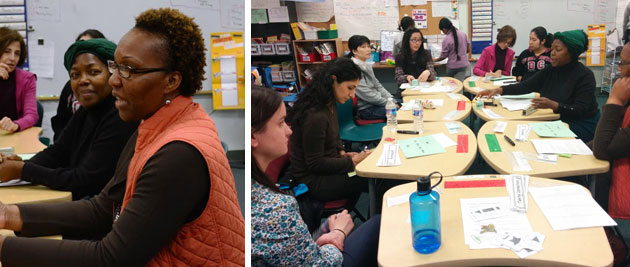 Maria Lopez* listened intently as the interpreter shared the meeting with her in Spanish. The mother of a student who loves to read, Maria came to the 3rd grade's parent-teacher Grade Level Dialogues to find out more about what her daughter is learning in the classroom.
The third grade team at Thomson Elementary (DCPS) planned two grade level dialogues for the evening of February 20, 2014 – one immediately after school and one at 5pm to accommodate the differences in parents' schedules.  They began with an ice breaker in which parents and teachers had to partner up and play a tag-like game called "Person to Person" collectively in English, Spanish, and Mandarin depending on the leader. After a good laugh and lots of moving around, the parents and teachers sat together at the table.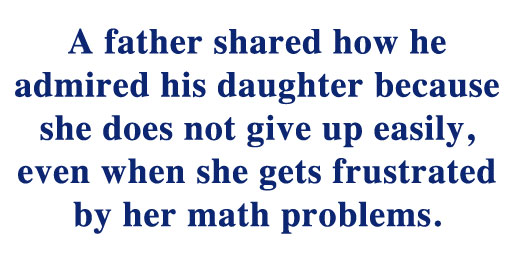 Teachers then asked the parents to share something special about their children. One mother talked about her son's enthusiasm for researching new things, most recently dinosaurs. A father shared how he admired his daughter because she does not give up easily, even when she gets frustrated by her math problems. Another mother told how her children show the family their math problems on a small blackboard in the living room. Teachers also learned that one of their most shy students recently became more independent by learning how to wash the dishes and take the bus.
Maria shared that her daughter loves to read. She then asked the teachers directly, "What do you like about our children?"
Maria's eyes widened and her face beamed with pride as Ms. Greaves shared that her daughter was writing a chapter book. "She is planning what will happen in each chapter and I am working with her on the story," Ms. Greaves said.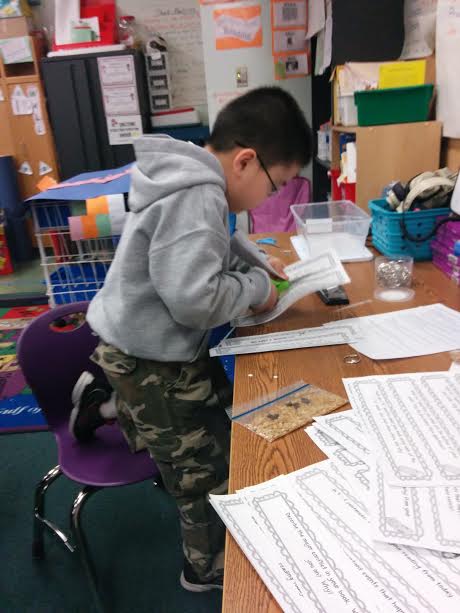 Other parents heard that their children were self-driven and highly motivated, that they ask good questions, and that they are "super excited" to share what they know.
Finally, the teachers shared reading activities and math games parents could do at home with their children. Maria watched closely along with the other parents as the teachers played games with the students and modeled reading activities.
After sharing the games and activities, the teachers left time for parents to practice the games with their children or to ask questions. Before leaving, Maria shook hands with the interpreter and the teachers and flashed a smile of appreciation as her daughter gathered her backpack and the two of them headed home.
*Name has been changed
---
Teaching for Change's partnership with Thomson Elementary is funded through generous support from The Morris and Gwendolyn Cafritz Foundation, the Mayor's Office on Latino Affairs, the DC Youth and Children Investment Trust Corporation, and an anonymous foundation.
Posted: February 27, 2014