Participatory Principal Selection Process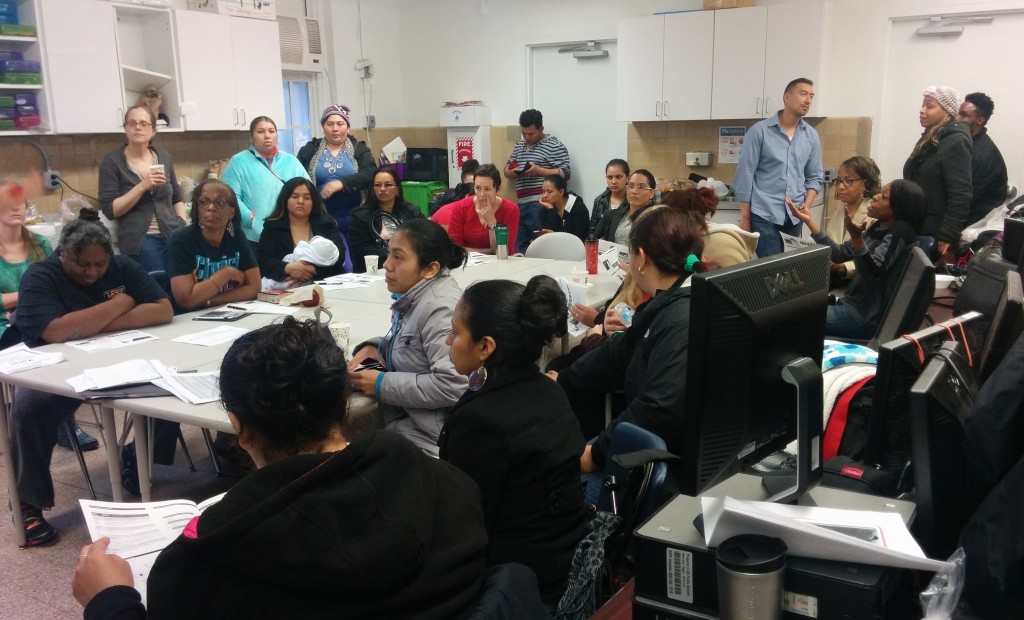 Maria squeezed into the packed Parent Center at Bruce Monroe at Park View Elementary School in D.C. on Friday morning. She came to find out how she can be involved in choosing the school's next principal in an interactive session led by Teaching for Change that brought to life information DCPS shared the previous week via PowerPoint.
As Dr. Palacios, long-time educator and champion of bilingual education, prepares to retire, the parents are electing representatives to be on a panel to interview candidates for the principal. In the Parent Center, black, Latino, and white parents discussed in both languages how to choose a panel that reflects the racial and linguistic diversity of this bilingual public school.
"We want her to be on the panel," several parents called out, pointing to Maria. Though Maria has been an active parent leader, organizing and speaking at a public safety forum just last week, she seemed surprised. After a pause, she agreed, "Pues, si," and her name was added to the list.