Principal Meeting Launches Tellin' Stories Family Partners Series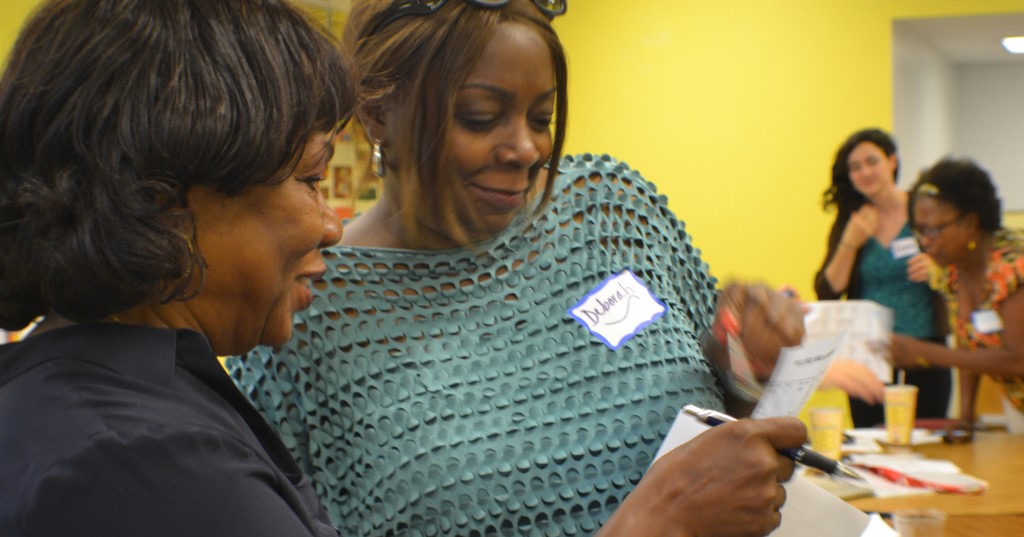 "Of the many hats I wear, one of those hats is that of the community organizer," shared Thomson Elementary Principal Carmen Shepherd. "As principals, we are really here to serve and work with families."
On July 30, 2014, Ms. Shepherd, principal of Thomson Elementary (DCPS), joined principals from six other DCPS schools and one Prince George's County elementary school for a meeting to launch the Tellin' Stories Family Partners Series. Thomson ES hosted the meeting, which was the second of two principal orientations for the eight schools participating in the Family Partners Series.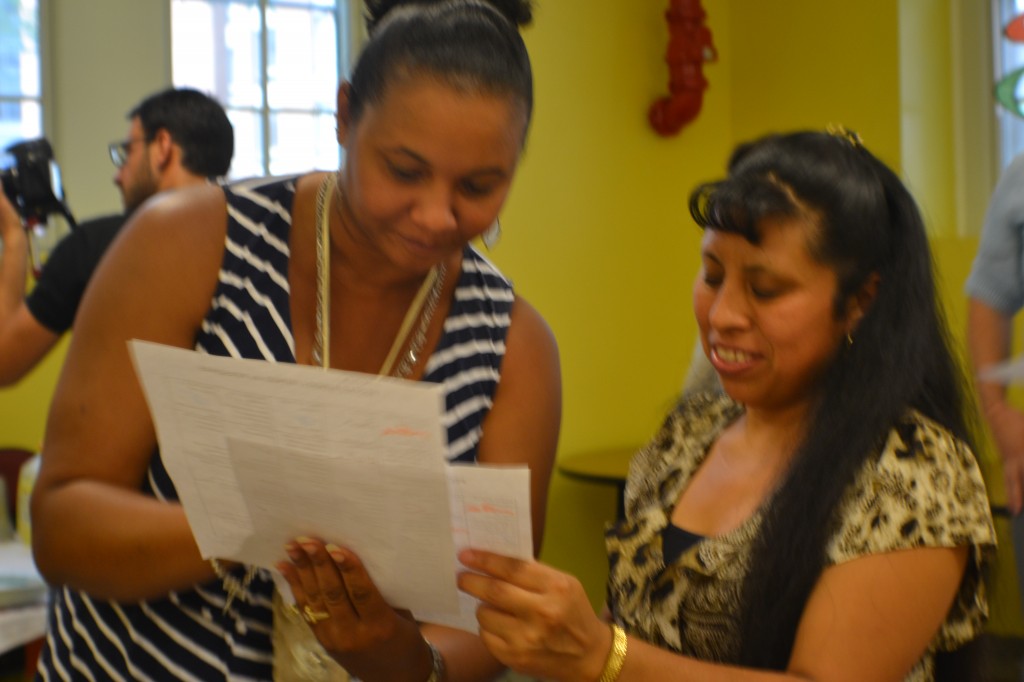 This yearlong training series for school teams is based on Tellin' Stories, Teaching for Change's nationally recognized approach to family engagement and parent empowerment, and funded by a grant from the W.K. Kellogg Foundation.
The orientation meeting began with a bilingual icebreaker that led the principals to question, laugh, and connect with parents who were at the meeting to participate on a panel.
"Who knows how to fish?" Dr. Marta Palacios of Bruce-Monroe Elementary at Parkview eagerly asked any and everybody. The parents and principals traded stories as they played a game of people bingo, seeking out participants who were named after relatives, were D.C. natives, or had other qualities and interests.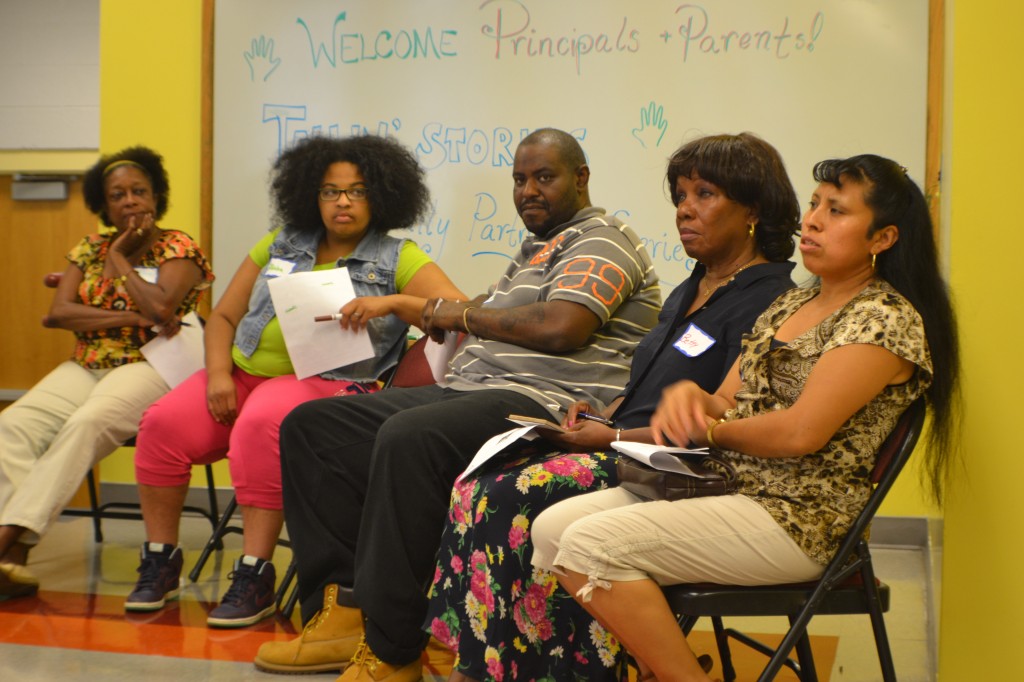 The principals then listened and asked questions of a panel of Spanish and English speaking parents, grandparents, and a parent coordinator from schools that have previously partnered with Teaching for Change. Deborah Thomas, who has served as the parent coordinator of Orr Elementary (DCPS) for five years, emphasized that "relationships are at the heart of the work that I do."
At the June orientation meeting, participants learned from a panel that included principals from Teaching for Change partner schools. They described the role they, as principals, played in changing the culture and creating strong family partnerships in their schools. Anne T. Henderson, noted family engagement expert, joined the panel and again emphasized relationships and linking to learning as proven keys to effective family engagement.
The July meeting continued that thread. The principals finished the meeting by learning how to improve their own meetings with parents, and by strategizing about ways to link family engagement to their school priorities.