Race and Africa in Ranger Rick Magazine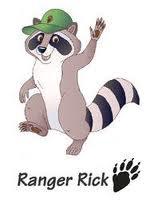 Jennifer Holladay's excellent critique of the Ranger Rick Magazine is just one more reason why Teaching for Change is a proud co-sponsor of the Teaching About Africa K-12 Conference on November 19, 2011.
Holladay wrote, "The February 2011 issue [of Ranger Rick] is promoted as a 'Special Valentine Issue!' — but that alone doesn't explain all of the pinkish tones that fill the magazine's pages this month.
"The February edition features an abundance of white people — both real-life human beings whom the editors chose to spotlight, and illustrated characters who appear in feature stories and departments. Indeed, the only place where images of people (and children) of color appear is in a feature story about eating bugs — an exotic (eeewwwwwwww!) activity undertaken primarily by brown people in exotic lands like Papua New Guinea, South Africa and Indonesia."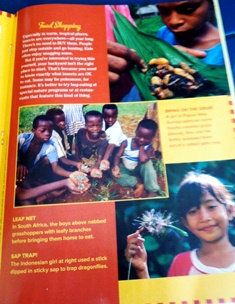 We encourage everyone to read Jennifer Holladay's blog, Race in "Ranger Rick" Magazine, which includes the image (left) and more from the February 2011 issue of the magazine. The slide show offers an informative caption with each image.
As is documented in an article in Teaching Tolerance, "I Didn't Know There Were Cities in Africa!," the Ranger Rick stereotypes are sadly not the exception in children's books, cartoons, movies, and the media. See the Teaching Tolerance article.
Better yet, register for and spread the word about the November 19 Teaching About Africa K-12 Conference in Washington, D.C., hosted by the African Studies Association and Africa Access Review.