Reactions to Teaching About Ferguson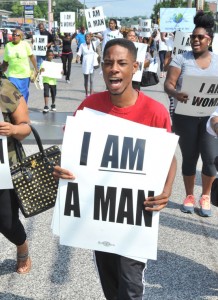 Teaching for Change's article "Teaching About Ferguson" (August 21, 2014) by Julian Hipkins III has received rave reviews and attacks.
The article offers ideas and resources for the classroom to help students think critically about the events in Ferguson by providing historical context and ways to be proactive in their own communities.
We are honored that the journals The Root.com, Teaching Tolerance, Rethinking Schools, and The Atlantic included links to our article in their recommendations for teachers and parents on teaching about Ferguson as the new school year begins.
The article was shared widely on twitter with the tag #FergusonSyllabus, launched by Dr. Marcia Chatelain.
Even performer David Banner tweeted the article, after he saw it featured in an email from Rethinking Schools, to his 578,000 followers.
share the link to Rethinking Schools to anyone trying to find a way to teach about Ferguson in the classroom http://t.co/RoyO5wQQrn

— DAVID BANNER (@THEREALBANNER) September 1, 2014
Crystal Good added that we help connect the dots in history.
The beauty of Twitter is @THEREALBANNER can hip you to @teachingchange & you'll stay up all night creating a Ferguson/Blair Mountain lesson. — crystal good (@cgoodwoman) September 2, 2014
Most important, teachers and parents have shared that they are using the lessons in their classrooms and with their children.
On the other hand, some right wing media accused Teaching for Change of fanning the flames of hatred with children.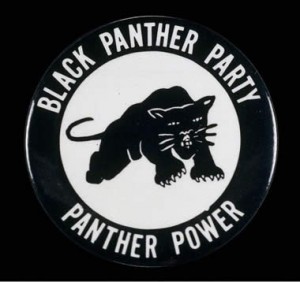 The Independent Sentinel published "Ferguson-Inspired Lesson Plan for the Kiddies Teaches Marxist Hate."
EAGNews.org wrote, "School lesson urges students adopt Black Panthers' demands in response to Ferguson shooting."
In their article, "Ferguson shooting spurs curriculum advocates to craft lesson on race," FoxNews wrote that our suggestions are "controversial" and implied that they are premature, noting that,
Even though the police shooting of an unarmed man in the St. Louis suburb of Ferguson is only weeks old and a grand jury is still trying sort out what really happened, a Washington-based nonprofit is offering a classroom lesson plan that draws a link between the incident and the revolutionary rhetoric of the 1960s Black Panther Party.
As for those who say this is "not about race," and deny Michael Brown's humanity and Constitutional rights, Jon Stewart offers a pointed response in this Daily Show segment called Race/Off.
We look forward to more feedback, particularly from teachers who find additional ways to teach about the long history of Fergusons and how we can shape a more just future.
Posted: September 2, 2014