Awards and Recognition
---
Allyson Criner Brown, Teaching for Change's associate director and manager of the Tellin' Stories parent empowerment project, reflects on family engagement in a moving essay for
Teaching When the World Is on Fire
, edited by Lisa Delpit (The New Press, 2019). Criner Brown's essay connects the research on family engagement to examples from Teaching for Change's work partnering with D.C. public schools.
Learn more
.
---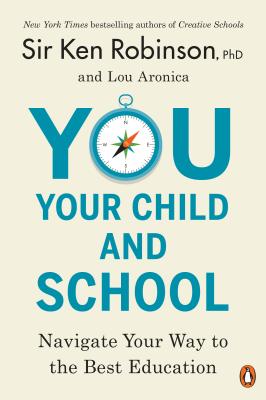 You, Your Child, and School: Navigate Y
our Way to the Best Education
(Viking, 2018) by Sir Ken Robinson and Lou Aronica features a description of Tellin' Stories. "In some communities, there are serious obstacles to parents engaging with their children's schools. Collective action with other parents and educators can generate a powerful momentum for change," is how Robinson and Aronica introduce the passage featuring Teaching for Change. 
Learn more
.
---
Selected by the W.K. Kellogg Foundation in 2014 as one of 30 "exceptional organizations" from 1,100 applicants to participate in its new equity-based family engagement initiative.
---
Presented at the inaugural National Family Engagement Conference in 2014 hosted by the Institute for Educational Leadership.
---
Featured in a 2013 Education Leadership article by Anne T. Henderson for our signature community walk activity as a "high touch" family engagement strategy.
---
Selected in 2010 by the National Family, School, and Community Engagement Working Group, coordinated by the Harvard Family Research Project, as one of twelve examples of leading innovations in family engagement, Taking Leadership, Innovating Change.
---
Tellin' Stories is featured in a full-length article in the Spring 2009 (Vol. 23 No. 03) edition of Rethinking Schools.
---
The National Education Association (NEA) produced a 10-minute film about the work of Tellin' Stories. Watch the film online. The film was produced for a three day NEA/Maryland State Parental Information and Resource Center (MD PIRC) sponsored training institute that our staff provided to teacher and parent teams from across the country.
---
The work of Tellin' Stories was featured in the second edition of the National Association of Elementary School Principals Sharing the Dream Report on Promising Practices (PDF).
---
Tellin' Stories was featured on the PBS To the Contrary program in July, 2002.
---
A parent activist with Tellin' Stories, Sandra Cruz , received the second annual PRRAC Edith Witt Internship Award.
---
Tellin' Stories won the 2001 MetLife Foundation Teacher-Parent Engagement Through Partnership Award.
Highlights
Anai Crespo is a mother at Thomson Elementary who embodies the outcomes we want to see in our parents. She is Mexican, speaks only Spanish, and has three children at the school in pre-K, third, and fifth grades. She was among the parents who felt marginalized by the school and administration in previous years. Last fall, however, Anai attended our story quilting sessions and emerged as one of the parents willing to do more if given a chance… Read more.

In an article for ASCD's Educational Leadership, noted family engagement expert and author of Beyond the Bake Sale: The Essential Guide to Family-School Partnerships, Anne Henderson, challenges school leaders to build strong relationships with their families over the summer months by planning a Community Walk, a signature activity pioneered by the Tellin' Stories Project of Teaching for Change. Read More.

"I feel more confident because of the Tellin' Stories meetings – I can approach the principal and the teachers… What I didn't do when my other children were in school, I'm doing now," says Olga Salazar, a parent from Thomson Elementary (DCPS) in Washington, DC. Using Teaching for Change's unique approach to family engagement, Thomson has seen more parents participating this year than in recent memory. Parents volunteer in the classrooms, meet regularly with the principal to discuss academics, assist with meals, help in the library… Read more.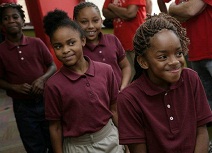 On a chilly, rainy Wednesday evening in October, more than 50 parents filled the Orr Elementary School library in Southeast Washington, D.C. to have an open dialogue with their children's teachers about academics and expectations. The premise was simple: bring parents and teachers together to learn from each other and discuss strategies to support student learning at home and in the classroom. Read more.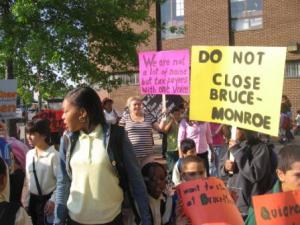 The Struggle Continues for Bruce-Monroe Parents, Teachers and Students
In 2010 we turned over the Bruce-Monroe Elementary School campaign for the promised school building to Empower DC's People's Property Campaign. We continue to lend support. Read more in First Hand View and Promises, Promises.
Ethiopian Families Connect with School
In the 2009-2010 school year, we worked with Brightwood EC (DCPS) to engage Ethiopian families at the school. Prior to our work with the school, Ethiopian parents prepared their children for school, however they did not play an active role in formal school activities. Based on our work at the school for one year, over half of the families are now involved in weekly parent meetings and/or as Roving Readers. More photos. This work was funded by the DCPS Office of Bilingual Education and the D.C. Children's Youth Investment Trust Corporation.