What Students Learn from Resistance 101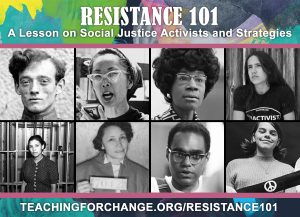 Here are some of the comments we have received from teachers about the impact of using Teaching for Change's Resistance 101 lesson in the spring of 2017.
Have you used this lesson? Please send us your feedback and we will send you a free book!
---
Students were amazed just to know that they didn't have to "go with the flow" and that they can make their voices heard. One student said to me, "I'm going to start a petition right now!" —Ashley Zappe, EarthCare, Santa Fe, New Mexico
---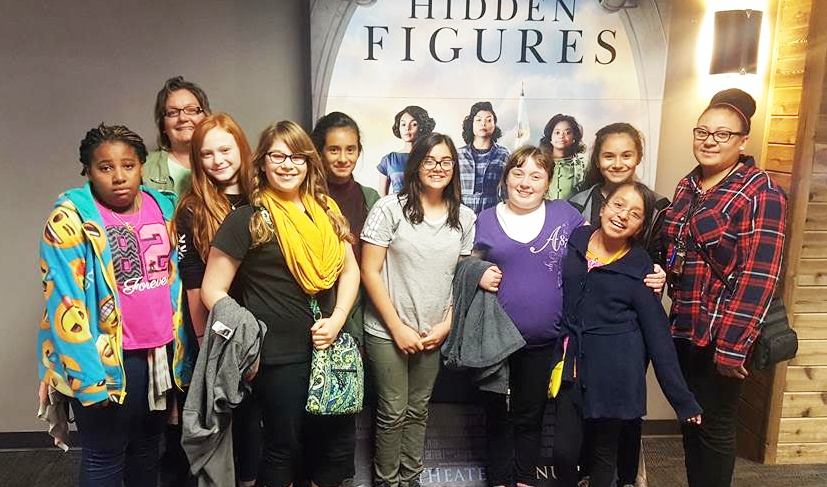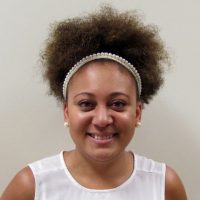 We did a reflection afterwards and some of the students' responses were that they were glad to learn about more leaders other than the ones that are traditionally taught/shared over and over. My brown students and female students were also very pleased to see their identities reflected in the lesson unlike many other lessons in history, science, etc. that focus on white males… I enjoyed this resource as well. I learned just as much as the kids :). I definitely plan to use it each year in the future, adding to the list with my own research and that of students. —Leyauna McGriff, middle school language arts teacher, Charlotte, North Carolina
---
This was the perfect opportunity to engage students in meaningful and relevant discourse about social justice. My students and I appreciated being able to go beyond hearsay and rhetorical redundancy of some of the state approved text. I can't wait to build upon the momentum for next school year.—Tayari Kuanda, high school social studies teacher, Apple Valley, California
---
Our class had a wonderful experience doing the lesson. The students were engaged with the activity and took their roles very seriously (especially for 12-13 year olds). The roles included some names that were familiar which helped with buy in, and others that were new to them. My students learned that you do not have to be famous or powerful to do your part to help change injustices in your communities. Some students even started planning their own resistance efforts as a result. —Michelle Epperson, middle school social studies teacher, Coburg, Oregon
---
My students felt encouraged. As a teacher of a minority demographic, it was amazing to see them have hope for a future, when things were bleak following the presidential election.—Alison Bangerter, middle school language arts teacher, Tempe, Arizona
---
One major takeaway for my students was the diversity of activists and the issues they cared about. This opened my students' eyes to a reality and history they had little or no exposure to.—Joe Golossi, middle school social studies teacher, Northampton, Massachusetts
---
Resistance 101 has had an amazing impact on the kids I work with, especially with regard to expanding their understanding of the number of people who have been involved in social justice movements. There is still too much of such thinking as Martin Luther King Jr. + Rosa Parks = the Civil Rights Movement. "Resistance 101" taught my students about many people they have never heard of and enhanced their understanding that there are many different ways to get involved with social justice. The lesson helped my students understand that they themselves can be activists and choose how they want to participate, rather than being passive recipients at the mercy of government and the forces of history.—Jim Cartwright, middle school language arts teacher, Northampton, Massachusetts
---
This was an effective way to contextualize the crisis of the election/inauguration with movements throughout history. Many of my students are interested in being activists, but not sure how to plug in. Your curriculum initiated a really great discussion about the Civil Rights Movement, and ways that it may or may not have ended in the 1960s.—Michael Grant, middle school social studies teacher, Seattle, Washington
---
The teens were enlightened to learn about to many figures of hystory that are not normally shared with them. Their eyes were widened to look beyond the large media outlets that shut out so many stories and hystories. My group responded very well to the material.—Brianna Meli, teen librarian, Anaheim, California
---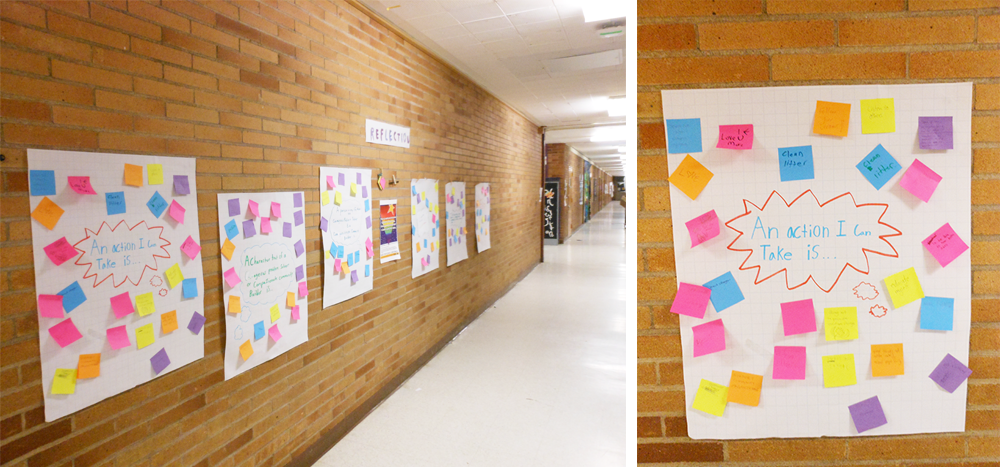 Students selected an area of interest such as racial justice, gender justice, LGBTQ, environmental and so forth to research, write a paper, and a short bio. This short bio along with the Resistance 101 bios were used during our unit, but also at our culminating event where families came to join in on the learning. Each parent and student did a mingle, becoming one of the individuals researched and completed interview sheets. Parents reflected afterward how they learned about new problem solvers and community builders today and of the past. They left inspired and more hopeful.—Rosie O'Hara, fifth grade teacher, Portland, Oregon
---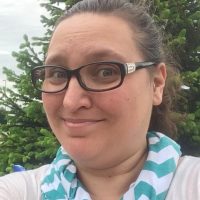 Many of the names were not only new to the students, they were also new to me. Including Colin Kaepernick was a great way to start the conversation as his protests have been recent and featured prominently on social media. Students were surprised to learn about the activism of Helen Keller whom they only know for her disability and not her many accomplishments. It was great for students to learn more about women and people of color who have worked for social justice beyond the token names always discussed during Black History and Women's History months.—Melissa Benson, high school teacher, Nicholasville, Kentucky
---
The students were more engaged than usual, and many commented on how they were surprised to have never heard about people who had made such an impact. It began a conversation through the unit of how real progress comes in many forms, and regular people have power in a way the students didn't realize.—Greg Smith, high school social studies teacher, Chicago, Illinois
---
Although the format was new for students, they were excited by the idea of getting to move around the classroom and talk to their peers… When we debriefed for five minutes at the end of class, student takeaways were that 1) there are many different forms of protest that can look wildly different, and 2) protests did not begin and end with the Civil Rights Movement—there are many who continue to fight against injustice today.—Stephanie Ullman, middle school social studies teacher, Oakland, California
---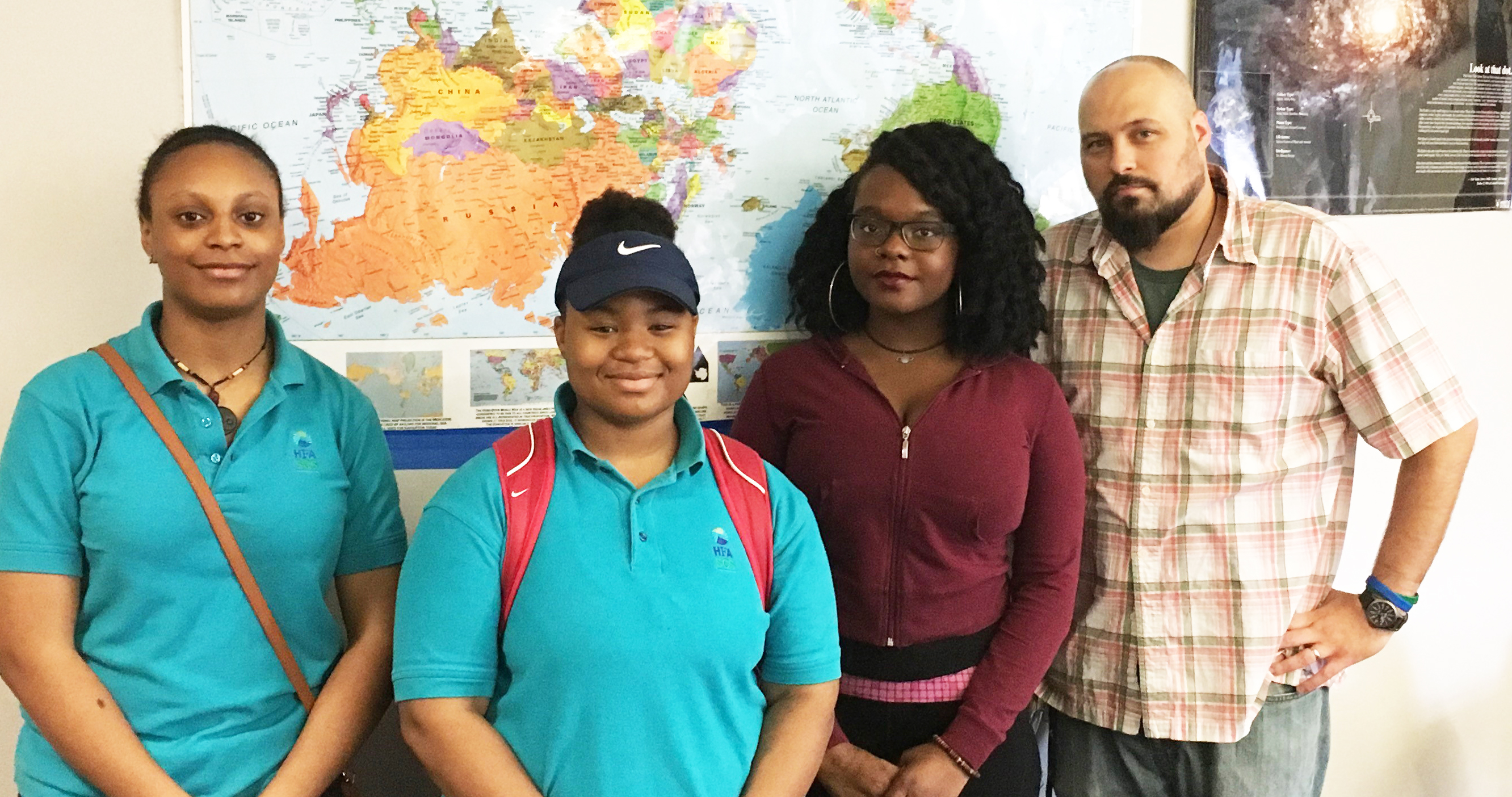 I used this lesson as a reaction to Inauguration Day. Students received a bio and we had a scavenger hunt—just as directed. We then went around and discussed why 30+ of the people in our list have gone "undiscovered" until this day of class. We discussed why our textbook does not have these people and this became part of the genesis for our unit on dismantling genocidal systems. —Sam Machinski, high school social studies teacher, Highland, Michigan
---
I used this lesson to kick-off a mini-unit on teaching about movements for social change with the pre-service teachers in my middle grades social studies methods course. As I moved around our classroom watching them interact and listening to their conversations, I heard one student after another exclaim "how come we never learn about this?" —Michelle Reidel, teacher educator, Statesboro, Georgia
---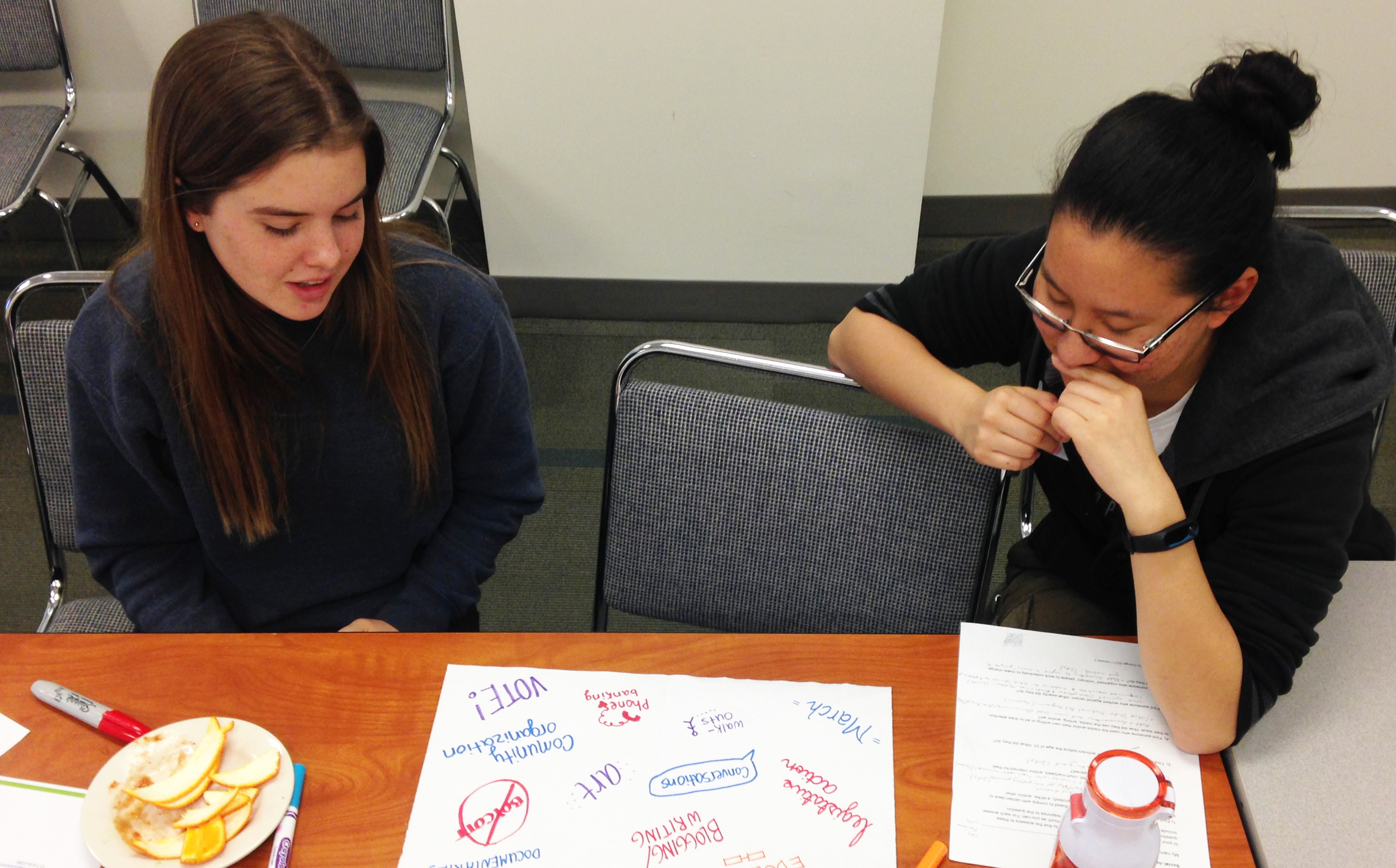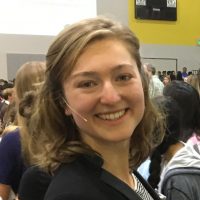 They were inspired to see that there were activists of all ages, races, and backgrounds who were pushing for social and environmental justice… We used this workshop to launch into organizing a student-led march to push for climate justice. Building off the lesson, the students were inspired to add elements to the march that they had learned about through the lesson, including art. The upcoming march will include the revealing of a huge art piece that the students are going to film aerially. One student exclaimed, "We need to invite Favianna Rodriguez to the march!" We also reached out to Xiuhtezcatl Martinez to see if he could speak at the march, but unfortunately he was already booked for the date of the march. —Hadley Greswold, Alliance for Climate Education, Berkeley, California
---
Students were really excited to discuss the strategies used by the social justice leaders that they were impersonating for the role-play activity. It helped them a lot to put themselves in the shoes of these historical figures and think about how their persona would have approached social justice issues! We then discussed how we could apply those strategies to brainstorm problem-solving approaches to current issues in the U.S. and abroad.—Echo Casey, community college language arts teacher, Tucson, Arizona
---
I was able to scaffold the lesson for my second graders and it opened up their eyes to make connections across the difference makers. It was great to be able to connect it to difference makers we had already learned about as well.—Jen Martin, second grade teacher, Woodland, California
---
The students LOVED the discussion section, and probably could have gone another class period easily. They enjoyed the exploration of resistance and the connection to current events. Several students in particular were excited about the possibilities of incorporating what they'd learned into their own work and introducing the topics to their other classes. —Kristin Tassin, high school social studies teacher, Broussard, Louisiana