Teaching Guide on Rosenwald Schools, YMCAs, and More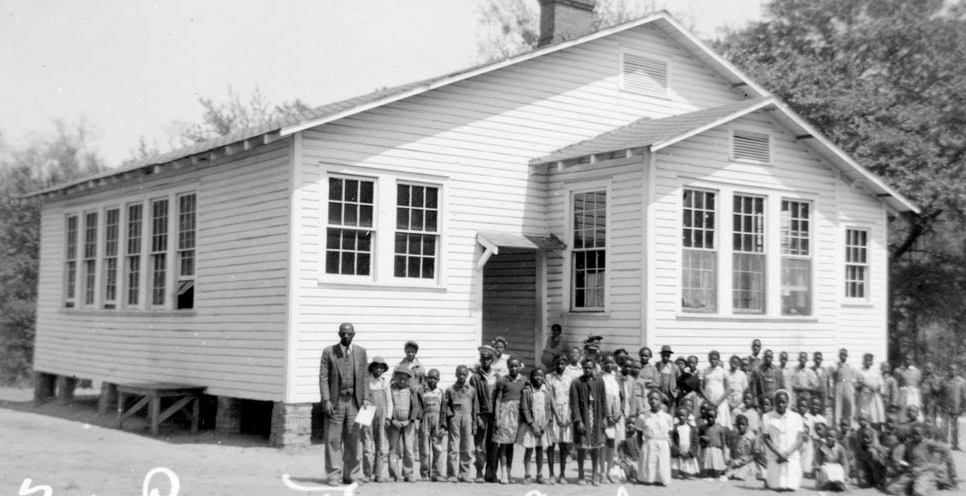 Teaching for Change was invited by the Rosenwald filmmaker to produce a teaching guide for the documentary. Written by Pete Fredlake, the free downloadable guide is now available for middle, high school, and college classrooms. The themes for the lessons came from convenings with teachers in the D.C. area. One of these sessions was held at the historic Thurgood Marshall YMCA, which received support from the Rosenwald Fund.
The little known history of Julius Rosenwald and the Rosenwald Fund provides an excellent opportunity to explore a number of key themes in U.S. history including the purpose and funding of public education, the Great Migration, Red Summer, the politics of housing, philanthropy, and much more.
Sears, Roebuck and Co. magnate Julius Rosenwald was influenced by the teachings of Rabbi Emil Hirsch to become a philanthropist. He established the Rosenwald Fund to provide seed grants for more than 5,500 schools for rural African American children in southern states at a time when most were barred from public schools. From 1915 to 1932, 660,000 rural African-American students in the South attended Rosenwald funded schools. Those schools were also funded, staffed, and built by the local African-American community who were in effect double taxed—paying state taxes for public schools they could not attend and contributing a third or more of the funds for the Rosenwald Schools. Rosenwald also funded several of the first YMCAs for African-Americans, housing in Chicago, and fellowships to African-Americans including W. E. B. Du Bois, Augusta Savage, Ralph Ellison, Zora Neale Hurston, James Baldwin, and Jacob Lawrence.
Learn more about the film and download the teaching guide.