Roving Readers
A Multicultural, Anti-Bias Family Literacy Program for Schools
What Is Roving Readers?
The Tellin' Stories Project of Teaching for Change uses the power of story to connect families, schools and communities as purposeful partners in the education process so they can support, create, and demand the education all children deserve.
Roving Readers is a signature activity of the Tellin' Stories approach to family engagement that brings multicultural and anti-bias children's literature into the classroom through parent-led read alouds.
Roving Readers Affirms Families as Sources of Literacy
Roving Readers e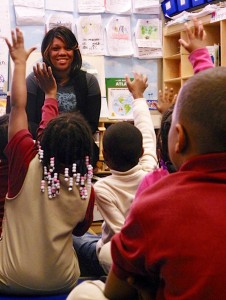 ngages family members in sharing personal stories and literature in classrooms to promote literacy and affirm identity.
Traditional programs imply that low-income families do not support student literacy and are to blame for the "achievement gap." Roving Readers helps overcome deficit stereotypes of families based on race, national origin, home language, and class.
Roving Readers engages parents in selecting multicultural, multi-lingual books and serving as special guest readers in the classroom.
Students experience a direct link between home and school; parents gain read aloud and critical literacy skills; and teachers are challenged to rethink the role of parents in literacy education.
Favorite Roving Readers Books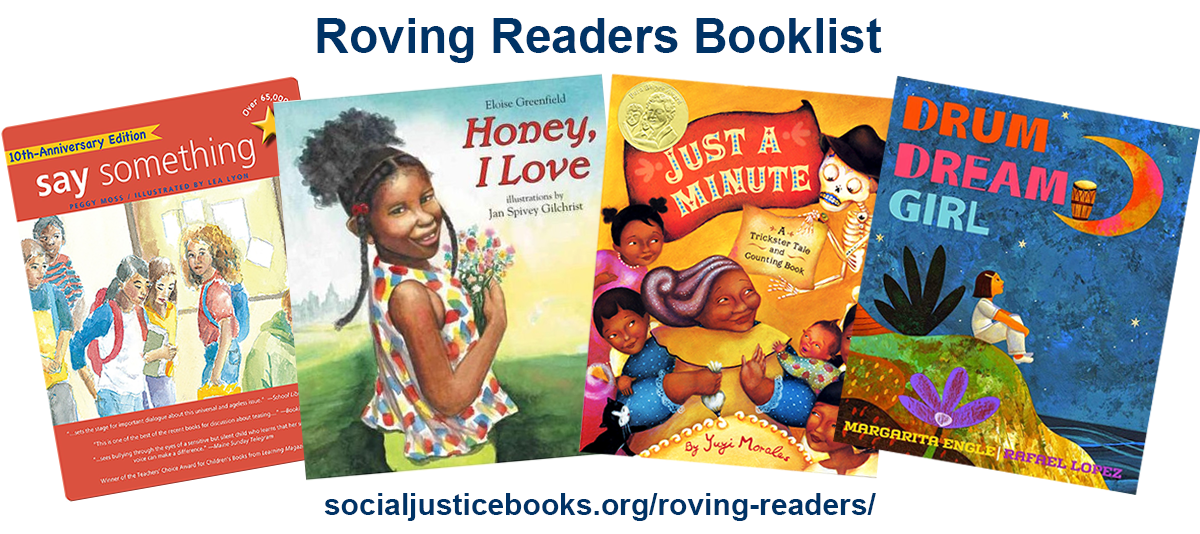 These books are some of the perennial favorites of parents, students, and teachers at Tellin' Stories partner schools that are fun for read alouds and promote multiculturalism and/or messages of social justice. Many titles in the Roving Readers favorites are bilingual books or available in English and Spanish, and Teaching for Change inserts translations into the books that are only available in English to facilitate reading and sharing in multiple home languages. See the full list.
History of Roving Readers
The Roving Readers program began in 2003 when parents at an elementary school in Washington, DC were concerned about low expectations for their children's education, particularly around literacy issues. Those parents collaborated with Tellin' Stories to organize and train parent volunteers to serve as readers and storytellers in the classrooms monthly.