Scholastic Tells Children: Trump is Great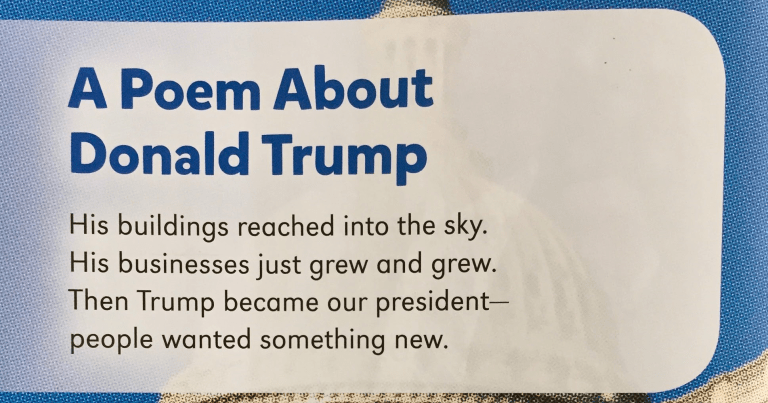 Review by Kathleen Nganga and Sarah Cornelius
"His buildings reached into the sky.
His businesses just grew and grew.
Then Trump became our president–
People wanted something new."
This optimistic poem, which reads like promotional campaign material targeted at children, comes from Scholastic's Rookie Biography series.
President Donald Trump by Joanne Mattern (2017) claims to offer young readers an informative, accurate, and unbiased narrative about the 45th U.S. president; however, as the poem above illustrates, it falls far short of that mark.
This failing comes despite the author's and the publisher's stated intention to produce a balanced narrative. In an interview with The New York Times on the challenges of writing on Trump for young readers, Mattern said, "for a children's audience, the mandate is to provide unbiased facts with a dusting of the context required to maintain accuracy." Joana Costa Knufinke, a nonfiction editor at Scholastic, is quoted saying "We make an effort to show both points of view." Continue reading.