Seven Things We Learned from the D.C. Area Black Lives Matter at School Week of Action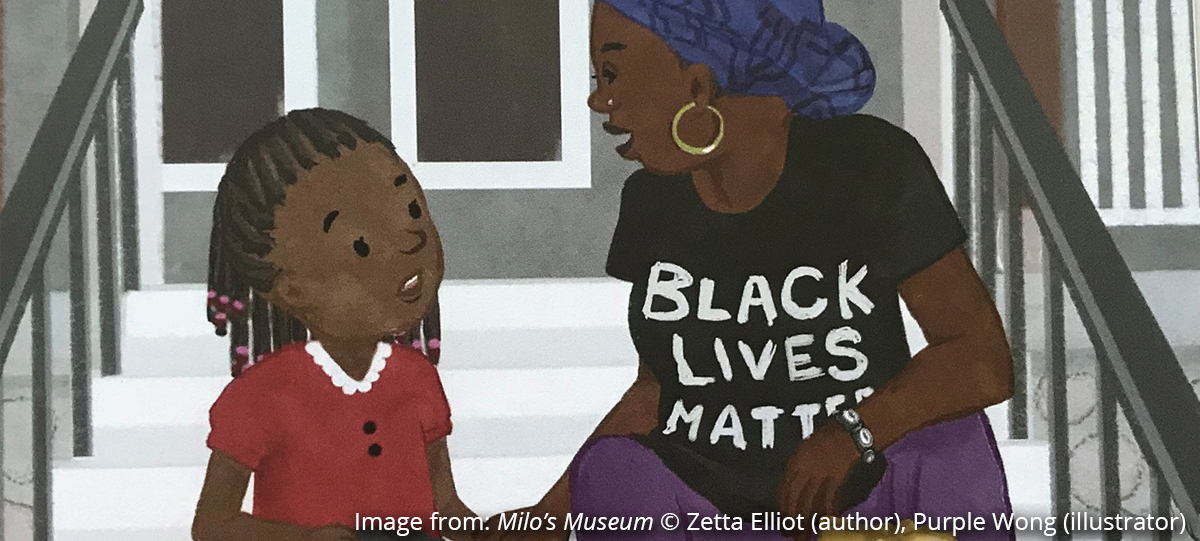 By Allison Acosta, Fayette Colon, and Deborah Menkart
Since 2018, the D.C. Area Black Lives Matter at School Week of Action has given a powerful start to Black History Month in classrooms across the Washington, D.C., area. Pre-K to 12th-grade teachers in more than 100 schools each year have taught lessons about structural racism, intersectional Black identities, and Black history.
The key demands issued by the Black Lives Matter at School national movement are:
End "zero tolerance" discipline and implement restorative justice.
Hire more Black teachers.
Mandate Black history and ethnic studies in K–12 curriculum.
Fund counselors, not cops.
The D.C. metro area is one of many sites across the country that participates annually in the national Black Lives Matter Week of Action. This site is coordinated by D.C. Area Educators for Social Justice, a project of Teaching for Change.
Below, we share what we have learned from hosting the D.C. Area Black Lives Matter at School Week of Action. Short examples of what teachers have done in the classroom during the Week of Action are woven throughout this article. You can find more than 100 teaching stories at DCAreaEducators4SocialJustice.org.
1.) A Movement brings radical change to the classroom.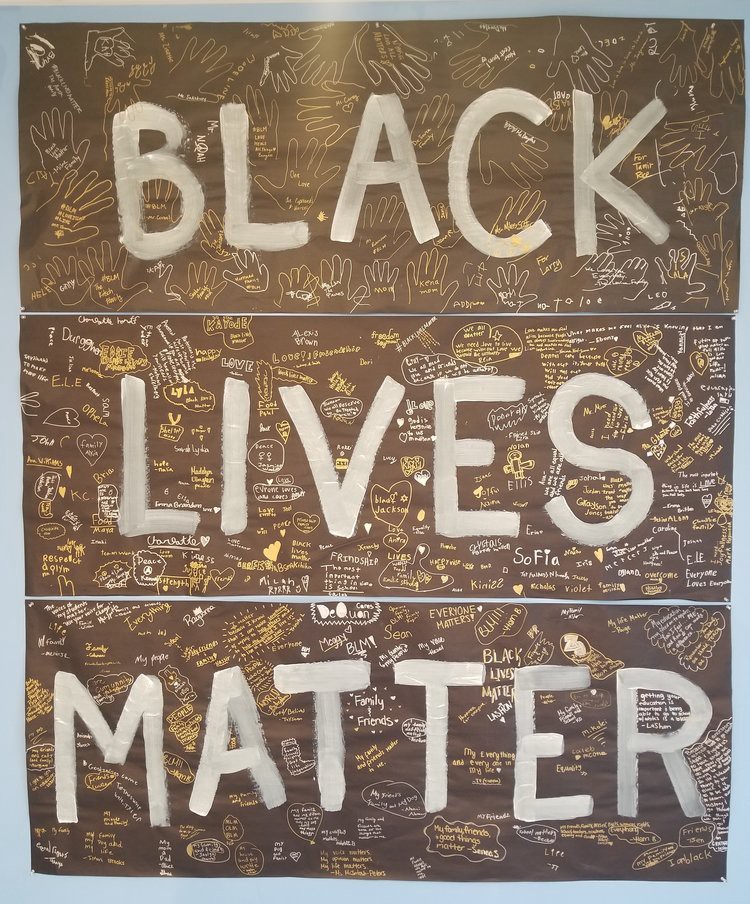 In many schools, the week of action opens a dialogue that leads to deeper understanding of the 13 principles of the Black Lives Matter Movement. Applying the lens of the 13 principles sharpens the focus of Black History Month. Going beyond the "I have a dream" lessons on the Civil Rights Movement, students have learned about Bayard Rustin, the Student Nonviolent Coordinating Committee (SNCC), Black Power, Dr. Martin Luther King's stand on the war and labor, and much more. A 2nd grader remarked, "Black Lives Matter is like the Civil Rights Movement."
2.) The Black Lives Matter Movement helps students connect with history in a new way.
The week of action invites students to reflect on the long history of the Black Freedom Struggle. For example, a 6th-grade Arlington teacher began her lesson on the U.S. Constitution with a discussion of the Black Lives Matter Movement. The class read Mumbet's Declaration of Independence, the true story of an enslaved woman in Massachusetts who sued for her own freedom. After the read aloud, students read the preamble to the Constitution and discussed who wasn't included in the "we the people" phrase. Bringing it to today, they brainstormed how they could use the Constitution to fight for justice on issues in their own lives, such as sexual harassment, deportation, the Muslim ban, healthcare, police brutality, and voting rights. In a 1st-grade classroom, students learned about bias in museums and how to curate their own history using a book called Milo's Museum.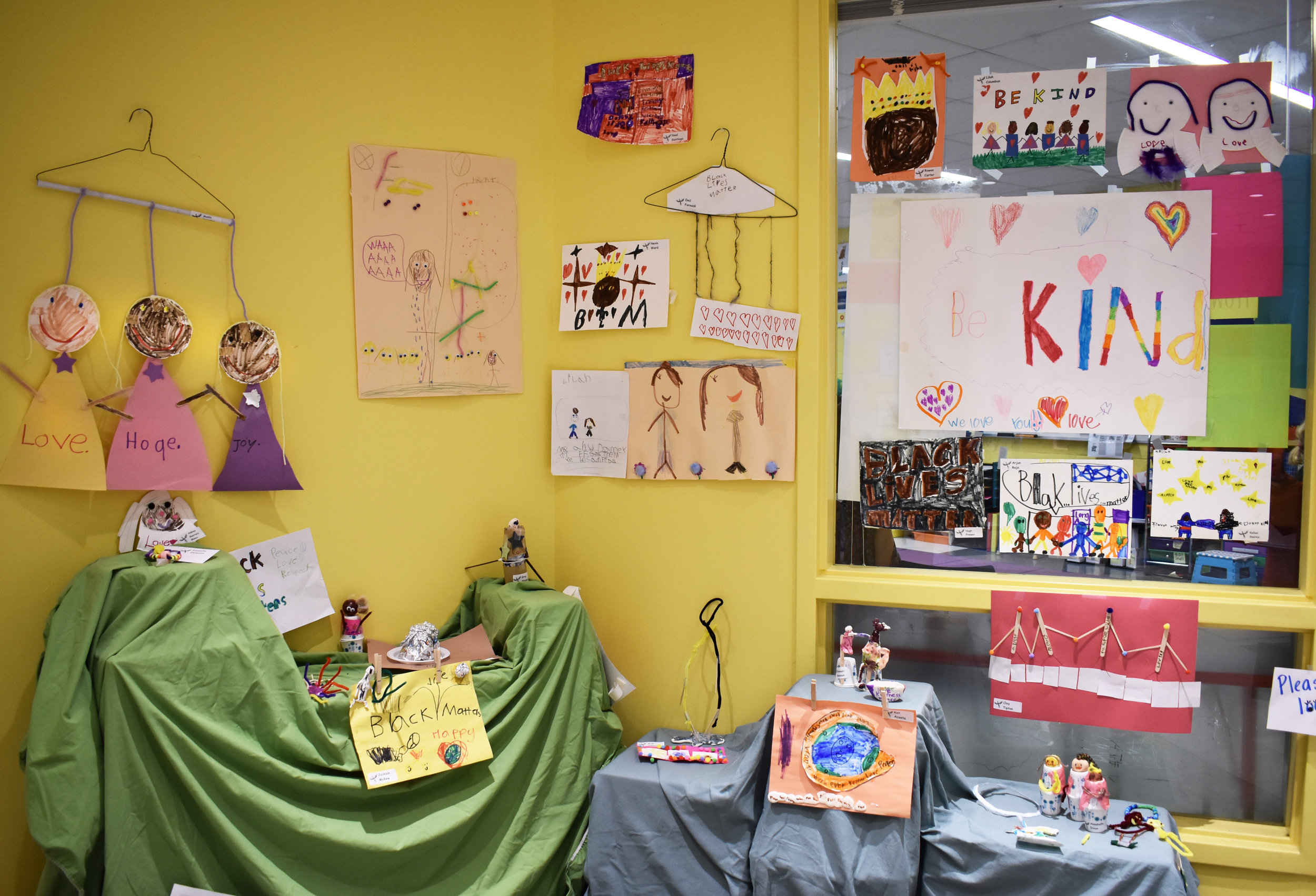 3.) Black Lives Matter is relevant to all grade levels.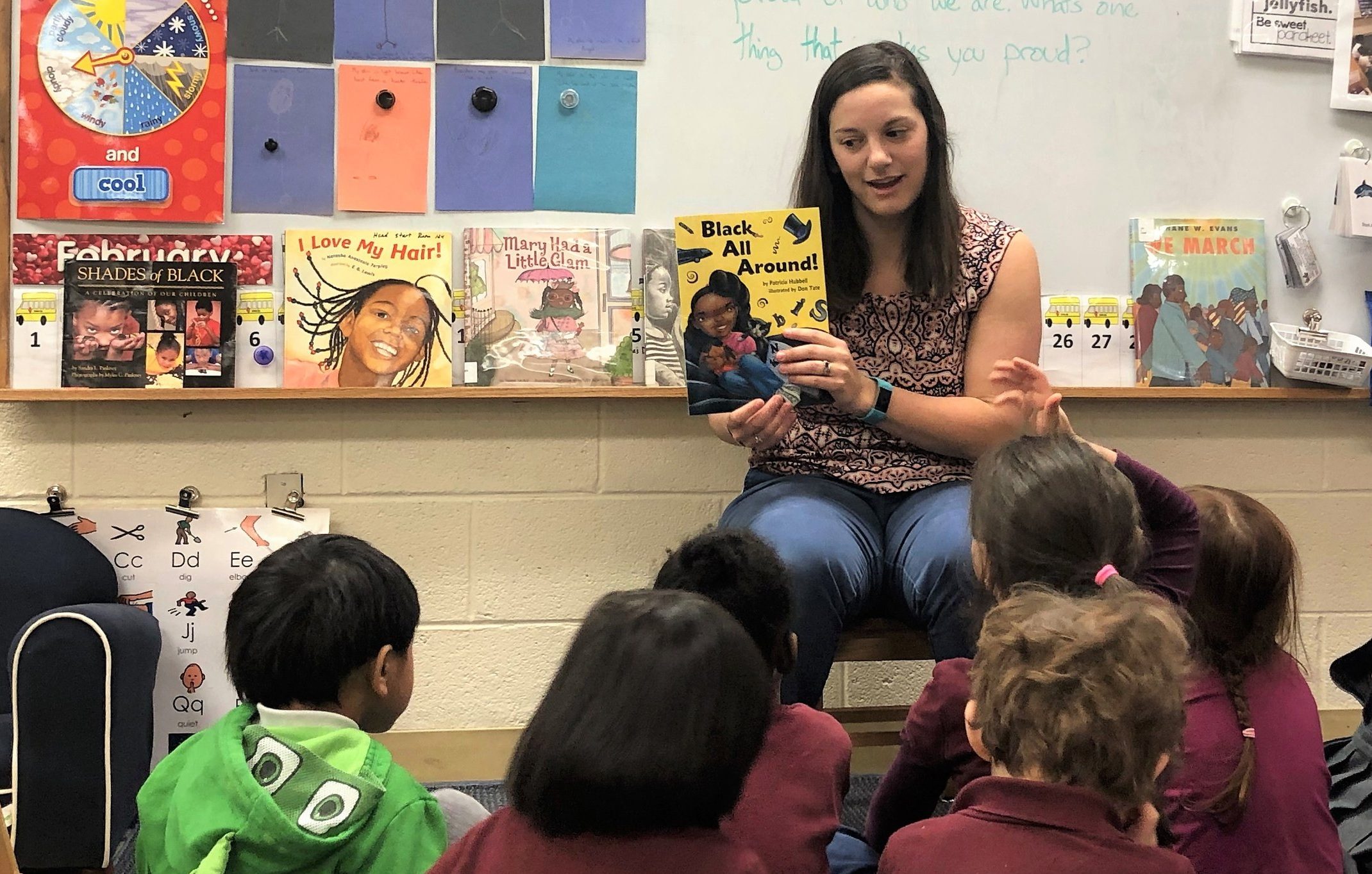 During the week of action, the principles of the Black Lives Matter Movement are introduced in developmentally appropriate ways from early childhood through high school.
One D.C. early childhood teacher designed a two-week curriculum that covered each of the 13 guiding principles. The class read a book (or two) each day that addressed one of the principles, with the principles of empathy, diversity, and unapologetically Black reinforced daily.
An elementary teacher designed an activism unit for the Week of Action. Students learned about activists in history and today, young and old, including Marley Dias and her #1000BlackGirlBooks campaign; Mari Copney, "Little Miss Flint"; Colin Kaepernick; and Barbara Jordan. They also learned about types of activism, such as boycotts, sit-ins, strikes, writing letters, and political activism.
At one D.C. school, the community created a Black Lives Matter mural. The youngest learners contributed what is beautiful and Black. Elementary students added a panel of what it takes to be alive, and middle school students expressed why the Black Lives Matter movement is important. One 8th grader reacted, "It means a whole lot that our school is honoring Black lives because I like to fight for justice."
4.) Black Lives Matter is relevant to every subject area.
Educators use the 13 principles of the Movement to teach a wide range of subjects during the week of action.
To make the 13 principles accessible to people who are deaf, a group of middle school students at Kendall Demonstration Elementary School on Gallaudet University's campus created a video with ASL interpretation of all 13 principles. American Sign Language (ASL) and English are separate languages, each with its own grammar structure and syntax. Therefore, the principles were first translated from English to ASL before students practiced and then recorded the video.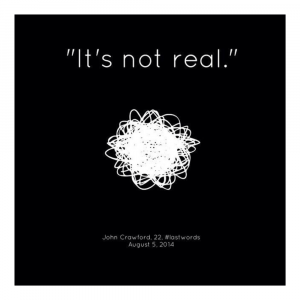 A number of educators have used a lesson which draws from Shirin Barghi's #LastWords series. Students examine the art, looking for common themes, and then learn that each statement was made by a victim of police violence — their last words. The lesson also incorporates the poem "41 Bullets Off-Broadway" by Willie Perdomo.
Spanish classes have explored the Black history of Latin America, music classes have hosted go-go artists, social studies classes participated in "Resistance 101: A Lesson on Social Justice Activists and Strategies," teachers have used the lesson "Black Muslims in the United States: An Introduction," and an early childhood classroom made Afrofuturist art.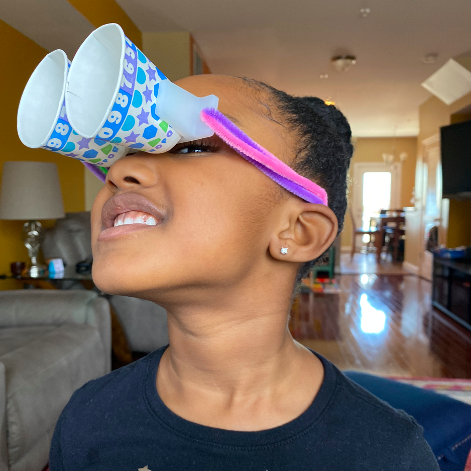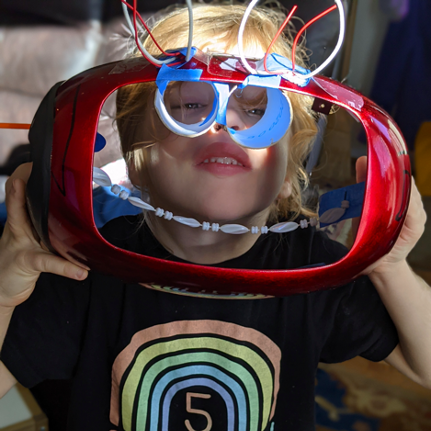 5.) The week of action opens communication between young people and adults.
Throughout the week, public events in the evenings provide opportunities for adults in the community to come together with and learn from young people. At an interschool seminar, young people and adults had honest and powerful conversations on student-selected topics, including gentrification, mental illness and race, the war on drugs, and more. At an open mic poetry event, people of all ages (the youngest was five years old) shared their "Love Poems for Black Women" with an enthusiastic audience. The young authors of a book about a teen who was killed by the police gave a presentation at a public library.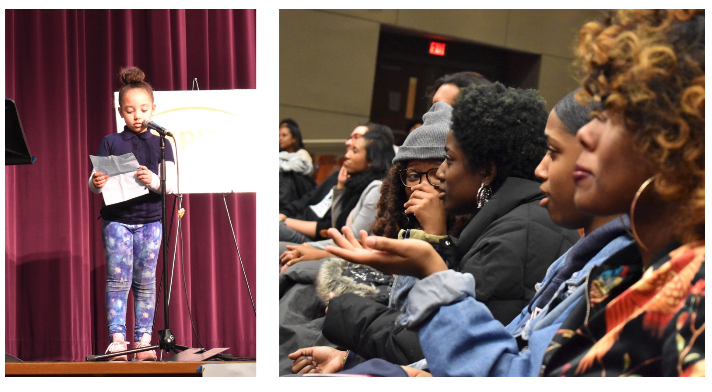 6.) Grassroots, educator-led planning, preparation, and learning are key.
The success of the week reflects planning by teachers in the D.C. area for an annual curriculum fair co-hosted with Howard University. At the fair, which has been held both as an in-person, D.C. area event and as a national, virtual curriculum fair, teachers introduce some of the lessons described throughout this article. There is also a book giveaway.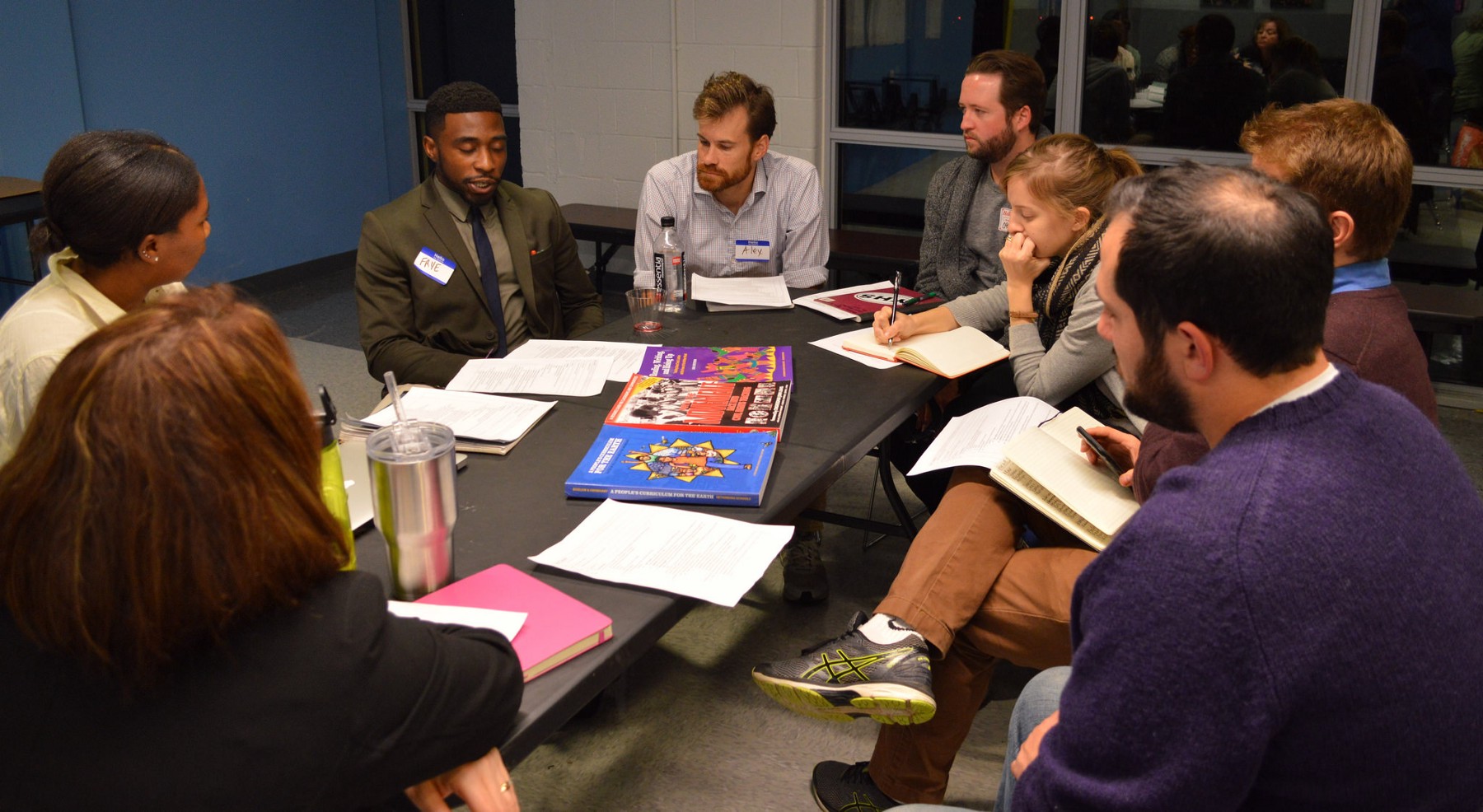 7.) Teachers need strong allies to support this work.
Teachers cannot do this alone. In D.C., we have had the support of Black Lives Matter DMV, the BYP100 D.C. Chapter, the Washington Teachers' Union, Howard University, the African American Civil War Museum, and many other groups. Both the D.C. School Board and D.C. Public Schools have endorsed the Black Lives Matter at School Week of Action.
Over the last several years, we have seen the power of the Black Lives Matter campaign to raise awareness and discourse nationally about race and racism in the United States. Now we've seen the power these conversations can have in the classroom. The lessons and dialogues that take place during the week of action provide the momentum and inspiration to continue throughout the year.