SNCC Veterans Meet Students from NY and DC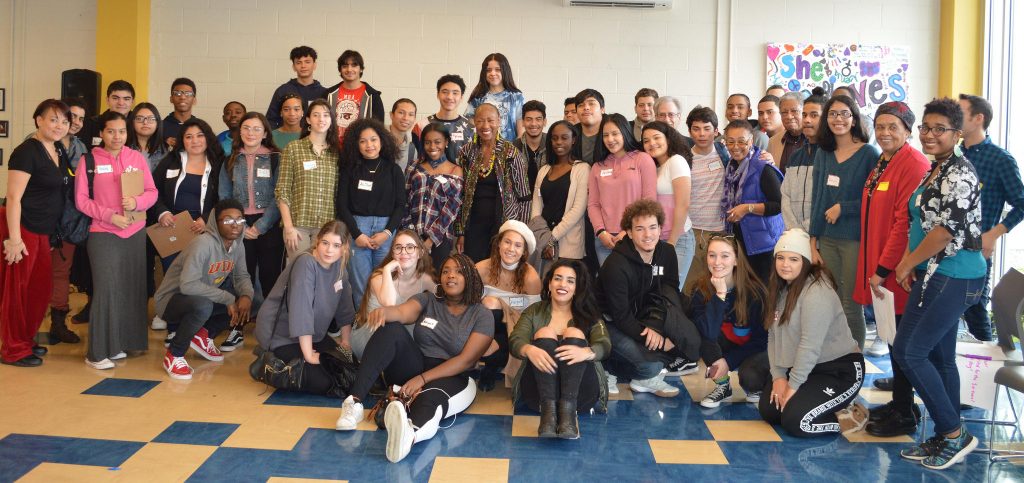 Students from Harvest Collegiate High School in New York City came to D.C. for a field experience. And what an experience it was since it coincided with the Presidential Inauguration, protests, and Women's March.
Teaching for Change facilitated an opportunity for the students from New York to meet fellow teenagers along with veterans of the Student Nonviolent Coordinating Committee (SNCC). The convening took place at Capital City Public Charter School on January 19, 2017.
Both the D.C. and New York students had been studying the Civil Rights Movement with a focus on SNCC. This was a welcome opportunity to meet some of the people who made that history and collectively discuss how to apply those history lessons to the challenges of the recent presidential election.
The session began with the veterans — Timothy Jenkins, Dorie Ladner, Jennifer Lawson, Judy Richardson, and Larry Rubin — sharing brief "elevator length" introductions.
The students then took a few minutes to meet in small groups to formulate questions for the SNCC veterans.
Each veteran joined a small group, rotating every 10 to 15 minutes. The dialogues were lively and heartfelt.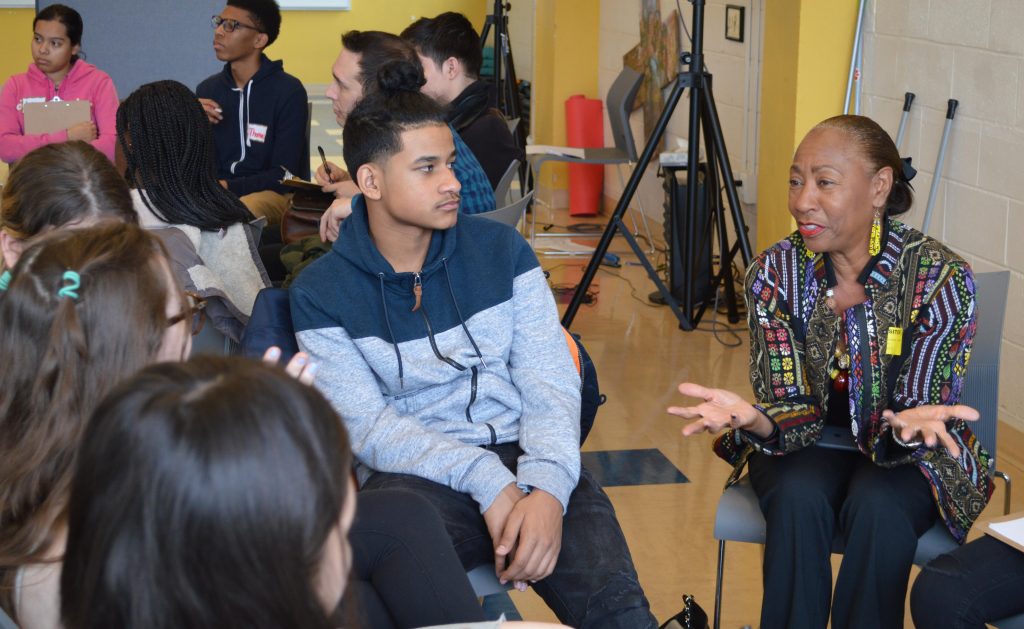 Students asked veterans a wide range of questions including how they dealt with fear in the face of life threatening danger, what their parents thought of their activism at such a young age, and what advice they had about the challenges of the incoming U.S. president who openly espoused racist and anti-immigrant views.
The session ended with the students and veterans singing "Ain't Gonna Let Nobody Turn Me Around."
New York teacher Adam Sanchez mentioned that the next day, while waiting to "greet" the Trump inaugural parade, his students spontaneously burst into "Ain't Gonna Let Nobody Turn Me Around." He added,
They also sang this on the walk back to our hotel because they had to walk by hundreds of Trump supporters and they wanted to give confidence to each other, show resistance, and make sure no one got caught in an altercation with one of them.
Here is a video clip,
See more photos from the school visit here: