Social Justice Books Featured on CNN Sesame Street Town Hall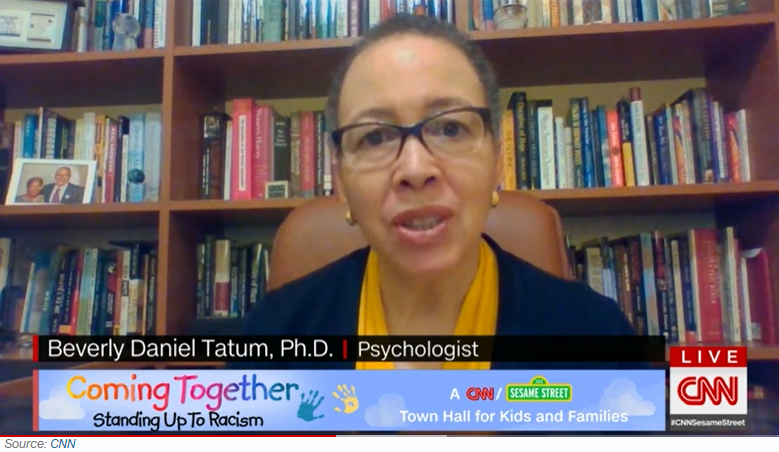 Beverly Daniel Tatum, author of Why Are All the Black Kids Sitting Together in the Cafeteria? , was a special guest on the CNN Sesame Street Town Hall "Coming Together: Standing Up to Racism" on Saturday, June 6.
Tatum (featured in part 2 at 6.55 minutes ) responded to a question from a parent about how to teach young children to be anti-racist in an age-appropriate way.
Tatum said there are children's books that can help young children understand and celebrate differences in skin color and other physical differences. "A great source for those books is SocialJusticeBooks.org. They have lists of age-appropriate books that you can find that will help parents introduce sensitive subjects."