#StepUpScholastic for ALL Children Flier
The #StepUpScholastic campaign is off to a great start with hundreds of letters coming in from all over the U.S. We encourage you to read selected letters and then write your own.
The campaign was launched in late February to address the crisis in children's book publishing. More than 50% of the children enrolled in public schools are people of color or Native American, but only 14% of children's books published in 2014 were by or about people of color. Unfortunately, Scholastic's catalog is no exception.
Below is a flier for teachers and parents to promote the #StepUpScholastic campaign in schools. Click on the image for a downloadable PDF to copy in color or black/white. Help spread the word.
---
Click Image Below for Downloadable Flier
---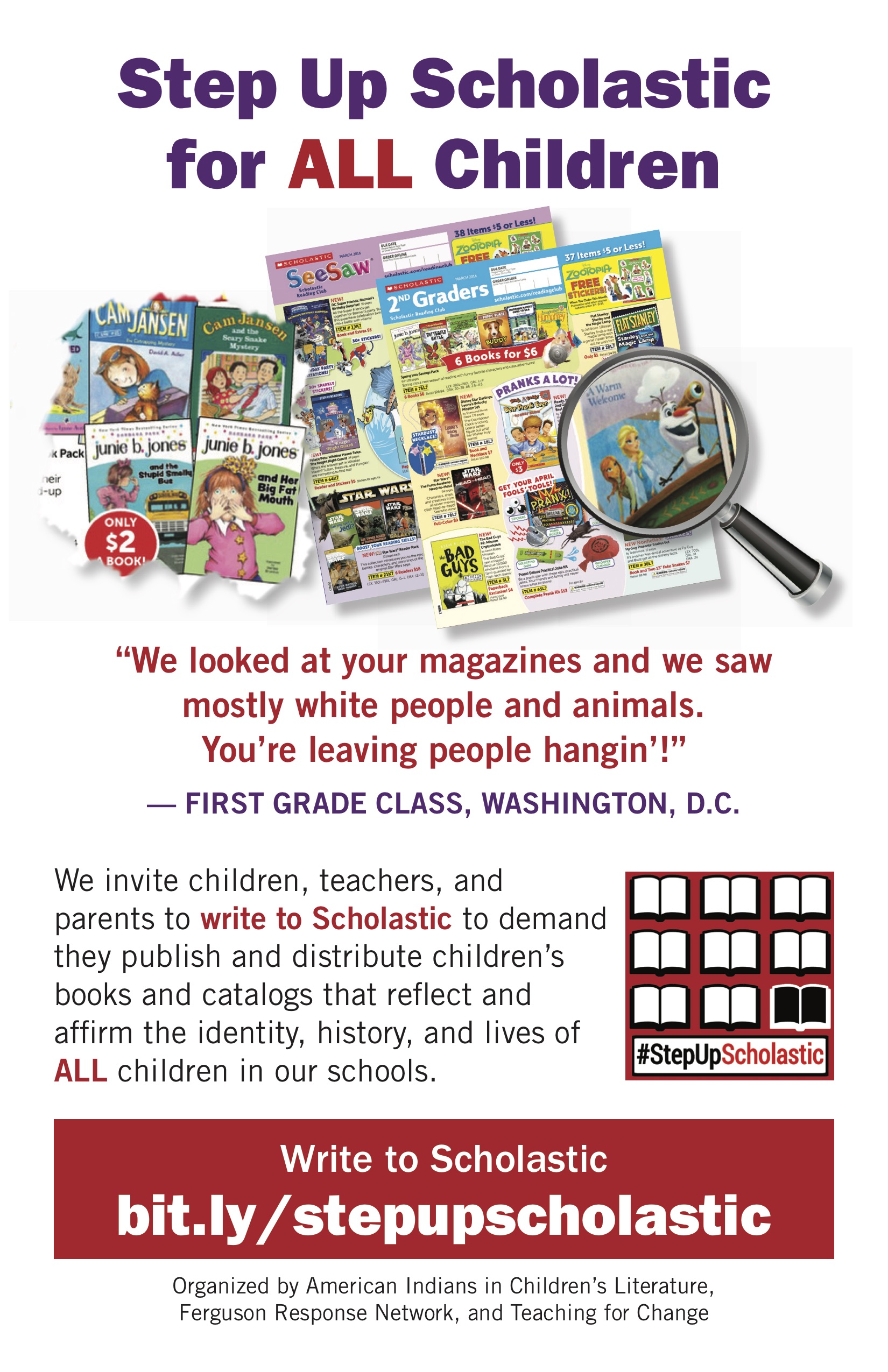 The time is now for Scholastic to make a change. #StepUpScholastic for ALL children.
Organized by 
American Indians in Children's Literature
Ferguson Response Network
Teaching for Change