Students Become Unsung Heroes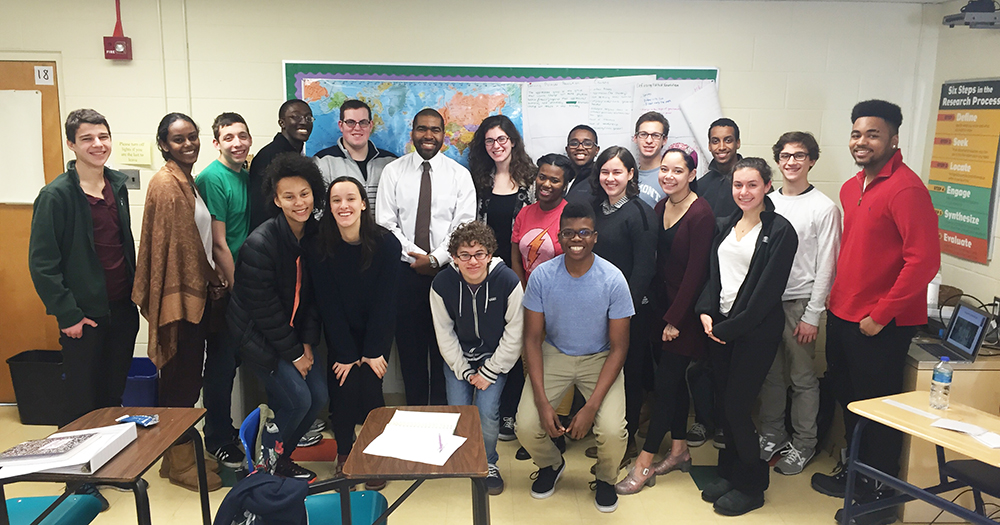 On a Sunday afternoon in early March, twenty students took on the roles of unsung heroes in a Zinn Education Project lesson, facilitated by Teaching for Change curriculum specialist Julian Hipkins III. The students are members of Operation Understanding DC (OUDC).
OUDC's mission is to "build a generation of African American and Jewish community leaders who promote respect, understanding and cooperation while working to eradicate racism, anti-Semitism and all forms of discrimination." The Sunday workshop was one of many to prepare students for a summer journey to battlegrounds of past struggles in New York and throughout the Deep South.

The lesson, Unsung Heroes by Bill Bigelow, is based on an essay by Howard Zinn and introduces participants to people who have fought for justice throughout U.S. history.
OUDC program director Avi Edelman said the students enjoyed and learned from the activity. He added: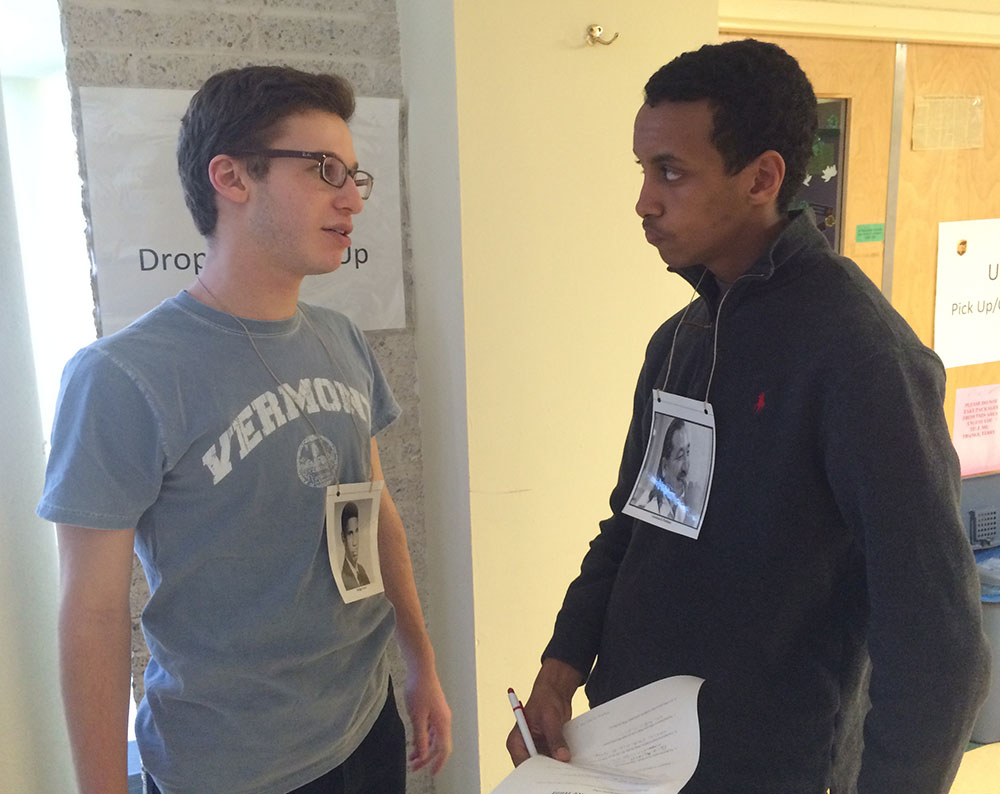 In Operation Understanding DC, we believe that our students must thoroughly engage with all of history's nuances and narratives if they are to be the shapers who chart its next course. The Unsung Heroes lesson provided our students with the perfect spark for their yearlong civil rights experience. Our students come away from the lesson understanding that heroism is not an untouchable mantle of perfection, but rather a ceaseless commitment to social justice made by everyday, ordinary citizens. And if they could do it, so can we. We are so grateful to Mr. Hipkins, Teaching for Change, and the Zinn Education Project!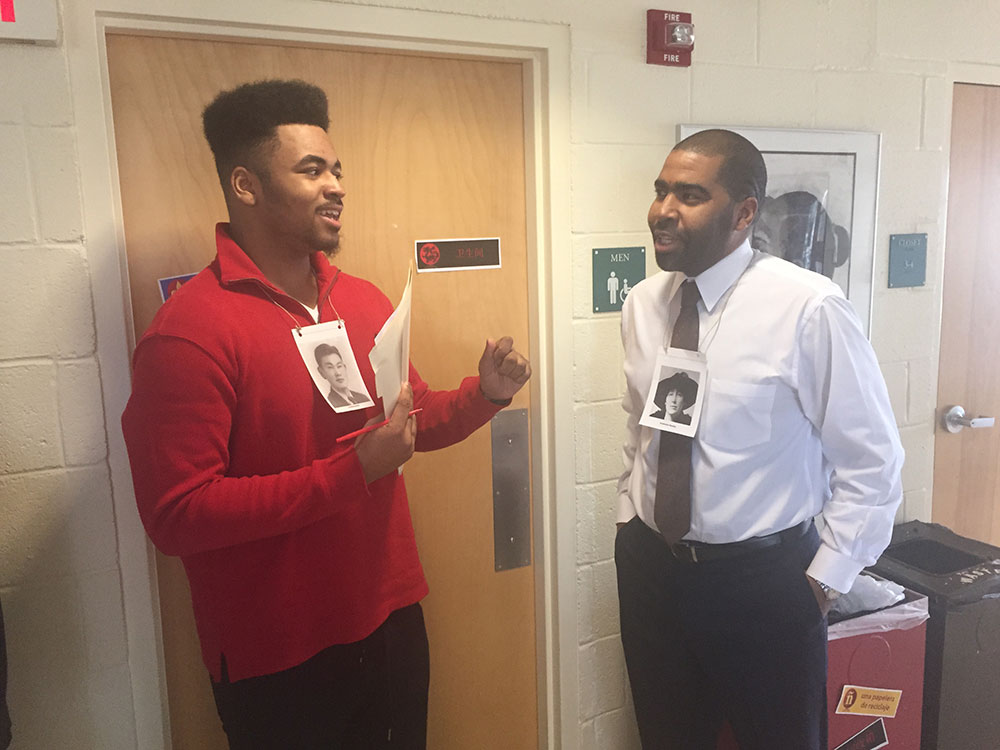 Hipkins noted,
The Zinn Education Project's mission is to introduce students to a more accurate, complex, and engaging understanding of United States history than is found in traditional textbooks and curricula. Organizations like Operation Understanding DC provide students a hands on opportunity to learn outside the textbook.
If you are interested in having a Teaching for Change staff member lead a workshop with your school or organization, contact Julian Hipkins.