Students are protesting, But what's next?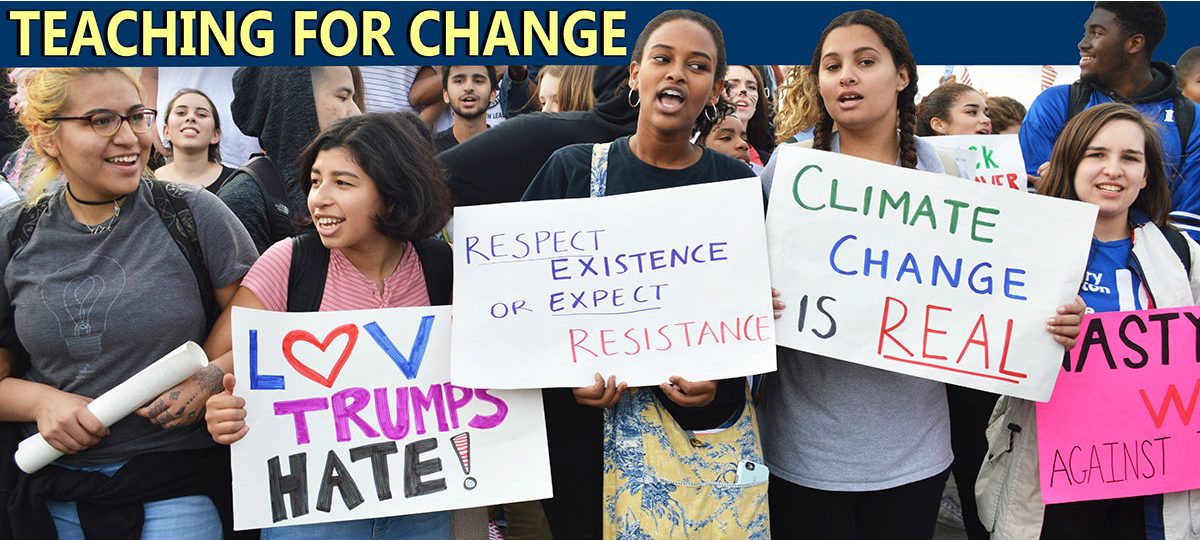 The student protests across the country since the election are inspiring. However, young people need the opportunity to learn the history of people's movements in order to deepen their protests into organizing that can win real change.
The master narrative of social movements being won by individual heroes and large demonstrations won't serve young people well. Students must learn to think critically about our nation's history and learn the lessons of social movements to make this a more just society. Will you support this crucial work with a gift today?
With your support, Teaching for Change can offer resources for the classroom that help students learn to organize. We are joining efforts by teachers in New York and elsewhere to develop Inauguration Day teach-in resources to #TeachResistance.
Our book Putting the Movement Back into Civil Rights Teaching (featured in the Smithsonian National Museum of African American History and Culture bookstore) offers lessons on grassroots organizing, campaigns, and systems change. We are raising funds to publish a revised edition in 2017.
Teaching for Change will redouble our efforts to provide young people with the tools they need to change the world.
Please give today to help students envision and build the future they deserve.

Posted: December 31, 2016