Give Students Tools to Change the World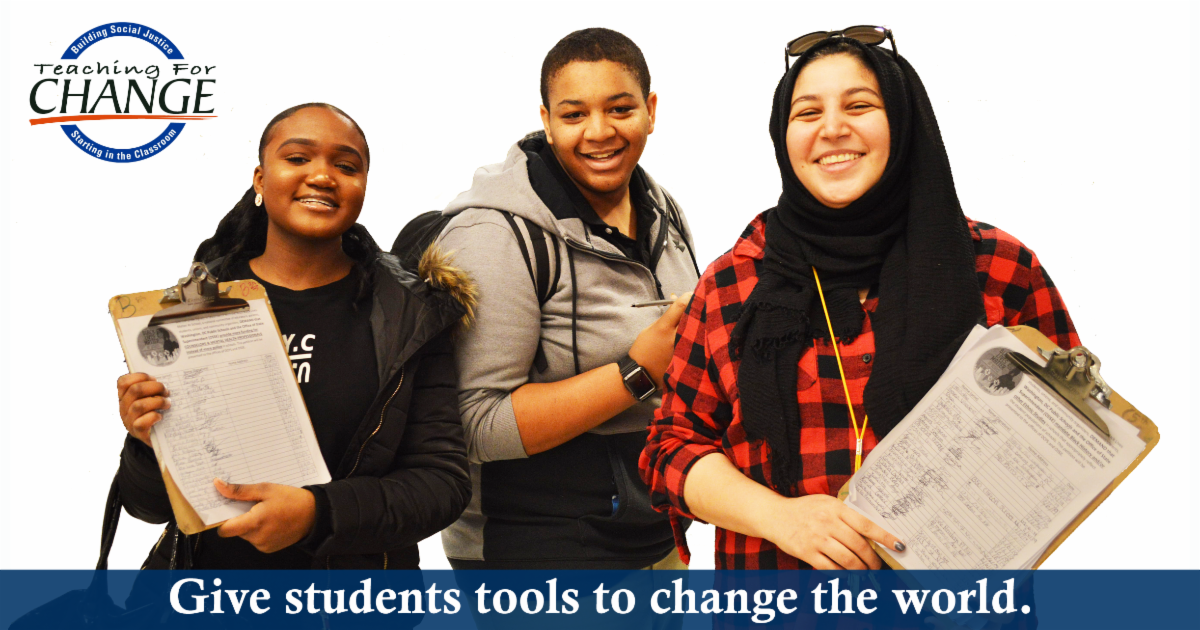 The right wing knows that the lessons children learn — or don't learn — in school have a lasting impact on their lives and participation as citizens. For decades, conservative donors like Betsy DeVos, the Koch brothers, and countless others have poured money into education "reform" groups, think tanks, and media outlets. Their goal: to infuse right-wing ideology into our national education policy and curriculum.
We must fight back to build a better future. Make a donation today.
Young people need an education that prepares them to take on the big challenges of today and tomorrow. For 30 years now (happy anniversary to us!), Teaching for Change has been the go-to resource for equity and social justice-minded educators.
When teachers bring our lessons, publications, recommended books, and other resources into their classrooms, they are educating students to think critically about the world around them and the role they can play through individual and collective action.
When schools implement our nationally recognized approach to family engagement, they tap into the power of organizing to bring parents to the table as partners.
But we have more work to do and need your help! Your gift of $50, $100, $500, or more will fund:
Teacher workshops at no cost to participants, and scholarships for teacher and principal institutes
An updated version of our award-winning book, Putting the Movement Back into Civil Rights Teaching, and promotion of free lessons that will be available online. We will also update Caribbean Connections: Puerto Rico and promote Between Families and Schools: Creating Meaningful Partnerships.
Campaigns to bring social justice lessons and resources into classrooms, with a focus on:

Voting rights
Climate justice
Central America
Go-go music in D.C.
Family engagement that builds parent power in schools.
Join our team by making a donation to fund this work now.
As we do this work, we often think back to the educators and other individuals who helped us see that we could make an impact individually and through collective action. Who is the inspiration for the donation you will make?