Where do people talk honestly about race? At the A.C.T.O.R. series
By Rachel Mullin
"I believe one of the ways we become more tolerant and accepting of others is to talk to them, to engage people that are different from us–to get out of our comfort zone and actually hear a different point of view, a different experience." – Pamela Pinnock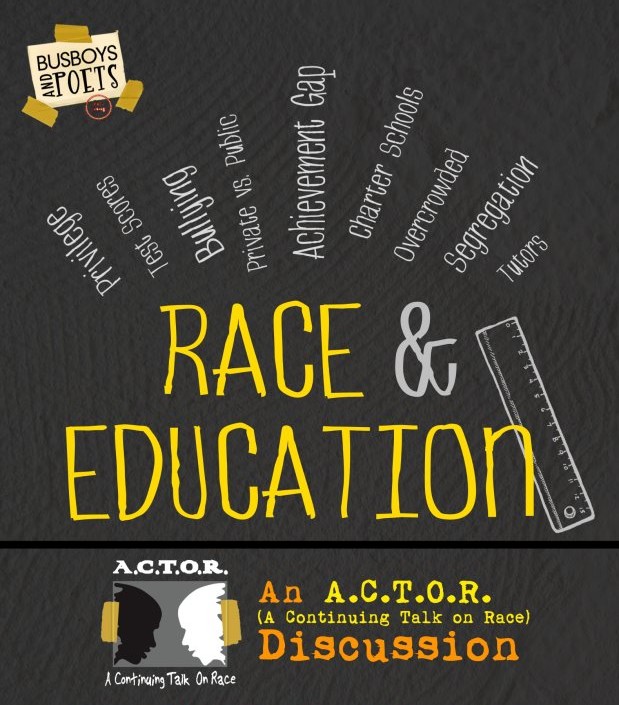 It was this belief that led Pamela Pinnock to launch the monthly discussion series almost nine years ago at Busboys and Poets called "A Continuing Talk on Race," or A.C.T.O.R.  The monthly A.C.T.O.R. discussions offer a space where complete strangers tackle topics that often even close friends and family shy away from.
Challenging people through conversation is Pinnock's mission.  Honest yet respectful conversations about race are rare anywhere in the country. Just think of President Bill Clinton's national initiative and conversation on race launched in 1997. While it made inroads, it was not sustained and the country is even more polarized now. Pinnock worked very hard behind the scenes to make sure the A.C.T.O.R. series had staying power.
Pinnock came to Busboys and Poets near the U Street corridor in June of 2005 after more than a decade in the labor movement. At that time, U Street was in the midst of rapid gentrification.  The issue of race was on many people's minds, particularly in regards to Busboys and Poets. Pinnock recalls, "Many in the community couldn't fathom that someone would name a place after Langston Hughes if they were not African American." For Pinnock, this question exposed the need for a public conversation about race. "It was the unspoken topic. It was the thing that people were talking about on their own, in private groups and linked to that was gentrification." So, in February 2006, she designed and launched the A.C.T.O.R. series. (Pinnock also launched and facilitated Bread & Roses: A Series about Work and Workers at Busboys and Poets–5th&K.)
Over the past eight years, Pinnock has developed a format that allows participants to push the boundaries. There are four components that Pinnock believes are crucial to A.C.T.O.R.'s success. First, the event's facilitator is in charge of the group's one simple rule, "treat everybody with dignity and respect." During the discussions there are no right or wrong answers, just numerous viewpoints shared and discussed. Second, A.C.T.O.R. events are driven by guiding questions like:
How do you define race?
What kind of security and stability can money buy in the district today?
What are the characteristics of a good ally?
The third essential component is the variety of topics.  In addition to tackling issues such as gentrification in the U street area, A.C.T.O.R. topics have included racial representation in film, immigration, privilege, marriage equality, and voting rights.

Finally, A.C.T.O.R. discussions are participatory—being a passive observer is not an option.  Everyone is encouraged to take part and be heard so they walk away feeling like they played a role in the success of the evening. The format of the evening can be a panel discussion, film, or author talk. Some examples are:
In each case, participant discussion was structured before and/or after the film or author so that everyone's voice was heard. In the process, people come away with new insights.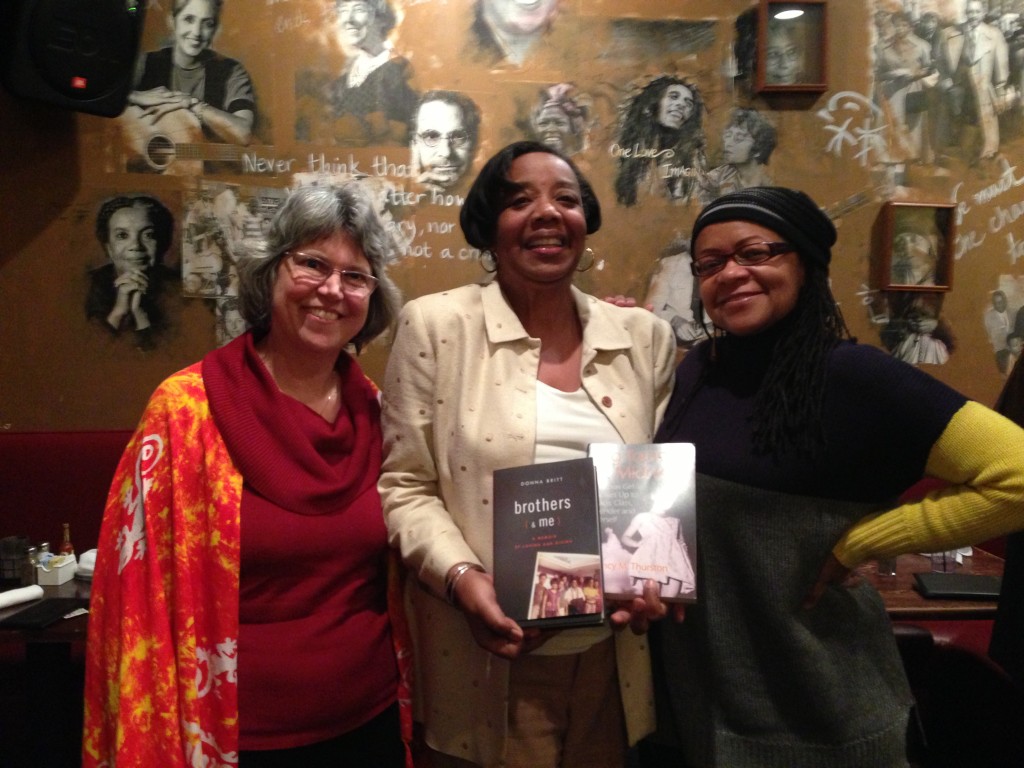 Pinnock explained this was particularly true for her at the A.C.T.O.R. event on race and film. The conversation took place shortly after the release of The Help. Pinnock was sitting with a small group of students from UCLA who were all Asian American women. The group was talking about the portrayal of African Americans in the film and one of the young women responded, "Well, you know, at least you all [African Americans] are in film in significant ways and significant roles. The Asian that appears in film is always either a dry cleaner, storekeeper, Kung Fu master, or an illegal immigrant. That's it. Those are our roles."
Pinnock says the comment helped her step out of her own victimhood "and helped me see where I had commonality with others… [we become] comfortable in our own victimhood that we lose sight of where we hold privilege and how we might use that privilege in the aid of others." If people walked away from A.C.T.O.R. events having learned something, been empowered, or knew they would shut down the next racist joke they heard, the event had been a success. "Small victories were what it was all about."
A.C.T.O.R.'s attendance has continued to grow and has a full house even when the sessions fall on a holiday weekend or conflict with the Super Bowl. Attendees know A.C.T.O.R. is "a really valuable and necessary space for the community." Others who attend from outside of the DC area remark that they wish their city had a similar event series.
Pinnock is moving on in her career to a new organization. A testimony to what she has built is that A.C.T.O.R. will continue under the leadership of a younger staff person mentored by Pinnock.
In reflecting on what she has built over the past nine years, Pinnock noted,
It seems simple, but when I talk to someone—I mean really talk to them, be my authentic self—share something…there is a chance for a connection, a chance that we can hear each other, not just talk past each other. A chance that we may reach a different level of understanding about each other. A chance that we can see more clearly what we have in common as opposed to what makes us different. . . I know it sounds really lofty…but I believe conversations can change people.
In May 2014, Pinnock facilitated her last A.C.T.O.R. session. There was "a lot of sadness" that night, Pinnock recalls. While Pinnock has moved on from Busboys and Poets and the program she dedicated years of her life to, her passion for dialogue around difference remains. She hopes to begin A.C.T.O.R. projects in other communities, and has already been approached by schools about incorporating the A.C.T.O.R. idea into school programming. She hopes the current A.C.T.O.R. program at Busboys and Poets continues to be a meaningful and valuable discussion space, and looks forward to attending future events as a participant in this vital conversation.