Teaching After Charlottesville: More Than a Day-After Lesson
The following article by Teaching for Change executive director, Deborah Menkart, was first published by The Hechinger Report.
---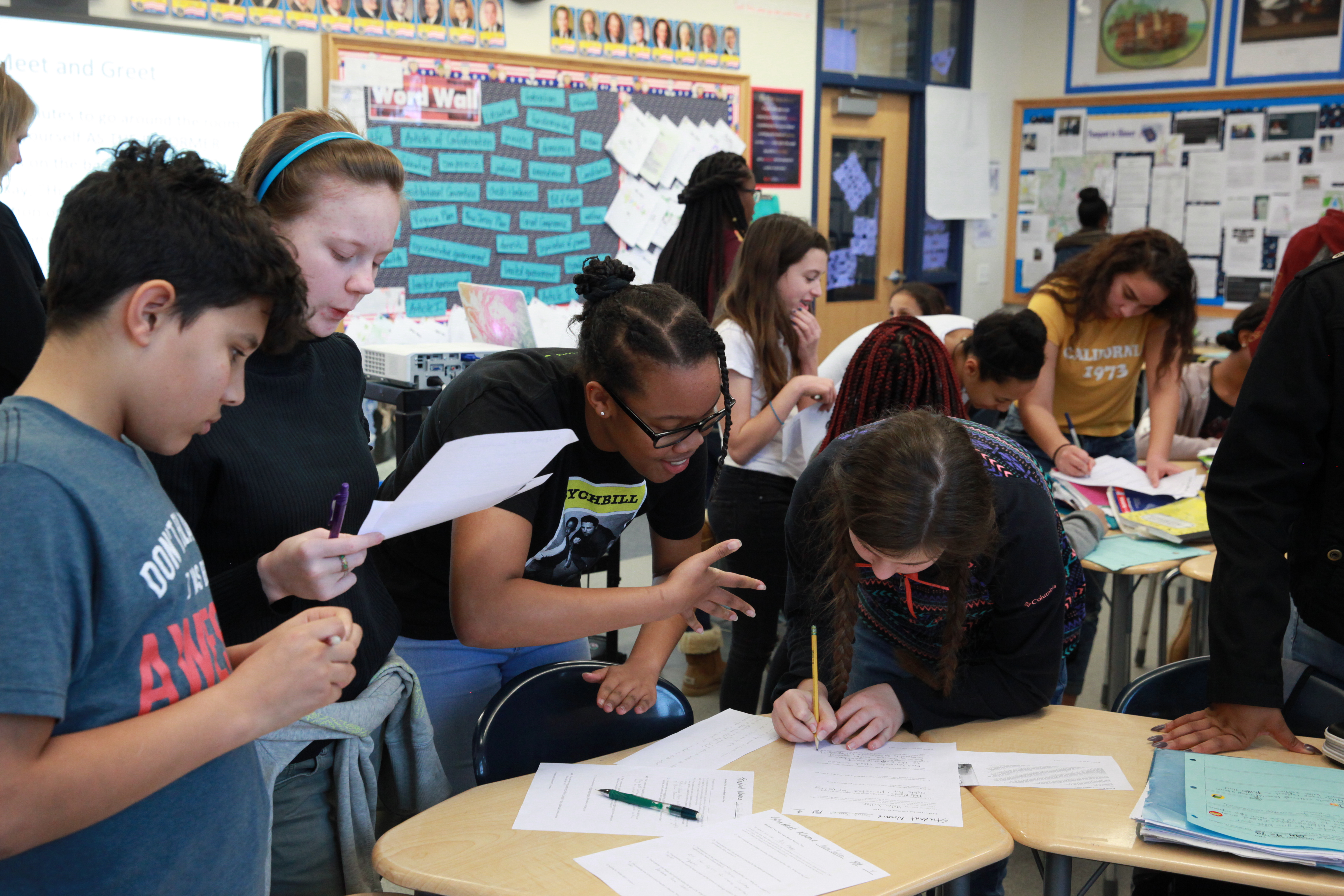 "What should I say about Charlottesville?"
It's the burning question on every teacher's mind as the new school year gets underway.
On Twitter, users add lessons and resources to the #CharlottesvilleSyllabus and #CharlottesvilleCurriculum pages; everything from identity charts to readings on the history of white supremacy to conflict resolution activities.
It's all good stuff.
However, what is needed is not just day-after or week-after lessons, but a chance to reexamine what children learn about history—and themselves—all year long. This work needs to begin in elementary school, where students' ideas about their place in the world are shaped.
"Young children's minds are like sponges, soaking up the most obscure, profound (and sometimes erroneous!) things imaginable," Rethinking Schools editors wrote in the introduction to Rethinking Elementary Education.
The Rethinking Schools editors add that for teachers, the challenge is to help young students to acquire the "critical dispositions and questioning" skills that "set the stage to encourage children to act on what they've learned — to have 'civic courage,' to act as if we live in a democracy." The editors stress that they do not want to teach students what to think or "how their teachers think their parents should vote." Rather, they aspire to "create a learning community that models and thinks hard about values of justice and empathy."
Charlottesville has been a national wake-up call (sadly one of many) as to how important it is to create classrooms that model the justice and empathy values.
Here are some ways to do that in elementary school classrooms… Continue reading.