Teaching for Change in 2016
We are pleased to share highlights from Teaching for Change's work in 2016. This is just a small window into our accomplishments. We encourage you to read below and follow the links to read about our work and our 25th anniversary celebrations.
Our success is made possible by the ongoing support of allies like you. Help us deepen our impact by sharing these stories (as well as our resources for parents and teachers) as we continue building social justice, starting in the classroom. Please make a donation to ensure that we can continue this work.
---
Challenging Racism in Children's Books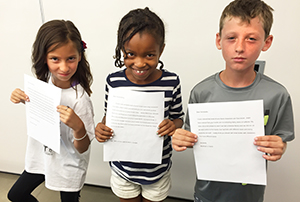 The year began with a successful grassroots campaign by librarians, social justice organizations, #BlackLivesMatter activists, journalists, and others that led Scholastic to take the extraordinary step of recalling the #slaverywithasmile book, A Birthday Cake for George Washington. We were proud to be one of the partners in that effort.
Following the recall, the collaborators launched a #StepUpScholastic campaign to challenge the publisher to make their catalogs reflect the racial diversity of our schools. Children, parents, and teachers are writing letters to Scholastic.
---
Teaching about Central America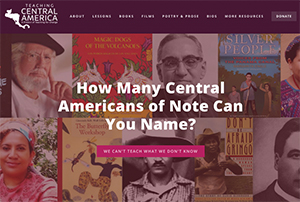 We launched TeachingCentralAmerica.org, the only website in the country offering lessons, booklists, biographies of noted historical figures, and readings about Central America for free use by classroom teachers.
The Teaching Central America website is absolutely phenomenal and necessary. Unfortunately, as a DCPS student in the 1980s and even as a daughter of Salvadoran parents, my exposure to Central American history was minimal. I applaud this effort.
— Ana R. Reyes, DCPS graduate and co-owner of El Tamarindo
---
Teaching Current Events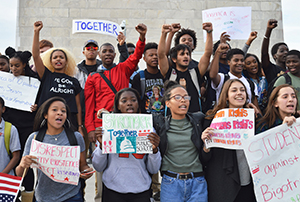 We provided educators with resources for teaching about current events. For example, after Colin Kaepernick's refusal to stand during the Star-Spangled Banner, we posted resources for teaching about "Athletes, Protest, and Patriotism."
During the 2016 election, we compiled children's books and resources for teaching about the history of voting rights and racism in elections, here. While the mainstream media largely ignored the#NoDAPL water protectors, we encouraged everyone to teach about the extraordinary organizing effort in North Dakota. Inspired by student walkouts across the country after the elections, we shared resources for teaching "radical hope."
---
Breaking Barriers of Race, Class, and Language in Schools
We published a new edition of Between Families and Schools: Creating Meaningful Relationships about our Tellin' Stories approach to parent engagement.
I am going to start using Between Families and Schools as a required reading in the graduate course I teach and in a statewide leadership program for educators. It is easy to follow, covers all the critical points, and has such a positive and respectful tone for all parties. People are always asking for concrete examples, so I really appreciate the way you have included so many. — Susan Naimark, author of The Education of a White Parent
Our Tellin' Stories Project also disseminated strategies to break barriers to family engagement in gentrifying schools and to help create safe learning environments after the elections.
---
D.C. Social Justice Teacher Network
We continued to build a D.C. social justice teacher network. In June we held a celebration of teacher writers in the inaugural Stories from Our Classroom course. In October, we launched the second year of Stories from Our Classrooms with 20 teachers. We co-hosted a workshop on climate change for 30 D.C. area teachers. On this fifth year of Teaching for Change's partnership with Filmfest DC: The Washington, DC International Film Festival, we brought five of the films to D.C. classrooms in April.
---
Changing the Narrative about the Civil Rights Movement
Our publication Putting the Movement Back into Civil Rights Teaching was featured in the new National Museum of African American History and Culture.
We began work on a new 2017 edition of the book in collaboration with PRRAC. This edition will be fully revised with new format and more than 50% new content.
---

---
Zinn Education Project: 65,000 Teachers Strong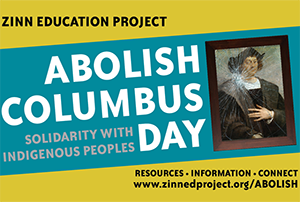 Our Zinn Education Project provided resources to help schools and communities abolish Columbus Day.
We reached the milestone of 65,000 teachers registered to access people's history lessons.
---
Go-Go Performers Coach Next Generation in D.C. Classrooms
Our Teach the Beat initiative brought go-go musicians and scholars to music and history classrooms in 14 D.C. schools. Learn more.
---
Teaching for Change Fellowship Begins with Enid Lee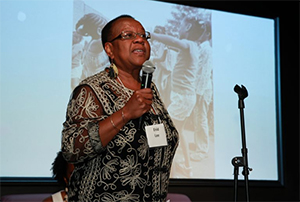 We were honored to host nationally renowned educator Enid Lee in D.C. for the month of July as a Teaching for Change fellow. She was a featured presenter for a NMAAHC hosted teacher institute, Busboys and Poets, and the Washington Teachers' Union. The theme for one of her talks was the mis-representation of freedom fighter Harriet Tubman in children's books. While examining the story of Tubman's fight for freedom, Enid noted that there were a many Harriets who are missing from the children's books and from reporting on activism today. The fellowship was made possible by a grant from the Open Society Foundations. Learn more.
---
"From the Archives" Added to the Howard Zinn Website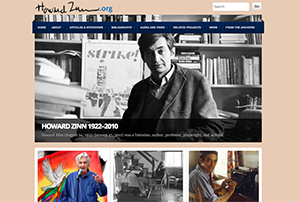 This year we added a new section to the Howard Zinn website called "From the Archives." We drew from the collections at the Tamiment Library. (We maintain the HowardZinn.org website in addition to our collaboration with Rethinking Schools on the Zinn Education Project.)
---
25 years of Teaching for Change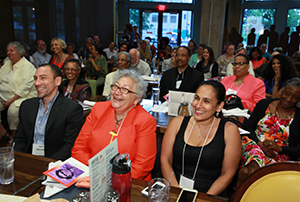 D.C. area allies gathered to celebrate and reflect on 25 years of Teaching for Change in June.
We honored individuals and organizations whose work connects education, multiculturalism, and social justice with the Education for Liberation Award.
---
In the News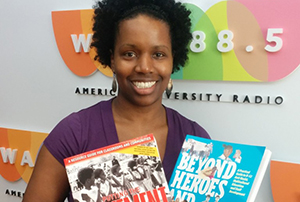 Teaching for Change was featured in Education Week, the Kojo Nnamdi Show, NPR's All Things Considered, The Atlantic, The Washington Post, the Thom Hartmann Program, and more. The news stories highlighted the Scholastic recall of a racist children's book, the Abolish Columbus Day campaign, student walkouts, and gentrifying schools. Learn more.
---
Making the Work Possible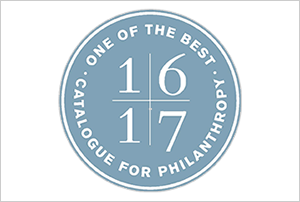 Our work continues to be supported by generous individuals and foundation grants.
This year, Teaching for Change was selected as "one of the best" charities in Washington, D.C. by the Catalogue for Philanthropy.
---
In Memory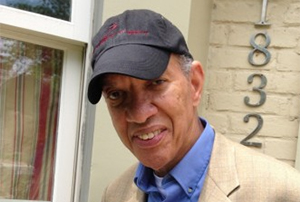 In 2016, many people who fought for freedom and informed our work, passed away. These include Muhammad Ali, Rev. Daniel Berrigan, Judith Ortiz Cofer, Ivanhoe Donaldson, Bob Fitch, James Green, Tom Hayden, Gwen Ifill, and Willie Peacock, and Prince.
We will continue to walk in all of their footsteps to create a world with peace and justice.
---

Posted: December 20, 2016