Teaching for Change Partners with D.C. High School to Bolster Library Collection
A boost for the library of McKinley Technology High School, courtesy of the customers of Teaching for Change's Busboys and Poets Bookstore
by LaTissia Mitchell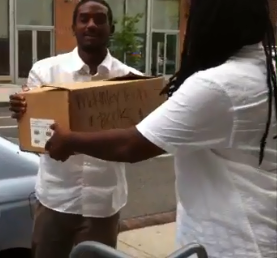 At times, Teaching for Change's mission, to nurture and build social justice in schools, surprises us with its reach. In April, members of the McKinley Technology High School PTSA approached Publications Director Don Allen and me about hosting a book drive to expand the school's library. The opportunity to utilize Teaching for Change's Busboys and Poets Bookstore in such a positive and tangible way appealed to us immediately. The bookstore would be a conduit for enriching students' intellectual development. We decided at the initial meeting that McKinley's librarian, Orisanmi Burton, would consult the bookstore's website for titles.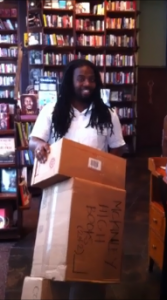 Mr. Burton cites Teaching for Change's commitment to progressive curriculum development in his remarks about the genesis of the book drive: "This book drive was part of an effort by our very active parent association to build up the library's Women's Studies, Black Studies, and young adult fiction materials. Our library, like many school libraries, is underfunded and has a paltry collection. Many of the resources we do have are outdated. We turned to Teaching for a Change because of the organization's focus on social justice materials." The selected titles would then be available for customers to purchase and donate during the weekend of June 12-14; additionally, the book donation would entitle the buyer to a discount on the day's shopping.
When the weekend for the book drive arrived, no one could have prepared for the customers' tremendous generosity and overall spirit of cooperation. Throughout the weekend, patrons of Teaching for Change's Busboys and Poets Bookstore enthusiastically donated books to McKinley's library. Everyone commented that this was an innovative and inspiring approach to solicit support from the community for DCPS. A nominal act of kindness on the part of many resulted in the purchase of all 40 selected titles, which amounted to a $725 donation to the library.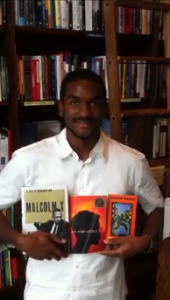 I also want to believe that the book drive allowed the general public to reflect on current budget restrictions that necessitated supplemental funding for a public school library. In the end, the students of McKinley will benefit from the widespread involvement of friends, family, and strangers. We at Teaching for Change look forward to a continued collaboration with McKinley Technology High School.
We are interested in partnering with more schools on book drives for their school libraries. For schools in Washington D.C., we can create displays in the bookstore and apply discounts to in-store purchases. For schools outside of the D.C. area, we can use our webstore to create title lists and give discounts to customers anywhere in the country who are willing to donate books. Email us to discuss a book drive for your school.
A Sample of Titles Donated to McKinley