Teaching for Change Among National Recipients of Kellogg Foundation Family Engagement Awards

WKKF announces recipients of $13.7 million investment in family engagement.
Just days after Teaching for Change presented a workshop at the first National Family Engagement Conference in Cincinnati, Ohio, the W.K. Kellogg Foundation recognized Teaching for Change as one of 30 "exceptional organizations" to receive a grant for its new family engagement initiative.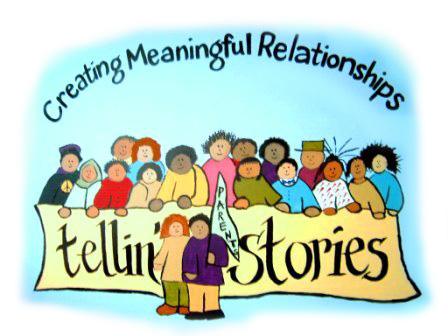 Teaching for Change's nationally recognized family engagement approach, called Tellin' Stories, uses the power of story to connect families and staff from diverse backgrounds, to pass on valuable information and experiences, and to organize collective action. A grant from Kellogg Foundation will build on Teaching for Change's experience organizing with parents in D.C. area schools for more than 15 years.
Specifically, the grant will fund a family engagement professional development series open to schools in the D.C. metro area in addition to supporting Teaching for Change's existing school partnerships.
In a statement on its website, the foundation says:
"The W.K. Kellogg Foundation (WKKF) is pleased to announce the recipients of a $13.7 million investment to empower parents as leaders and key decision makers in education. These 30 exceptional organizations from 18 states and the District of Columbia are developing and implementing transformative family engagement models in the field of early childhood education. WKKF's investment over the next three years will support the foundation's vision of seeing this work infused throughout local and national education reform efforts and lifting up the voices of families to set all children on a path to success. Because of the unprecedented interest and clear demand from the field, the foundation, now more than ever, understands the need for family engagement funding and is using this opportunity to invest in families."
The Tellin' Stories approach cultivates parents to be leaders in their schools through community building activities, parent meetings, and academic-based workshops and events. Tellin' Stories begins by making connections through sharing stories, allowing concerns to emerge organically, and facilitating the school community's efforts to address their concerns. At the same time, Teaching for Change provides professional development and coaching for parent coordinators, teachers, and school administrators to create a welcome, inclusive, and collaborative school environment. Tellin' Stories approaches the issue from all sides of the home-school equation working with parents, teachers, and administrators. This blended model of organizing seeks to build school-community members' power to enact change in their schools and school systems.