Teaching for Change Offers Dynamic Training for DCPS Head Start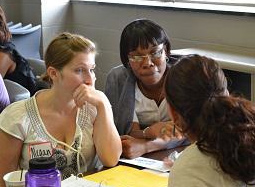 How could this training be improved?
"More of it."
Role playing, strategy games, storytelling, and interviews were just some of the activities in store for D.C. Public Schools' Community and Parent Outreach Coordinators (CPOCs) for Head Start. "Thank you!" and "I enjoyed it!" were among the comments the CPOCs shared at the end, but they were not at summer camp. They were participants in an interactive training facilitated by the Tellin' Stories Project of Teaching for Change.
For three days in July, the Head Start CPOCs – who are responsible for engaging more than 3,000 parents at every DCPS Head Start school – learned master techniques in facilitation and effective family engagement strategies from Teaching for Change. The professional development included the following workshops: Outreach and Recruitment, Working with Teachers and Administration, and Facilitation Techniques.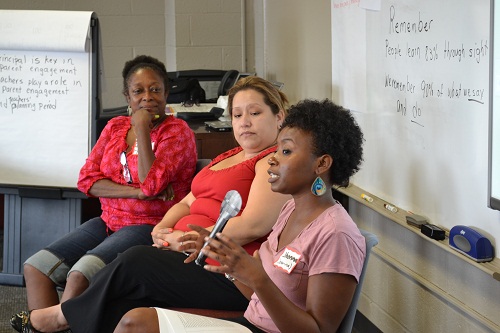 The training was specially requested by the CPOCs, several of whom worked at schools that partner with the Tellin' Stories Project and saw firsthand how effectively Teaching for Change's parent empowerment approach works. Their supervisors at the DCPS's Office of Early Childhood Education coordinated the training to equip the CPOCs to more effectively engage early childhood families.
Participants gave the trainings high marks – 16 out of 16 strongly agreed or agreed that "the workshops provided me with necessary skills to do my job effectively" and that "I feel more confident in my ability to engage parents."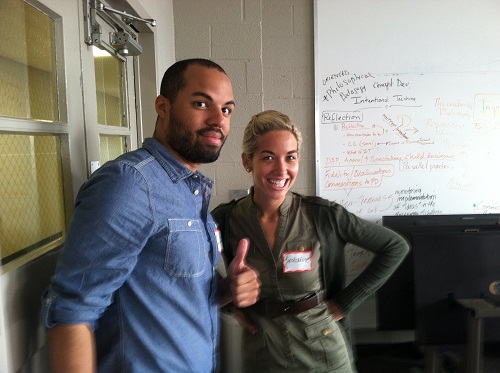 "I look forward to the rest of the trainings," commented one CPOC, referring to the Cross-City Parent Coordinator Trainings, Teaching for Change's bi-monthly professional development series for family engagement leaders. The series is open to the public and the Head Start CPOCs will participate this school year as part of their professional development.
Read more information on the Cross-City Parent Coordinator Training series.