Sarah Markes Visiting to Discuss and Sign New Book, Street Level
---
Teaching for Change welcomes
Sarah Markes
to discuss and sign her new book, Street Level: A Collection of Drawings
and Creative Writing  Inspired by Dar es Salaam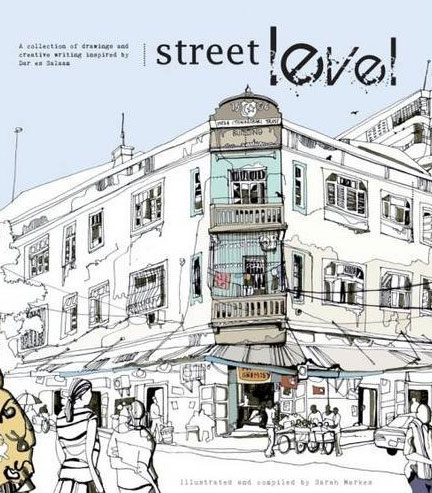 Thursday, November 1, 2012
6:30 – 8:00 PM at Busboys and Poets (14th and V) 
Street Level was selected as 2012 Honor Book for Older Readers by the Children's Africana Book Award program, affiliated with the African Studies Association.
The introduction to this extraordinarily beautifully illustrated book gives a fascinating overview of the history and architectural heritage of Dar es Salaam, and an insight into the efforts of those seeking to preserve it. The book captures 'fragments of the atmosphere, the sun bleached charm and the dynamic energy' of Dar es Salaam.
Sponsors
Africa Access,  Operation CrossRoads Africa,  African and American Women Association,  Teaching for Change,  Busboys and Poets
---
Also on the Calendar:
Children's Africana Book Awards Ceremony

National Museum of African Art
950 Independence Avenue, SW Washington, DC 20560
Saturday, November 3, 2012
11:00 a.m.
Best Book for Older Readers:
Stones for My Father by Trilby Kent
Honor Book for Older Readers:
Street Level:  A Collection of Drawings and Creative Writing Inspired by Dar es Salaam.
Illustrated and compiled by Sarah Markes