Thank You Faye Colon and Welcome New Staff
In this new school year, we express our profound appreciation to Faye Colon for her work with Teaching for Change where she was the founding coordinator for the D.C. Area Educators for Social Justice. We also welcome new staff members Rosalie Reyes and Rachel Mehl.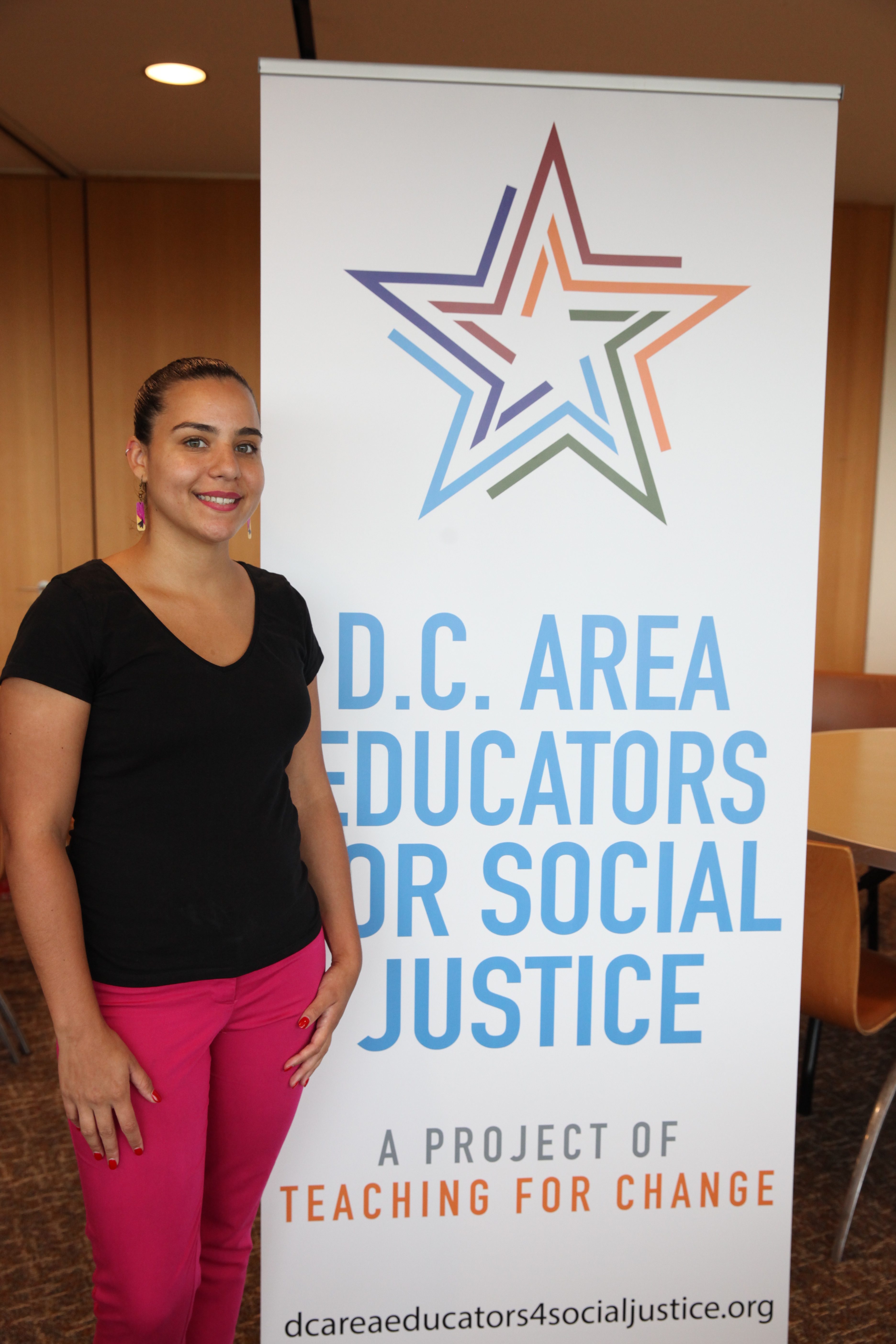 Faye Colon joined the Teaching for Change team in late spring of 2017. She and her family relocated to New York in the summer of 2018. In her one year on the Teaching for Change staff, she did an amazing job in establishing, nurturing, and documenting the D.C. Area Educators for Social Justice. Faye combined creativity, hard work, organizing strategies, and listening skills to launch this long network in the D.C. area and lay a firm foundation for the years ahead. The highlights from year one of DCAESJ are a testimony to Faye's work.
In an event to thank Faye and wish her well on her move to New York, people shared letters and stories for her scrapbook. Here are excerpts from two of the dozens of letters she received.
To the Wondrous Faye:
It has been an absolute joy — and honor — to work with you.  Your commitment and gut-level understanding of what must be done to combat the mis-education of our children is inspiring.  Your indomitable spirit and great smile are infectious. You will be sorely missed, but I know that whatever educational arena you enter will be much the better for your presence.
A Luta continue!!! Judy Richardson, SNCC Legacy Project
Dear Faye,
Your warmth, passion, and focus have been such gifts to our D.C. educators' community! Thank you for being a thoughtful leader and role model, all the while pushing us forward with structures and systems to sustain our community's desire for change. Thank you thank you for your energy and hard work. We will miss you!
With gratitude, Gabby Arca, elementary school teacher
While we will miss Faye in D.C., we will continue the collaboration in her roles as a Zinn Education Project teacher leader, Teaching Central America advisor, and more.

We are joined by two new staff this fall. Rosalie Reyes will take on Faye Colon's role as the Coordinator of Teacher Engagement and Professional Development. Rosalie, who has a background in early childhood anti-bias education, is familiar with the work of the DC Area Educators for Social Justice because she attended some of our programs last year.
Rachel Mehl will be a Bilingual Program Coordinator with our Tellin' Stories Project. She is filling the position held by Maybelline McCoy, who is embarking on a trip around the world with her family. Rachel had done translation in some of our schools last year and brings deep experience in popular education.
Here are their bios.
---
Rosalie Reyes

A graduate of the University of Pennsylvania, Rosalie received her M.S.Ed., in education entrepreneurship from the Graduate School of Education and Wharton School of Business. Rosalie comes to Teaching for Change from the Smithsonian Early Enrichment Center, where she served as a museum educator, curriculum designer, and movement and mindfulness instructor for children with special needs. Focusing her research and practice of anti-bias education with support from the Early Childhood Education Initiative at the National Museum of African American History and Culture (NMAAHC), Rosalie is passionate about educational equity and exploring race and representation in children's literature. Rosalie is a native to the Bronx, NY where she began her career as early childhood educator at a local HeadStart program. Rosalie enjoys yoga, reading poetry, and supporting her community's farmer's market.
---
Rachel Mehl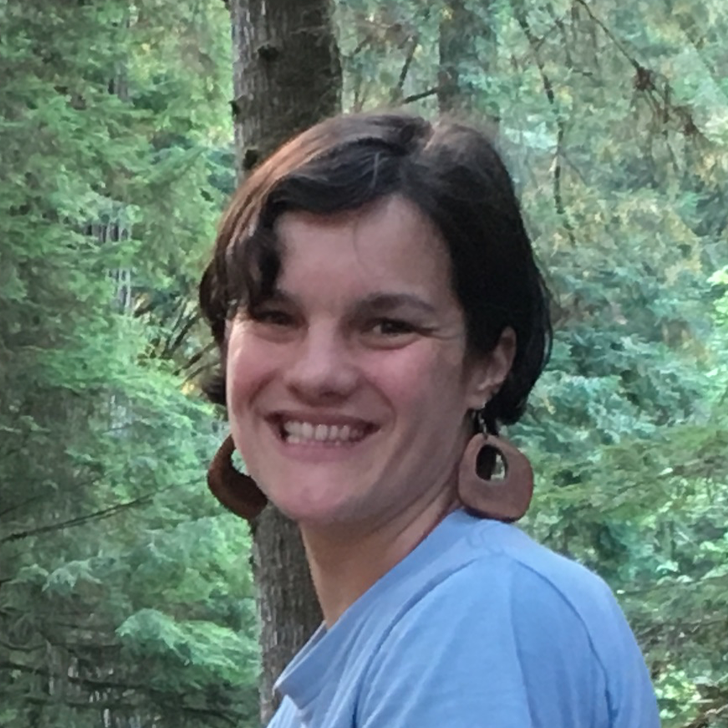 Rachel began to understand the inspiring power of deeply-rooted, long-term organizing and the devastating effects of U.S. foreign policy while engaged as a human rights observer in Zapatista communities in Chiapas, Mexico. There she began to learn about the transformational power of popular education in Latin American and U.S. social movements. Since then, Rachel has spent 15 years exploring the intersections of popular education, multilingual community organizing, and racial and educational justice. She earned her Bachelor's in Latin American Studies and Spanish from the University of Kansas and her M.Ed in Adult Education and Community Development from the University of Toronto. Rachel has coordinated and instructed Citizenship (ESOL) classes for adult Latin American immigrants with a critical focus on racism in U.S. history. As an educator, she has worked with toddlers, K-12 public school students, community college students, and adult learners. As an interpreter, Rachel has interpreted for social movement spaces, NGOs, and unions with an eye toward decentering English as the dominant language. As the daughter of a public school teacher and the mother of a 3-year-old child, Rachel believes in the power of education in which teachers, students, and parents can envision and struggle for a better world together.
Posted: September 6, 2018