Twitter Chat on Roving Readers Program April 22, 2015
Parent read alouds of multicultural books promote family literacy, bring #ParentsTeachersTogether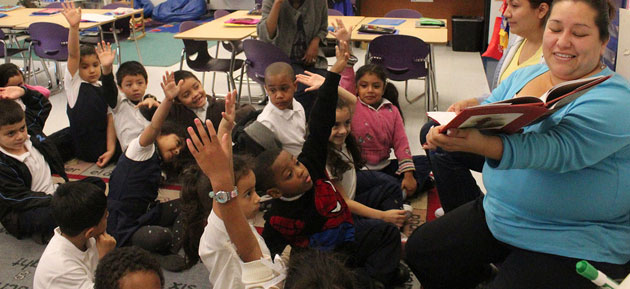 Please join Teaching for Change for a discussion of the Roving Readers program on Wednesday, April 22, 2015 at 9pm EST. The chat, hosted by the Institute for Educational Leadership, will give insights for schools that want to implement Roving Readers, a program to bring parents into the classroom to read multicultural books.
Follow and participate in the #PTChat conversation, and view past #PTChat sessions.
Teaching for Change is participating in this week's #PTChat as one of the presenters at the 2015 National Family Engagement Conference in Chicago this June.