Update: Victory in Sight for Orr Elementary

There are signs posted on the door to Orr Elementary (DCPS) announcing "$39 million for Orr's Renovation!" Parents and community members are proud that their advocacy efforts led officials to restore funding for their school's modernization to the 2014-2015 D.C. budget.
Parent and community advocacy convinced the Mayor to not only allocate $3 million to start the process next fiscal year, but to also increase the total budget for Orr's modernization by more than double the original $14.8 million that was proposed. The D.C. Council Committee on Education sustained that amount in its response to the Mayor's budget, and then recommended allocating $11 million for the 2014-2015 year.
Being involved at Orr encouraged me to get my GED…We are great now, but just imagine how much more we could accomplish with a new building. We would have walls, clean floors, fresh air and more resources for our children to succeed. And we would have a bigger parent center, so next July I can see other parents graduate too! — Kim, parent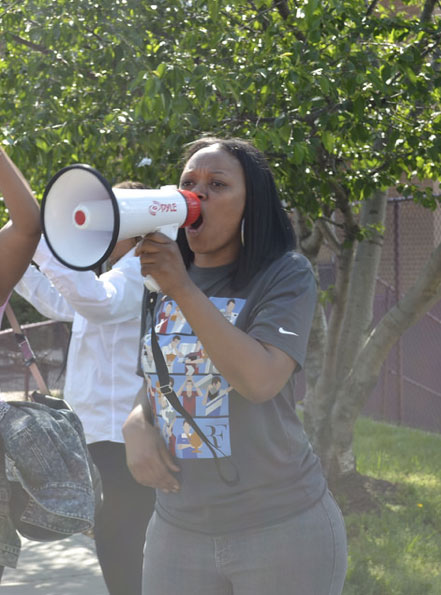 Parents have been organizing at Orr for several years to have their never-renovated building modernized. Funds to modernize Orr's building have been in the budget before, but the modernization has been delayed eight years and Orr is among the last open floor plan schools in the District.
Parent efforts this year include sharing testimonies about the conditions of the building and enlisting the help of allies to help them navigate the process. In March, parents invited Councilmember David Catania to make the case for their school's modernization to be expedited. Teaching for Change, a partner with the Orr parent center since 2010, has supported parent efforts throughout this process.
The fight to modernize Orr Elementary is not over, but parents and the community are making important strides! Read more about parent activism at Orr here.