Welcoming Parents for a Successful School Year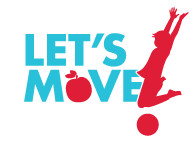 Now in its fourth year as a Teaching for Change partner school, Orr Elementary [DCPS] is no stranger to the Welcome Back Breakfast. But with a brand new principal—and a visit from First Lady Michelle Obama, Shaquille O'Neal, Dominique Dawes, and Allyson Felix as part of the national "Let's Move" program—their 2013-2014 school year is already off to a unique start.
The enthusiasm continued at Orr's Welcome Back Family Breakfast. This annual event was sponsored by the Parent Center and Monday Moms, one of several parent-led groups at Orr. Parent coordinator Deborah Thomas introduced herself and the new principal, Nikeya Wilson, to the 35 parents, guardians, and family members in attendance.
The meeting showcased the Parent Center and the amenities and opportunities that make Orr a paragon of family engagement. Thomas urged parents to use the center as a resource—for job searching and printing resumes on the computers, seeking municipal and personal assistance from her and other parents, and more. She also introduced Orr's parent-volunteer group, Parents with a Purpose (known as "P-WAP"), and explained the vital role parents play in their child's learning and school community.
"You are your child's first teacher, and you can make such a difference in their education," she said. "Children love seeing their parents in the building, and I can tell you, the parents who are here the most—their children do best on tests, their grades go up, and their behavior is great."
David Bouknight, a three-year P-WAP volunteer and parent of two Orr students, usually lends a hand by unloading and sorting food bank donations, filling gaps in aftercare staff, and reading aloud to classes through the Roving Readers program.
"My youngest is in first grade and she's had problems with reading, but I read to her class and she sees me doing that. She'll actually want to come home and sit down and read to me," he shared. "I feel proud not only for her, but for me, too," he shared. "As a dad, I contribute my services to help improve Orr."
Parents received a "Help Wanted" list of eighteen ways they can volunteer with or contribute to the school. The list includes in-house volunteer opportunities, such as organizing the uniform closet (a supply of uniform items for students who have lost or couldn't purchase them), as well as opportunities for parents to volunteer outside of school, such as collecting Box Tops for Education.
New parents also learned about Orr's monthly parent-led groups and events: Fatherhood Fridays and Monday Moms meetings; Wellness Wednesdays, with a featured nutritionist or health practitioner; academic workshops to equip parents to support their children's learning; and, Roving Readers, a signature Teaching for Change activity in which parents read multicultural books and lead literacy activities in classrooms.
"This was a very informative meeting. I felt welcomed and I got to meet other parents," said Rachana Kitt, a new parent at Orr whose son is in pre-K. "I feel comfortable coming to more meetings and I'm looking forward to a successful year."
Orr Elementary School is a partner of the Tellin' Stories parent engagement project of Teaching for Change, funded in part by generous grants from the DC Children and Youth Investment Trust Corporation, The Morris and Gwendolyn Cafritz Foundation, and an anonymous foundation.
Posted: September 11, 2013