What Kids Aren't Learning: History Under Attack and Why It Matters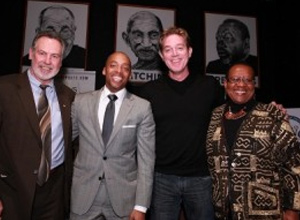 On Monday, March 12, Teaching for Change launched its Teaching Out LOUD fundraising campaign with a panel event at Busboys and Poets that featured Dr. Khalil Muhammad, Jeff Biggers, and Dr. Enid Lee The evening began with a reception featuring live music by the School Without Walls Jazz Combo and refreshments from Busboys and Poets.
Over the course of the evening, the panel drew from contemporary events and  educational standards to provide context for the current attack on K-12 education. Biggers and Muhammad traced the patterns of these attacks and explained the link between schooling in the U.S. and a larger narrative of systemic and institutional oppression throughout American history. Lee provided educators with palpable ways to infuse social justice into all areas of the school day and teach in the current political and educational climate. Photos.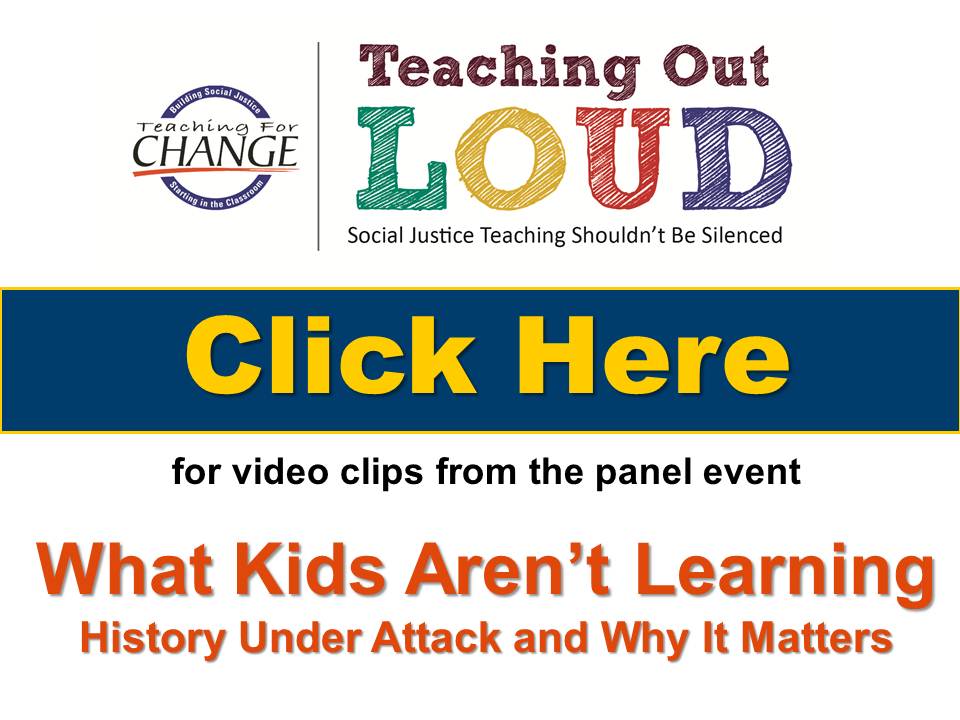 "What is being revealed, particularly with the Arizona schools, in this strip-mining process, is not just what is being left out of history books, but what is intentionally being removed from them as well."  ~ Jeff Biggers
Renee Poussaint hosted the evening and Dr. Bernard Demczuk moderated the panel discussion. More than 80 people attended, including a dozen local teachers and students thanks in part to several donors and the generosity of event sponsors Ben's Next Door, the Spirit of Black DC, Kate Tindle, and Don Murray.
In addition to our sponsors, Teaching for Change acknowledges the vital support of Rick Reinhard for photography and Robert Newkirk III for videography; Loraine Hardy, Rep. Barbara Lee, Andy Shallal, and Maya Rockeymoore; as well as our event partners Busboys and Poets, Global Policy Solutions, Urban Cusp, and the Zinn Education Project.
We also thank all who attended What Kids Aren't Learning for supporting our Teaching Out LOUD campaign – because social justice teaching shouldn't be silenced.
HOST COMMITTEE

Rep. Barbara Lee
Congresswoman
California

Andy Shallal
Owner
Busboys & Poets

Maya Rockeymoore
CEO
Global Policy Solutions
SPONSORS
Thank you to our generous sponsors:
Donald Murray, Kate Tindle, Next Door Restaurant and Bar, The Spirit of Black DC
Posted: February 24, 2012