Why Are All the Kids Who Look Like Me Enslaved?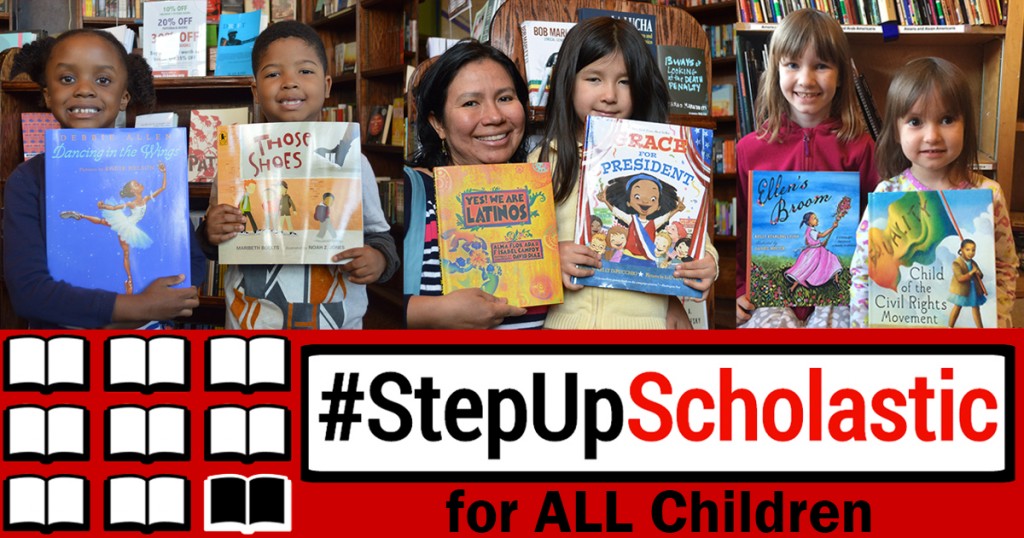 Teaching for Change is partnering with American Indians in Children's Literature and Ferguson Response Network to collect letters to Scholastic telling them to publish and distribute children's books that reflect and affirm the identity, history, and lives of ALL children in our schools. We have received thoughtful letters from all over the country. A teacher from Ohio writes:
A decade ago, I had an insightful fifth grader ask me why all the kids who looked like him in books were either enslaved, escaping from enslavement, or living with segregation. I had no answer for him then. I still don't see an answer in your catalog. Read more.

Many have written to express their sadness and frustration about damaging stereotypes in Scholastic materials.
I filed a complaint with my school when I walked into my school library complete with librarian dressed in a poncho, sombrero, and mustache. I was saddened and infuriated that Scholastic would be promoting such stereotypes. Read more.
I was shocked that in the 21st century, amid the heightened consciousness around misrepresentations of Native people, Scholastic would publish a book containing a statement like 'These peoples, also called redskins for their custom of smearing red earth over their entire bodies…' Read more.
Children have also been writing letters to Scholastic. First graders in Washington, D.C. looked at the catalog and wrote a letter together:
We looked at your magazines and we saw mostly white people and animals. You need more books about different kinds of people. You're leaving some types of people out. It seems like you don't care about people of color. Read more.
Join the #StepUpScholastic Campaign