Write That I: Mississippi History Poems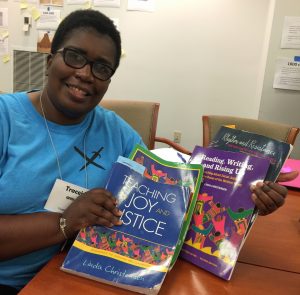 During the 2017 Teacher Summer Institute at Tougaloo College on the Black Freedom Struggle, participants learned about people and events in the era of the Civil Rights Movement that are hidden from history in the communities where they teach.
To honor and give visibility to these people and events, teachers composed "Write That I" poems. They learned about this type of poetry from Linda Christensen's lesson in Teaching for Joy and Justice: Re-Imagining the Language Arts Classroom. As a prompt, they read a "Write That I" poem by Gulfport, Mississippi high school teacher Cristina Tosto:
Write that I,
Born in the slums of Jackson
I too, had a dream.
Write that I,
Experienced the degradation of Jim Crow
And was strengthened by
My Black community.
Write that I,
Doctor and activist,
Led my people to the beach.
Not once but four times.
I cared for my people
As blood dripped from my own head.
I saw the bloodshed
And felt the cold metal on my wrists.
Write that I,
Together with Medgar Evers, Dr. Felix Dunn,
And hundreds of other Mississippians,
Desegregated the beaches and the schools
And registered voters
Write that I,
Longed for equality and respect,
Wanted to heal
Not just my people
But the hate.
Write that I am
Dr. Gilbert Mason.

2017 Institute "Write That I" Poems
By Lynne Schneider
Jackson, Mississppi
Write that I traveled across the world to fight a war for justice and freedom,
And I knew I deserved it for myself when I came home.
Write that I sat down on that bus seat knowing I broke a law, but I was fighting for OUR justice and freedom.
Write that the students at Lanier who walked to school for a whole month, in 1947,
Write that these young students were forerunners of Claudette, Aurelia, Susie,
Write that Montgomery made us proud, because we knew what it was like to watch the empty bus drive by.
Write that the students were ahead of their time, but for me, Elport Chess, they were right on time.
Write that we knew the bus people and the white store owners needed our money more than we needed to ride the bus or shop downtown.
Write that our strength and courage brought down a racist bus driver, showed Jackson we would stand against injustice, and built up our energy and strength for future battles…which we would also win.
Write that our story was almost lost to time, but, 70 years later, those students were still here and refused to let it die.
In 1947, Elport Chess, a WWII veteran who had returned to attend Lanier High School, sat in one of two front seats reserved for whites only when he got on the city bus to go to school. He was beaten and arrested. The students of Lanier successfully boycotted the city buses for over a month, until the bus driver was fired by the city. Learn more from the DVD,"Elport Chess and the Lanier Bus Boycott of 1947."

By Gennella Graham
Corinth, Mississippi
For my cousin, William Roy Prather
Write that I,
Was minding my own business
That Halloween night, 1959.
I, too, just wanted to have fun
With my friend before they decided that I
Wasn't fit to live.
Write that I,
Had a life too, family, friends, my own dreams.
Visions of my first kiss, finishing school, having my own family,
All left dark by those bullets,
That pierced through my light
Darkening my path
Halting my steps
Silencing this world
Forging through to the next and taking me captive
Write that I,
Was fifteen when those eight white boys
Took my life and busted LaVell's eardrum.
Can you hear them?
Can you see me?
Write that I,
Wanted to fight,
Wanted to live,
But no one asked what I thought,
What I wanted.
No choice
Just silence
Just another he was, yet…
Write that I am,
William Roy Prather.
Gennella Graham wrote: I learned of the murder of William Roy Prather on CRMvet.org.  He was a 15-year old black male from Corinth, MS, who was murdered on Halloween 1959.  After finding this information, I called my aunt, who now resides in St. Louis, MO, but grew up in my hometown, Corinth.  She informed me that William Roy Prather was our cousin, and to this day she still hates Halloween because his murder took place on that date.  She also filled in the blanks. She said the eight white boys that murdered him shot out both of his eyes and damaged the eardrums of his friend, LaVell Powell. Prather's mother left his casket open for the public to view. My aunt stated that he no longer resembled that young, full of life 15-year old boy but a 97- year old man.

By Sarah Ballard
Jackson, Mississippi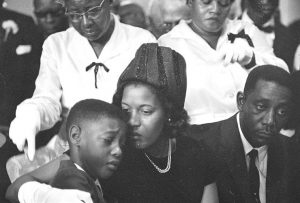 Write that
I am home this humid night
watching the TV with my three little ones
We hear the car in the driveway
feeling a sense of relief that he is safely home
I know something is wrong when the quiet is shattered,
pushing my kids to the tub—their "safe" place
I throw open the door and see the blood
knowing that my nightmare is here
The neighbors hold me back as I scream
letting the anger take my heart and soul
I got myself together to see him at the hospital
when a call confirms he is gone
I hold my nine-year-old son at his dad's funeral,
his eyes prove that his childhood is over
I've lost my Love and the child in my womb,
changing my life forever.
Write that I move across the country
but Mississippi is never far,
My voice remains strong.
I carry the Movement on.
Write that I am
Myrlie Evers.

By Brittany Cannon
Rankin County, Mississippi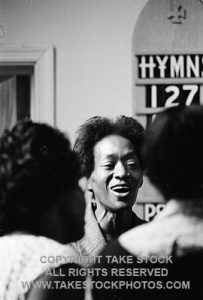 Write that I,
Raised in Rankin County, Mississippi,
Organized and galvanized my community.
Write that I,
Raised a son who later rode for freedom,
And I was motivated to action by
The arrest of my five children.
Write that I,
Maid and mother of the Movement,
Led my people to the polls.
Knocking on doors,
Opening up minds,
With unwavering hope and self-determination.
Write that I,
Saw the poverty and pain of my people
And believed in the tangible role politics played in their lives.
Write that I,
Together with other believers in American democracy,
And hundreds of other newly registered voters,
Represented the Mississippi Freedom Democratic Party.
Write that I,
Faithfully fought to elevate black Mississippians' political power
And empowered others
To claim the space
That they deserve.
Write that I am
Hazel Palmer.
Brittany learned about Hazel Palmer from the snccdigital.org website.

By Jessica Dickens
Holmes County, Mississippi
Write that I
Used my white privilege to steal.
Write that I
Gave loans to black farmers to buy trucks and equipment
Write that I
Did this because banks refused to give black people loans in Holmes County, Mississippi.
Write that I
Forced the black farmers to put their farms and land up for collateral
Write that I
gave them used and faulty equipment
Write that I
took their farms and land when they couldn't make a profit on their farms using their faulty equipment
Write that I
did this to eight black families in Holmes County
Write that I
passed down over 700 acres of stolen land to my three white children when I died.
Write that I
am Norman Weathersby (1935-2015).

By Laura Boughton
Batesville, Mississippi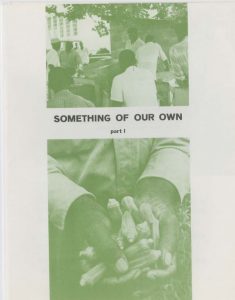 Write that we,
Are farmers from Batesville, Mississippi
We got less for our okra than we deserved
Write that we,
Started our own co-op
We knew we might not get what we deserved,
But we were tired of the white farmers paying us less
SNCC helped us produce a how-to book
Tell em,
More than a thousand copies were requested.
Write that,
The white farmers said we were doing things the hard way.
We said
it  may the hard way
But we got
something of our own.
Write that we,
Are the original fighting okra.
Laura came across the document "Something of Our Own," on the SNCC Digital Gateway while researching Batesville, MS. She was moved to learn that Black farmers resisted in such a way. She will use the document to teach about forms of resistance and the goals of economic equality.