Teaching the Truth about Youth Migration from Central America
• Under-Age and On the Move • Obama's Immigration Problem  •
• A Crisis  • The Flood of Children •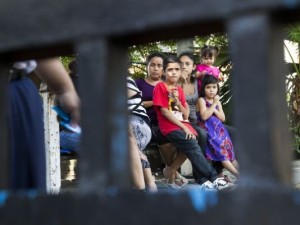 Turn on any national news program or open a newspaper and these headlines are likely similar to the ones that you have heard. This summer, the U.S. public has been hearing about a massive influx of unaccompanied minors from Central America. It is estimated that up to 90,000 children will arrive by September.
Why the "sudden" influx? Has this happened before? What's the difference between a migrant and a refugee? In the mainstream media coverage of this humanitarian emergency, the right questions aren't even being asked, let alone answered. Few media stories look at the root causes of the poverty and violence that are pushing children out of Central America and toward our borders, including the large role past and present U.S. policies have played. But the media is not the only source of mis-information. Our schools have long ignored Central American history.
Thirty years ago, the Council on Interracial Books for Children (CIBC) published a critical review of the representation of Central America in U.S. textbooks.  Their decades old assessment still holds true today. "Name recognition is generally the only knowledge that most people in the U.S. have about Central America," the CIBC wrote, explaining that this lack of information is aided by the media, which rarely covers Central America, except in times of emergency. Textbooks, if they mention the region at all, exclude any mention of the United States' and other world powers' involvement in the region's governments, agricultural systems, and trade policies. Thus, the causes of Central America's "underdeveloped" status and high rates of poverty are reduced to poor climate and the shortcomings of its people, rather than products of global economic and political systems, originating from centuries of colonization.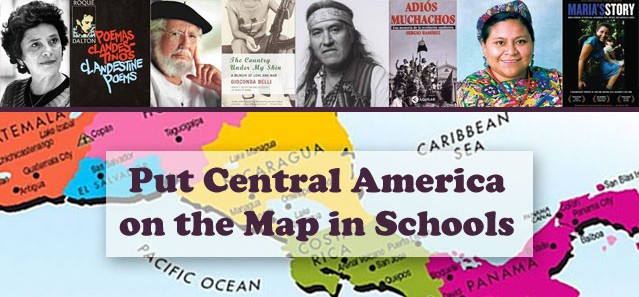 Teaching for Change offers resources to fill this gap with our "Putting Central America On The Map in Schools" campaign. There are free downloadable lessons, poetry, biographies, and lists of recommended books and films to ensure that students are informed about the context of this current crisis and Central America history and culture in general.
We also share here one of the best articles we have come across on the media misinformation about the recent influx of immigrants, "Debunking 8 Myths About Why Central American Children Are Migrating" by David Bacon from In These Times. This reality check is needed to challenge the mainstream media portrayal of the U.S. as the "victim" and instead to have the information we need to find real solutions based on the root causes of this humanitarian crisis.
---
Debunking 8 Myths About Why Central American Children Are Migrating
'Lax enforcement' is not the culprit—U.S. trade and immigration policies are.
By David Bacon