Amelia Boynton Robinson and the Dallas County Voters League (DCVL)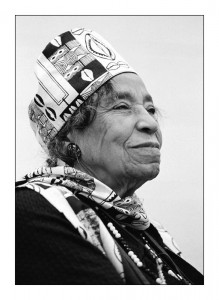 Mrs. Amelia Boynton Robinson passed away on August 26, 2015 at the age of 104.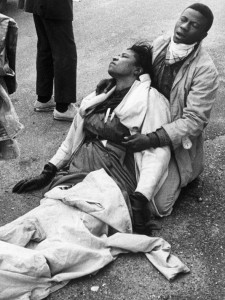 She is best known for her iconic photo after being beaten in Selma on Bloody Sunday. While the photo offers evidence of her bravery and sacrifice, people should also know that her activism on the Edmund Pettus Bridge was preceded by decades of work that helped to lay the groundwork for the modern Civil Rights Movement.
Teaching for Change included some of that less known early history in the bio we wrote for Mrs. Boynton for our classroom lesson called "Stepping into Selma: Voting Rights History and Legacy Today." Here it is, written in first person, as are all the bios for this popular "meet and greet" activity.
I am a long-time Selma resident and community leader. Before 1965, I was one of the few Blacks in Dallas County allowed to register to vote. During the time before the Civil Rights Movement started, which was between twenty-five and thirty years before the whole country became interested in registration and voting, my husband and I decided that we were going to help people to register, to own their own land, and get educated.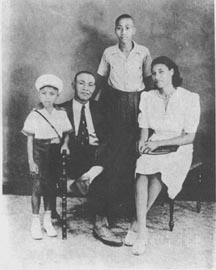 My husband, Samuel William Boynton, and I, along with other African American activists founded the Dallas County Voters League (DCVL) in the 1930s. Our steering committee was known as the "Courageous Eight." At that time, people wanting to vote had to fill out questions that were pretty hard for the average person, and impossible for those who were illiterate. But we would teach people how to fill out these forms. We could not do it by coming out in the open, so we started with people with whom we worked, the rural people.
We would have meetings in rural churches, and even in homes. When my husband began to bring three and four people at a time to register, the registrar became very upset and said, "You're bringing too many people down here to register." In my office I had a big sign, "A Voteless People is a Hopeless People." When my husband died and lots of people came to his funeral, we turned it into a voting rights rally. Later a judge ruled that we could not meet in groups of more than three. (Full bio and more bios.)
When preparing Boynton's bio and also posting The Selma Voting Rights Struggle: 15 Key Points from Bottom-Up History and Why It Matters Today, we could not find one dedicated description online of the Dallas County Voters League (DCVL). There was a reference to the DCVL in most articles about the voting rights struggle in Selma, but never a link to learn more about the DCVL.
Historian Emilye Crosby, author of "The Selma Voting Rights Struggle," introduced us to a doctoral student who had recently finished her dissertation on the DCVL. We got her permission to post an excerpt from the dissertation on our CivilRightsTeaching.org website. We added primary documents and photos.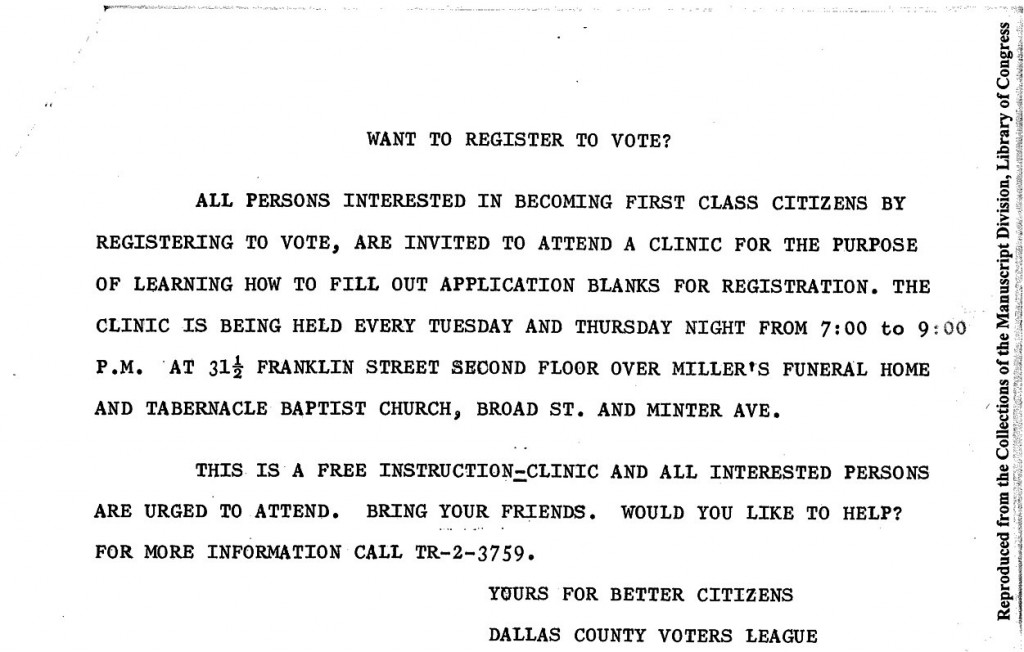 Now, students and the general public can learn about the Dallas County Voters League, a vitally important organization in U.S. history that fought for economic and voting rights for African Americans. In addition, the life and legacy of Amelia Boynton Robinson can be more fully understood.
Posted: September 8, 2015