A New Tradition for Families Going to Middle School
On May 29, 2015, breakfast greeted the fifth grade parents at Tyler Elementary (DCPS) a, first-year Tellin' Stories partner school. The cheerful spread was part of a new tradition the teachers hoped to start for families preparing to make the leap from elementary to middle school: the Fifth Grade Family Promotional Breakfast.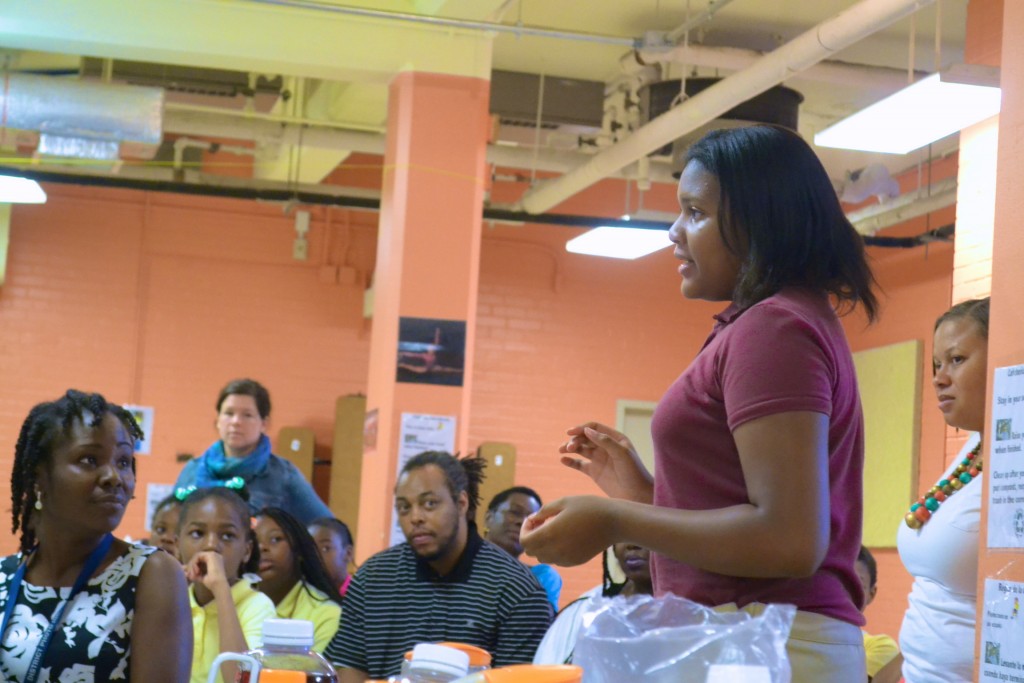 Earlier in the year, parents expressed interest in a workshop about making the transition to middle school. With help from Teaching for Change, Tyler's parent coordinator and a team of fifth grade teachers and counselors instead put together a celebratory and informative breakfast featuring three guest speakers: two sixth-grade former Tyler students, and one of their parents. Fifth grade families came curious and excited — they did not know they were also there to be honored by the students.
"Thanks for coming in to school, emailing us, and talking with us. We couldn't have done this without you, and your students couldn't have done this without you," said special education teacher, Jenny Jou, welcoming the families. "We hope you'll come back and visit."
The giggling group of soon-to-be middle schoolers joined their families for an intimate program that included words of wisdom from Taylor S. and Chase J., two former Tyler students. The accomplished alumnae talked about what they liked most about sixth grade, the difference between fifth and sixth grade, their thoughts on their time at Tyler, and their advice for the students and families present.
Taylor's mother shared the challenges of choosing a new school, first-day jitters, and the task of helping her daughter manage her time in a new way.
Taylor reassured them, "Parents don't worry – your students will be fine."
Parents were happy to learn that the transition could be made smoothly but appreciated the advice to embrace the inevitable angst; meanwhile, the students were not so happy about Chase's revelation that middle school recess doesn't include playgrounds.
Marcus and Natasha Hawkins have two daughters at Tyler. Preparing to send their older daughter somewhere else after five years is a bittersweet prospect.
"I'm glad we had the chance to hear their experiences before we get there. We have a lot of fear and anxiousness – we don't know what to expect," Natasha explained. "Tyler's been a great school. Everyone addresses you personally. At the beginning of the year, we have parent workshops where we can meet other parents, which we've done a few times."
Marcus pointed out that security had improved at the school, and Natasha added that she had been very impressed with the way staff and administration handled a bullying incident involving her daughter, which is a recurring topic among the parent community.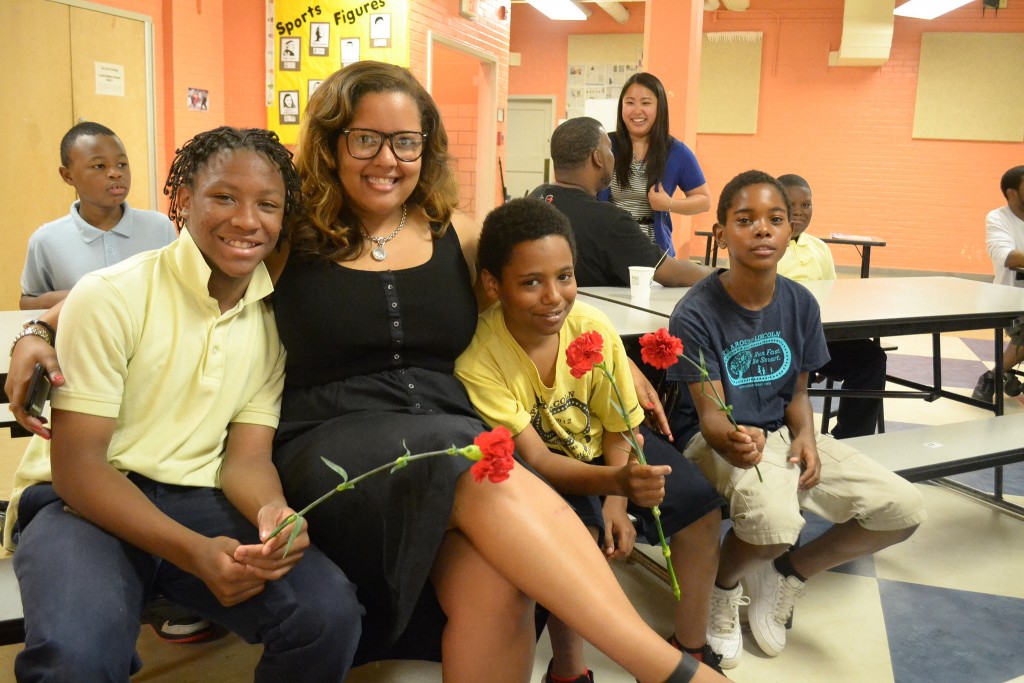 After the dialogue, the children each received a carnation to give to his or her parent or family member in appreciation. Parents and other family members received the flowers with hugs and smiles, and the teachers acknowledged the parents who could not attend that morning.
"It doesn't end here. Taylor and Chase are two of many great examples of people who move on from Tyler and do excellent things," said Shaunte Jennings, a classroom teacher. "We're not going anywhere. Tyler is always here for you."