Parent Spotlight: Anai Crespo
Anai Crespo, a parent of three at Thomson Elementary School (DCPS), was among the parents who felt marginalized by the school and administration in previous years.
Last year, Anai attended our Tellin' Stories quilting sessions. Since then she has attended nearly every activity facilitated by Teaching for Change. With this opportunity to engage with other parents, Anai has found her voice as an advocate and leader in the school.
Anai began volunteering in the pre-K classroom by helping the teacher serve breakfast in the morning. As she participated in more Teaching for Change facilitated meetings and activities, she became more comfortable interacting with the principal and staff. When children were getting sick and parents brought their concerns to the principal about cleanliness in the pre-K classrooms, Anai was one of the parents who worked with the principal to coordinate parent volunteers to help clean the classrooms.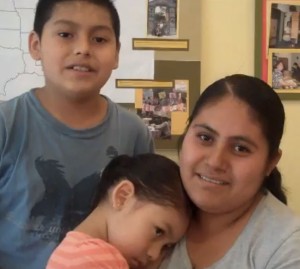 Most importantly, Anai developed the comfort and confidence to advocate for her own children. When she learned that her third grade daughter was failing math, Anai scheduled a meeting with the teacher and brought an interpreter so she could confidently speak about her daughter's struggles and find out how to help at home. The third grade teacher, Ms. Malkani, told us that after that proactive intervention, Anai's daughter greatly improved in math.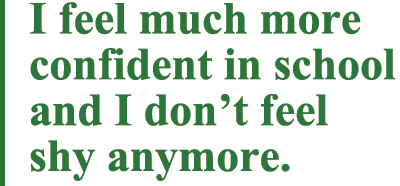 We asked Anai's fifth grade son Kevin if he thought his mother's participation at school was important. "I think it is important for my mother to participate in school," he said, "because my friends get to know who she is and I feel much more confident in school and I don't feel shy anymore." When asked how her involvement has helped him, he responded, "It has helped me in school because I feel confident – I feel much more confident – and I don't feel shy." Kevin even gave us an encouraging example of Anai's impact. "I have seen a change in my grades because, for example, in my science grades I have moved from a three to a four because my mom has always been helping me."