Donate to Puerto Rico Book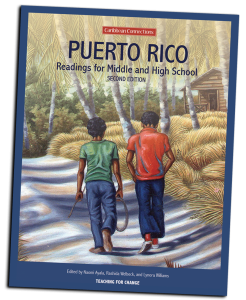 Thanks to our supporters, we were able to raise the funds needed to put our 2006 book Caribbean Connections: Puerto Rico online for free download.
Now we need your support to publish an updated and revised edition that reflects the past decade. Give today to help fill the gaps in the curriculum and the silence in the media.
Use your credit card to give below, donate with Paypal, or mail a check to Teaching for Change, P.O. Box 73038, Washington, D.C. 20056