Yale Law School Merit Awards a "Travesty of the Highest Order"
"It is a travesty of the highest order to honor as 'meritorious' those who openly and notoriously trample the Constitution," said Yale Law School alum Timothy L. Jenkins ('64) in response to Yale's Award of Merit for Clarence Thomas ('74) and Samuel A. Alito Jr. ('75).
A veteran of the Civil Rights Movement and Teaching for Change board member, Jenkins expressed his dismay in a letter to the University fundraising committee this week.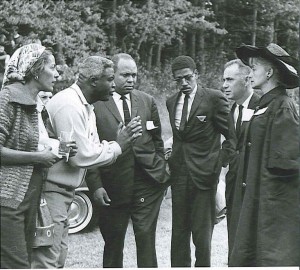 Jenkins' letter (below) can serve as an inspiration to all of us to speak up when institutions give awards that contradict their mission, all too often motivated by politics or funding.
To the Yale Law School Fundraising Committee:
Having ignored your repeated solicitations to give to the Yale Law School Fund this year, I owe you more than silence for my refusal to accede to your requests, as a matter of conscience.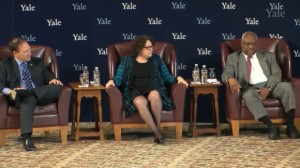 As one who considers it the hallmark of his Law School career and since to have strongly aided and abetted the passage and fulfillment of the 1965 Voting Rights Act, I am both appalled and outraged that my Law School, long celebrated for enlightenment, had the flawed judgement, dare I say audacity, to bestow its "Award of Merit" to graduates, Samuel Alito and Clarence Thomas, who bear the stain of having eviscerated the promise of that blood-won legislation on the eve of its 50th anniversary.
Ignoring the lessons of history and today's facts of life, they helped comprise the Court's majority to re-open the door to Black and Hispanic disenfranchisement second only to the willfully blind destruction of the Taney Court in Dred Scott and the later taint of Plessy v Ferguson as evidenced in the avalanche of noxious new voting legislation now belching from emboldened state legislatures across the nation.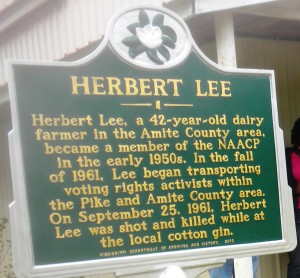 While not a career lawyer in civil rights, my civic and political common sense tells me that it is a travesty of the highest order to honor as "meritorious" those who openly and notoriously trample the Constitution as evidenced in their decision of Shelby County Alabama v. Holder.
As such, the "corporate person" of Yale Law School Alumni and its leadership owe an apology to its members and the interested public, rather than a routine philanthropic solicitation in the face of this short-sighted ceremonial sacrilege.
Honors should be morally purposeful and not morally thoughtless, if not depraved.
Regretfully,
Timothy L. Jenkins, Yale Law 1964
Related resource: "An Open Letter to Justice Clarence Thomas from a Federal Judicial Colleague" by Leon Higginbotham Jr., November 29, 1991.