Teacher Feedback Wanted for SNCC Website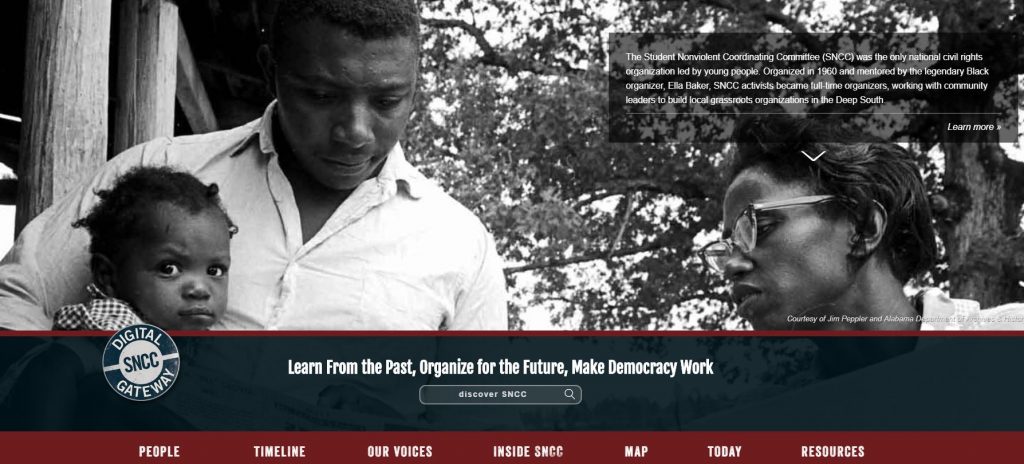 A beautiful archival website is now online about the Student Nonviolent Coordinating Committee (SNCC). The site, called the SNCC Digital Gateway, provides a comprehensive, student-friendly archive of the history of SNCC. It was produced by the SNCC Legacy Project, Duke's Center for Documentary Studies, and Duke University Libraries.
Teaching for Change is working with Duke University and the SNCC Legacy Project to collect stories from experienced teachers about ways to use the SNCC Digital Gateway in their classrooms. We will select applicants from DC and New York to share feedback online and in focus groups.
Participants will receive a stipend of $40, a resource packet for teaching about the Civil Rights Movement, and a subscription to the Rethinking Schools journal.
The New York teacher focus group will be held on April 21st from 1-3pm at the CUNY Graduate Center. It will be facilitated by Zinn Education Project curriculum writer and teacher organizer Adam Sanchez.
Let us know if you are interested by completing this form ASAP.