Promoting Multicultural Literature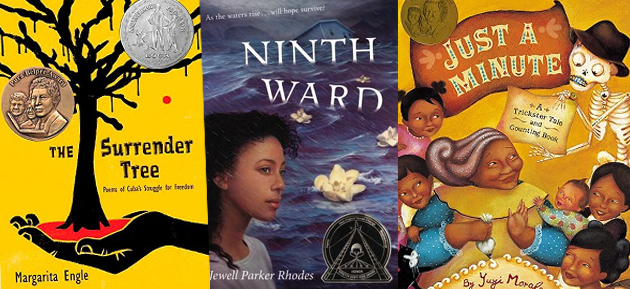 "I like that there's a place where the selection of children's books is carefully curated and that I can trust. I also appreciate that Teaching for Change is about narrative change, understanding there are multiple narratives in our society, and how dangerous it is for children to only learn one dominant narrative." — Natalie Hopkinson, parent and author
---
Vetting and Promoting Progressive Books for Children and Adults
For 15 years, from 1994 to 2009, Teaching for Change promoted a vetted collection books and films through a mail order catalog. Teacher educator Nancy Schniedewind said, "What an amazing resource the catalog has been to so many educators for so many years! It was a consciousness-raising tool to alert students to all the wonderful progressive resources out there for them, as well as a source for those resources." Beginning in 2005 the collection expanded for ten years to a brick and mortar bookstore in D.C. at Busboys and Poets with a handpicked selection of 10,000 titles and in 2017, we launched Social Justice Books, an online curated collection of booklists.
---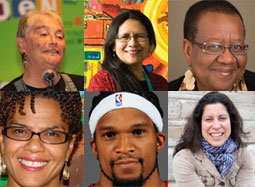 Defending Multicultural Literature, Ethnic Studies, and People's History
In 2008, the Breitbart News Network and other ultra-conservative groups attacked Teaching for Change for co-launching the Zinn Education Project. The result was a stream of hate mail and calls. Undeterred, our Zinn Education Project launched and went on to play an active role in defending educators' right to teach people's history in Arizona, Indiana, Colorado, and beyond. In 2014, Rush Limbaugh accused Teaching for Change of racism due to its commitment to prioritize books by and about people of color. The hate mail was far outweighed by voices of support.
---
Posted: February 14, 2015