Challenging Islamophobia Project Director to Present at Two Upcoming Conferences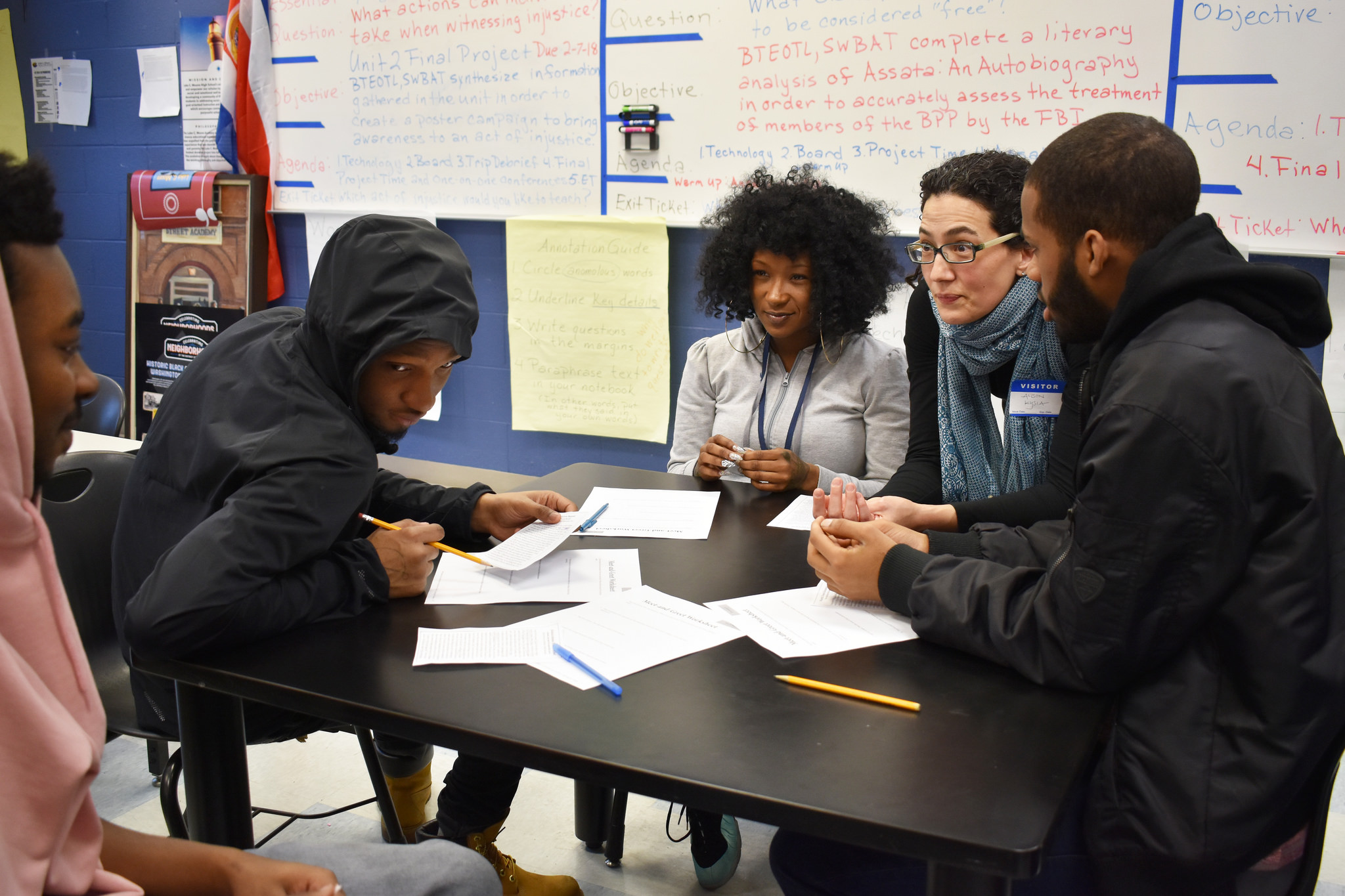 Alison Kysia, project director of Teaching for Change's "Islamophobia: A people's history teaching guide," will be presenting at two upcoming conferences.
She will present "Black Muslims in the United States: An Introductory Activity" from 1:45-3:15pm on Saturday, May 5 at the 9th Annual Teacher Action Group (TAG) Education for Liberation Conference in Philadelphia, PA.
The conference, titled "Connecting the Dots: Building Solidarity to Transform our City and Schools," seeks to explore what it means for students, families, and educators to be in solidarity with each other. In the words of the organizers, "It is critical that we see how issues of education justice connect directly to broader movements for racial, economic and gender justice.  When we connect the dots, we recognize our responsibility to deepen our analysis, strengthen our commitment to solidarity, and push ourselves toward further action." The conference is from 9am-4pm at the Folk Arts-Cultural Treasures Charter School and registration is required.
Kysia will also present a lesson called, "Shariah, race, and American Islam: The case of Mahmoud Abdul-Rauf" at the 20th Annual Allied Media Conference in Detroit, MI from June 14-17.
In 1996, NBA player Mahmoud Abdul-Rauf, a Muslim, refused to stand for the national anthem. This lesson reenacts a divisive debate within the Muslim community about the role of patriotism, race, history, and shariah (Islamic law). Despite the fact that the Muslim American community is the most racially and ethnically diverse religious community in the U.S., this lesson questions the notion that diversity inoculates us from difficult conversations about race and racism.
Held every summer in Detroit, the Allied Media Conference brings together a vibrant and diverse community of people using media to incite change: filmmakers, radio producers, technologists, youth organizers, writers, entrepreneurs, musicians, dancers, and artists.
We need sponsors to fund workshops so we can share our anti-Islamophobia lessons with more teachers. Consider making a donation or email akysia@teachingforchange.org to talk more.