Dominican Republic Book Frames Study Group for Teachers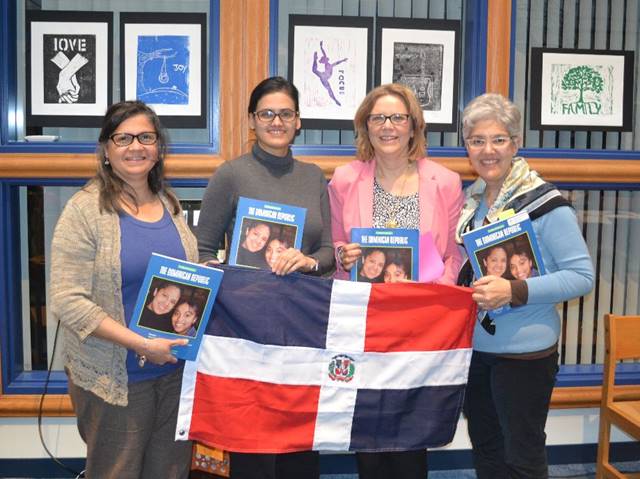 In the spring of 2016, teachers in Salem, Massachusetts met after school to learn about the history and culture of their students from the Dominican Republic. The four part series of professional development workshops was so popular that it was offered again in 2017.
Their core text for the workshops was Teaching for Change's Caribbean Connections: The Dominican Republic. Former Salem principal Jo Sullivan donated 25 copies of the book in 2016, and the Salem Public Schools have ordered four times that number for additional courses.
Facilitator Nancy Meacham said:
Teachers who attended were incredibly enthusiastic about the experience in their evaluations, and many are advising that everyone in our school district should have the opportunity to participate. I want to give credit to your wonderful book Caribbean Connections: The Dominican Republic, which served as both a great resource and a framework for organizing the study.
The after-school study group for teachers heightened awareness of the history, culture, immigration patterns, and self-identity of the people of the Dominican Republic and its diaspora.  The approach was interactive, and included readings, discussion, video clips, music, and guest speakers from the community. Facilitators partnered with Salem's Latino Leadership Coalition to get ideas for the community engagement portion of the workshop and Dominican parents spoke directly to workshop attendees. Collins Middle School ELL teacher Jan Fellows noted,
This year, my ELL students are from the Dominican Republic, Haiti, Brazil, Cambodia, Afghanistan, Guatemala, Mexico, Puerto Rico, El Salvador, and Syria. This workshop has certainly been invaluable for providing me with a deeper understanding of the Dominican Republic, the home country of the majority of our ELL students in Salem, but more significantly it has provided me with new ways of considering cultural curiosity.
Teaching for Change offers several books for teachers and students on the Caribbean, available for purchase or free download at socialjusticebooks.org.