Invitation: Stories from Our Classrooms Celebration, June 11, 2017
In the fall of 2016, twenty D.C. area teachers embarked on a journey to write about their work through a social justice lens. You are invited to join our end of year celebration.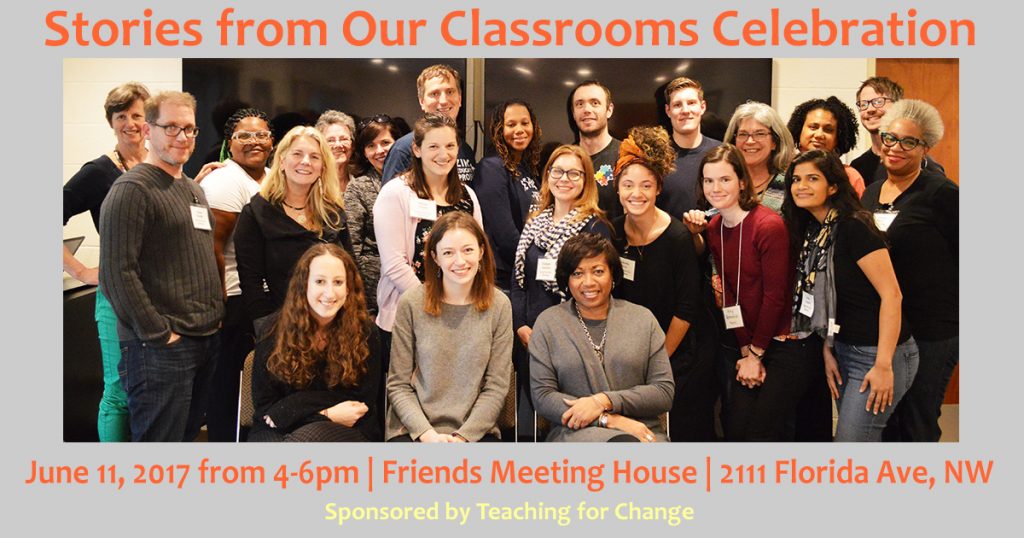 You will learn how the teachers deepened their own practice, created a powerful learning community, and wrote articles that will contribute to the all-too-scarce collection of published descriptions of classroom practice by teachers.  This interactive celebration will include brief readings from each of the participants' articles, an opportunity to try your hand at the type of writing we did in the course, and a reception where you can dialogue with our teacher-writers.
The event is free and open to the public. However, we ask that you let us know you are coming so we can plan accordingly for the interactive activities and light refreshments.